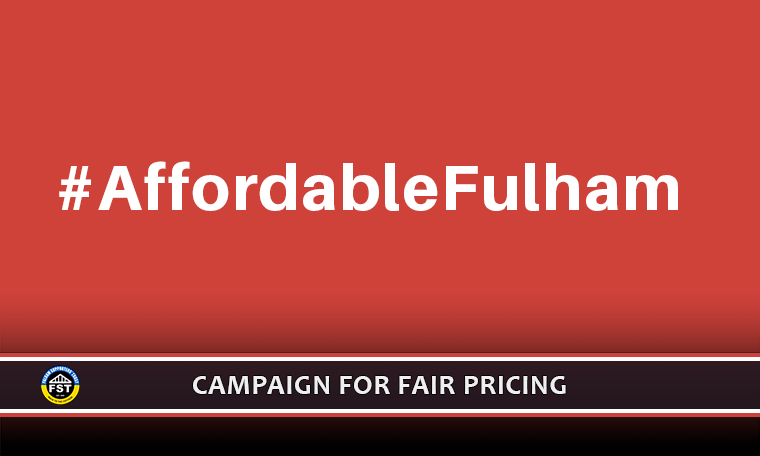 Over the past few weeks we have been inundated with messages expressing a range of emotions, from concern to anger, about the recent season ticket price rises substantially above inflation and the apparent trajectory towards even greater rises in future seasons.
One of the most consistent and striking features of the messages we have received is a very real fear that our long term loyal supporters risk being priced out of attending, with the impact this will have on the sustainability of our fan base and the treasured family ethos of our Club.
We have tried hard to persuade Fulham to change their approach, including an open letter to Shahid Khan, a number of meetings with the Club and the Chairman's representatives, interviews in the written press and television and also this opinion piece in response to an interview with Shahid Khan in the Times. Sadly the Club have been unwilling to change the pricing model for next season.
So today we are launching our #AffordableFulham Campaign For Fair Pricing across a range of platforms, including Facebook, Twitter, and Instagram, as well as on our web site and by email. Through this campaign, we will be sharing some of the messages we have received from supporters explaining the direct impact on them of the price rises as well as a range of analysis to inform the debate.
If you are a user of these social media platforms, please spread the word and join in the discussion using #AffordableFulham. We are keen to hear from as many of you as possible with the aim of persuading the Club that success on the field and financial sustainability off it go hand in hand with a commited, loyal fan base which is achieved through fair and affordable ticket pricing.
We will share more information over the coming weeks and months and we look forward to your participation and feedback.