The issue of standing at matches is one of the most emotive when discussed by football fans; Fulham supporters are no different.
Some supporters prefer to stand, particularly at away matches, whereas others either prefer to sit or are simply not able to stand. This often applies to our older and younger supporters although there are others who for various reasons are not able to stand.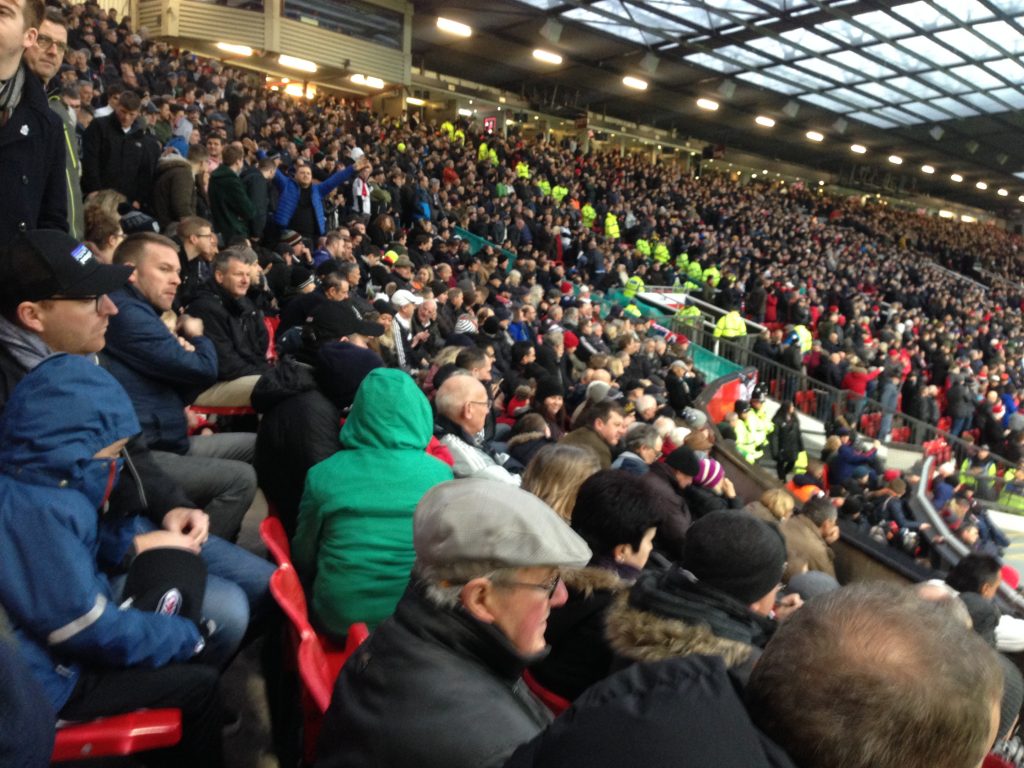 In the Premier League our away attendances have increased and so, without an away ticketing system that lets supporters select a specific seat, fans who tend to stand and fans who wish to sit have been mixed together. This has caused some disagreements amongst our own supporters and has led to some not being able to get a good view of the match. Some supporters who are unable to stand have simply chosen not to travel away.
The FST recognises that football stadia are currently all-seater but also understands the reality of what happens every weekend at matches up and down the country. We are keen to make sure that everyone who attends Fulham away matches is able to do so in comfort and, most importantly, is able to see the match and provide their support.
The FST sought a pragmatic solution to this problem. Over the course of a number of months the FST and the club discussed possible solutions and reviewed trials underway at other clubs including Brighton and Watford. The club agreed to roll out a scheme similar to that at Watford whereby a number of tickets at the front of each away allocation are reserved specifically as "non-standing seats". This required the agreement of the Premier League and continues to need liaison with the home clubs for each match to identify suitable seated areas.
Supporters are now able to buy these "non-standing seats" by phoning the ticket office. They commit to remaining seated for the duration of the match to allow everyone to see and we ask anyone who feels that they may wish to stand during an away game to respect their fellow supporters and to not buy tickets in the non-standing section.
Initial signs are that the trial is working and has been well received. The first few games at Chelsea, Manchester United and Newcastle have had a good take-up of the non-standing seats option and feedback has been very positive from those who now feel more inclined to travel regularly because they know they will be able to see. Subject to the local stewarding requirements in other parts of our away allocations, this hasn't prevented other supporters from providing their full backing to the team.
The club and the FST will continue to monitor the trial and make adjustments as necessary. If you have any feedback please contact us.