The Fulham Supporters' Trust have partnered with Fulham Football Club to arrange for a trophy, named after the Club's finest ever player Johnny Haynes, to be presented to the academy's young player of the year.
The Trust are delighted to support the work of the Club's academy through the Fulham Supporters' Trust Academy Player of the Year award and give recognition to some of Fulham's brightest young talents.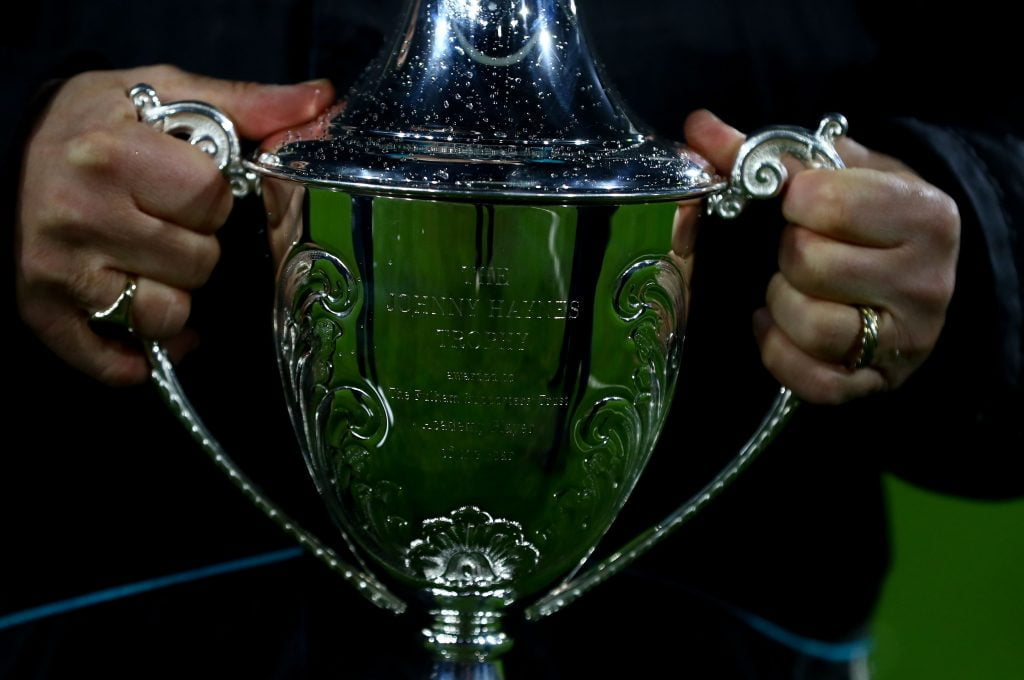 The formal presentation of the trophy, which will be known as the Johnny Haynes Trophy, by the Trust to the Club took place on the Craven Cottage turf during the half-time interval at the Premier League game against Brighton and Hove Albion on January 29th 2019. A Trust delegation presented the trophy to Steven Sessegnon and Fulham's Academy director, Huw Jennings, and the inaugural winner of the player of the year award will be announced towards the end of the season, following a vote of their fellow players and the club's coaching staff.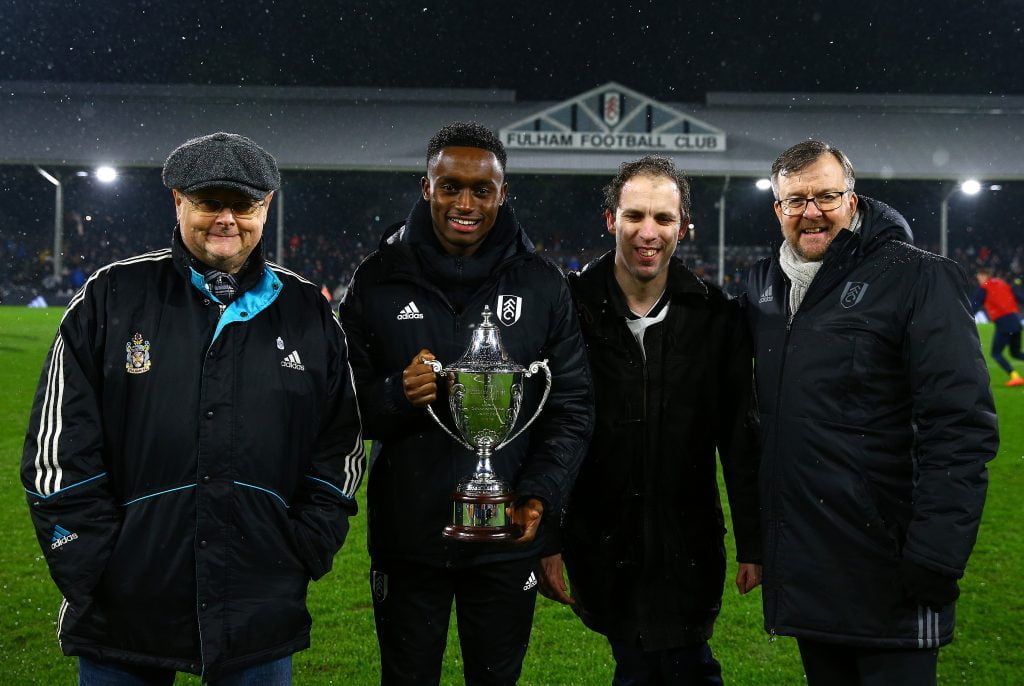 Fulham Supporters' Trust member Peter Grinham, who came up with the idea of the trophy, has written an article on the award for the Fulham fans' website, Fulham Focus. You can read it here.
ROLL OF HONOUR
2022 – SONNY HILTON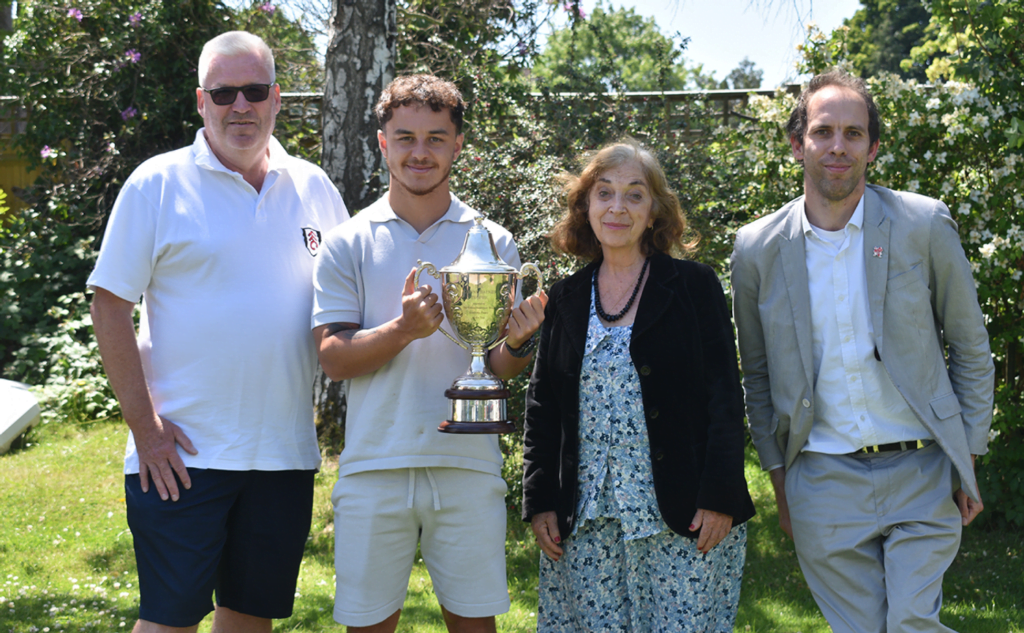 ---
2021 – FABIO CARVALHO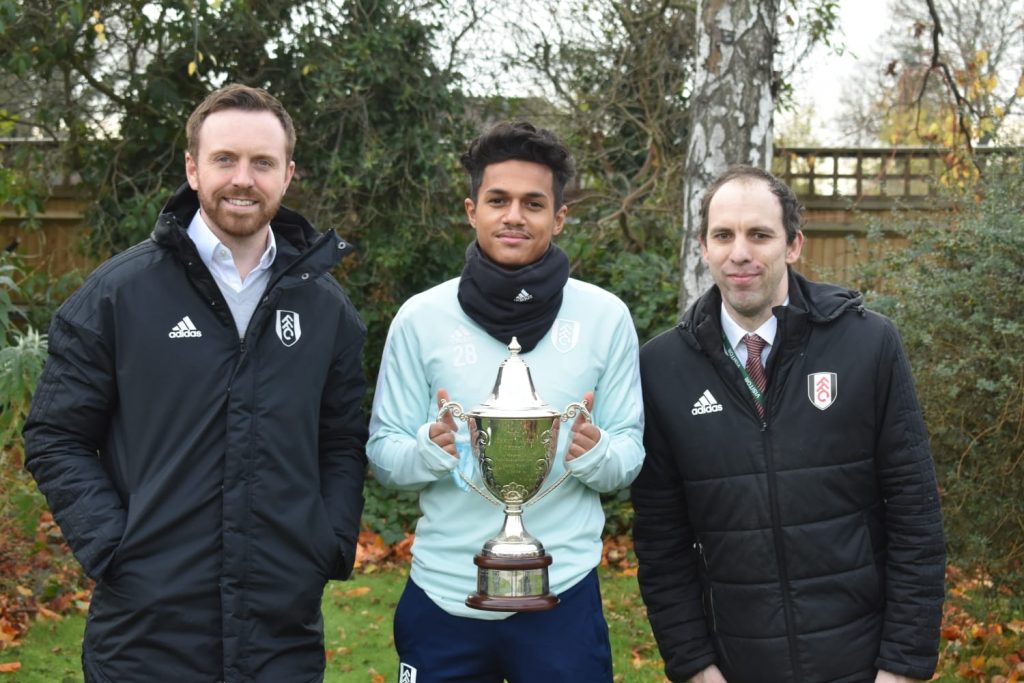 ---
2020 – JAY STANSFIELD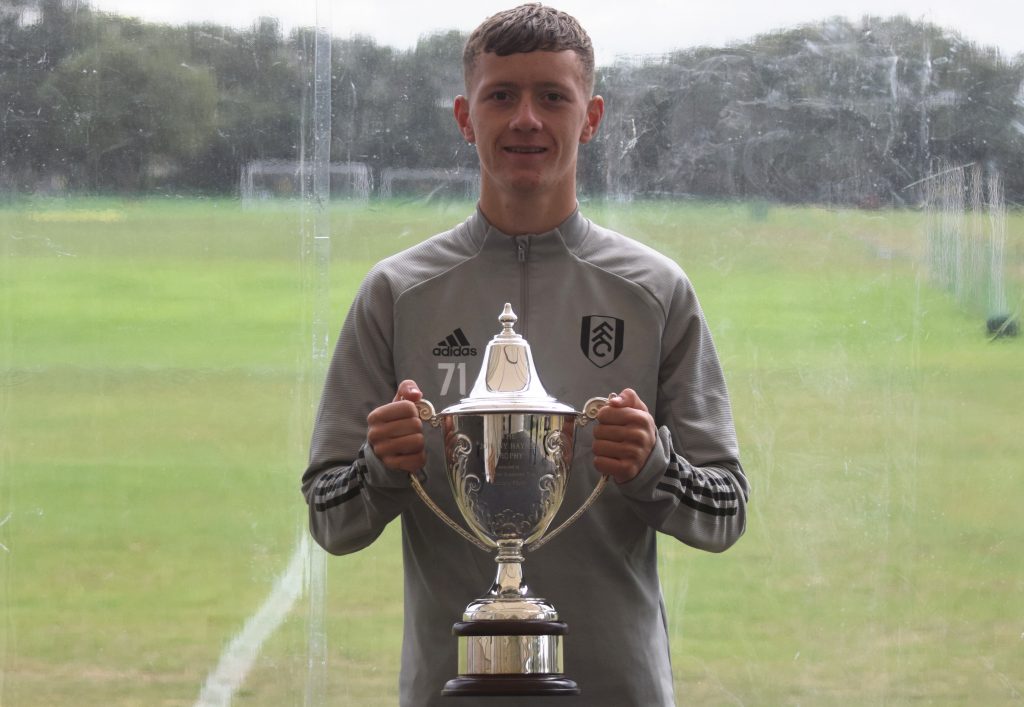 ---
2019 – TYRESE FRANCOIS