In 2019, we conducted the first of what we anticipate will be an annual fan survey – seeking your views on the off the pitch issues at the forefront of fans' minds and those we anticipate will be high on the agenda in the period ahead.
Between 13th and 20th March we collected supporters' views on a wide range of topics including ticket prices and safe standing. We used the results in various discussions with the Club and also discussed them with members in more detail at the 2019 AGM.
You can download the final survey report here.
Below you can find all of the results of the survey.
A massive "Thank you" to all the 2,300 supporters who responded.
We look forward to even more of you taking part next year.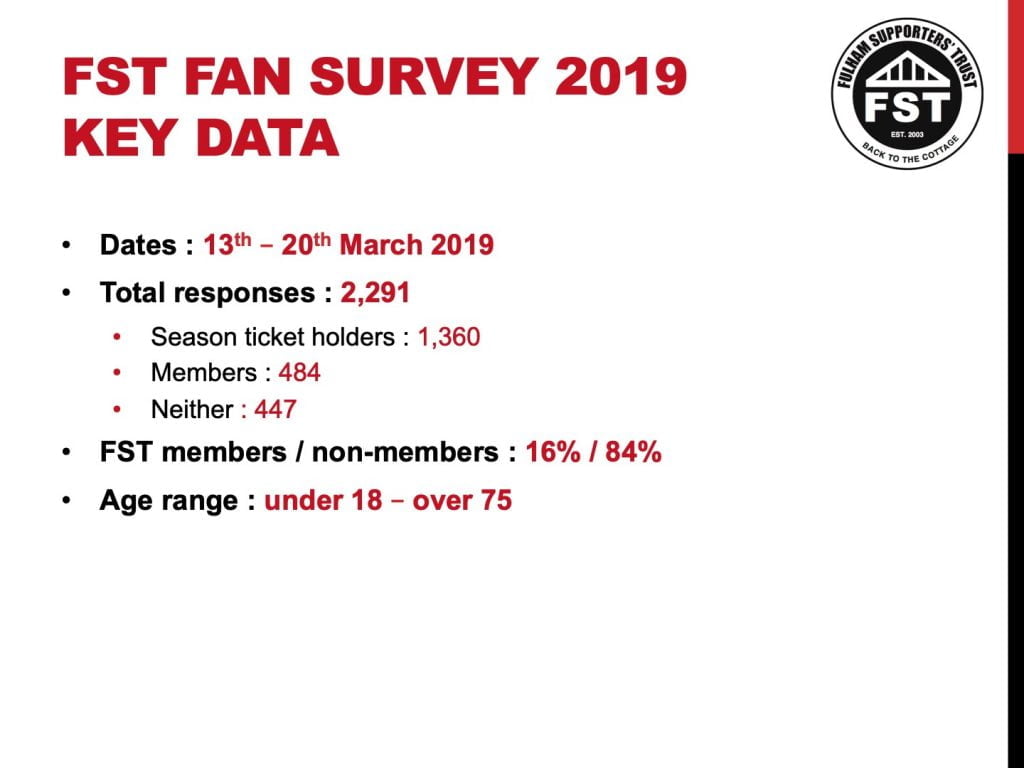 ABOUT YOU – GENERAL INFORMATION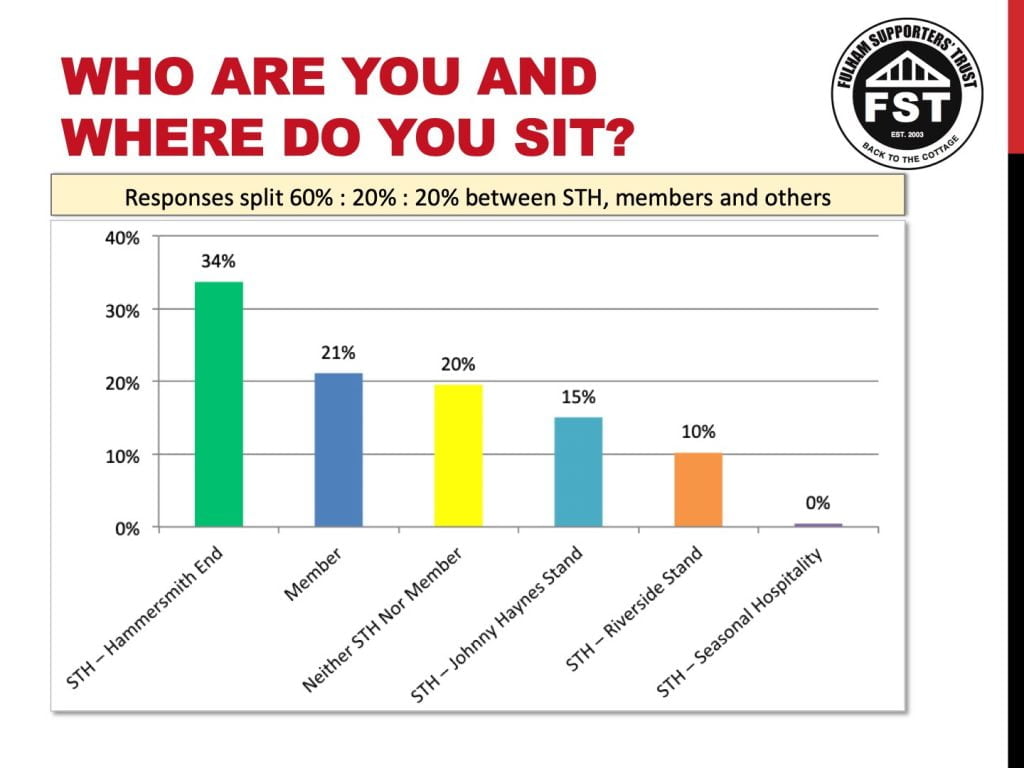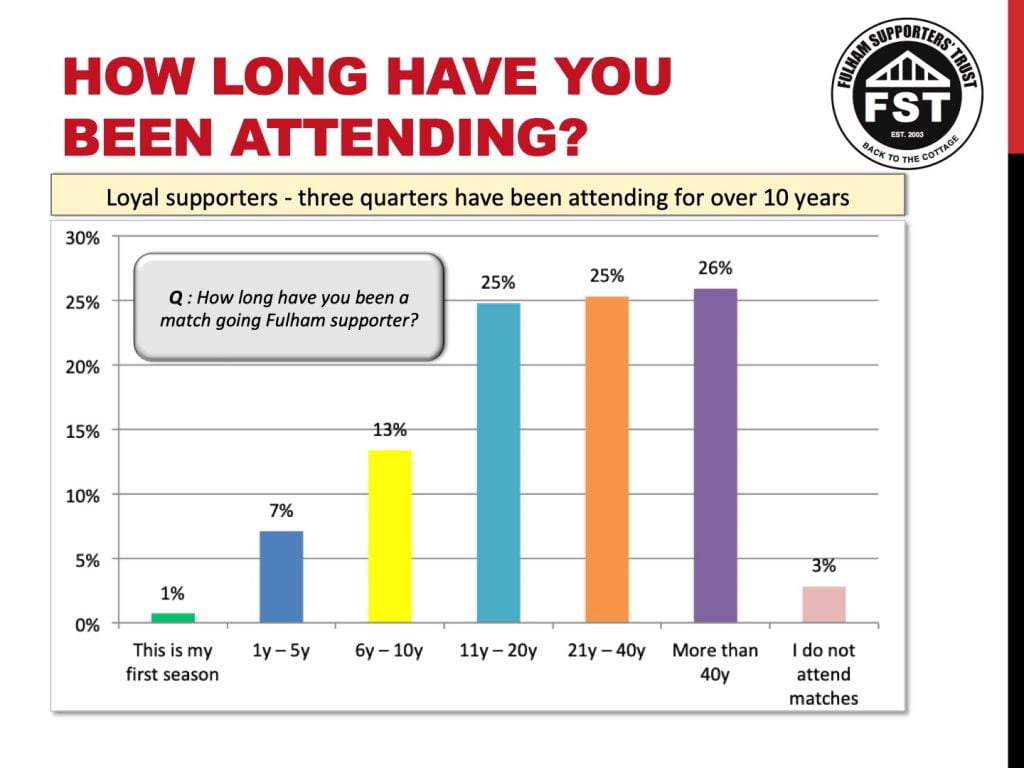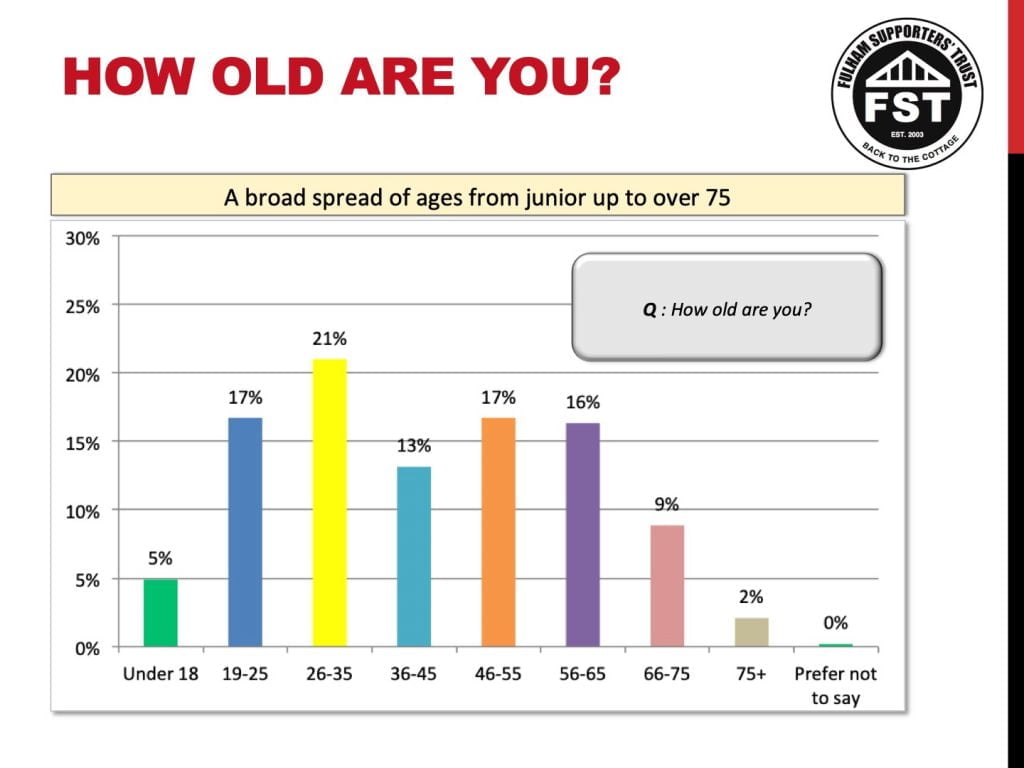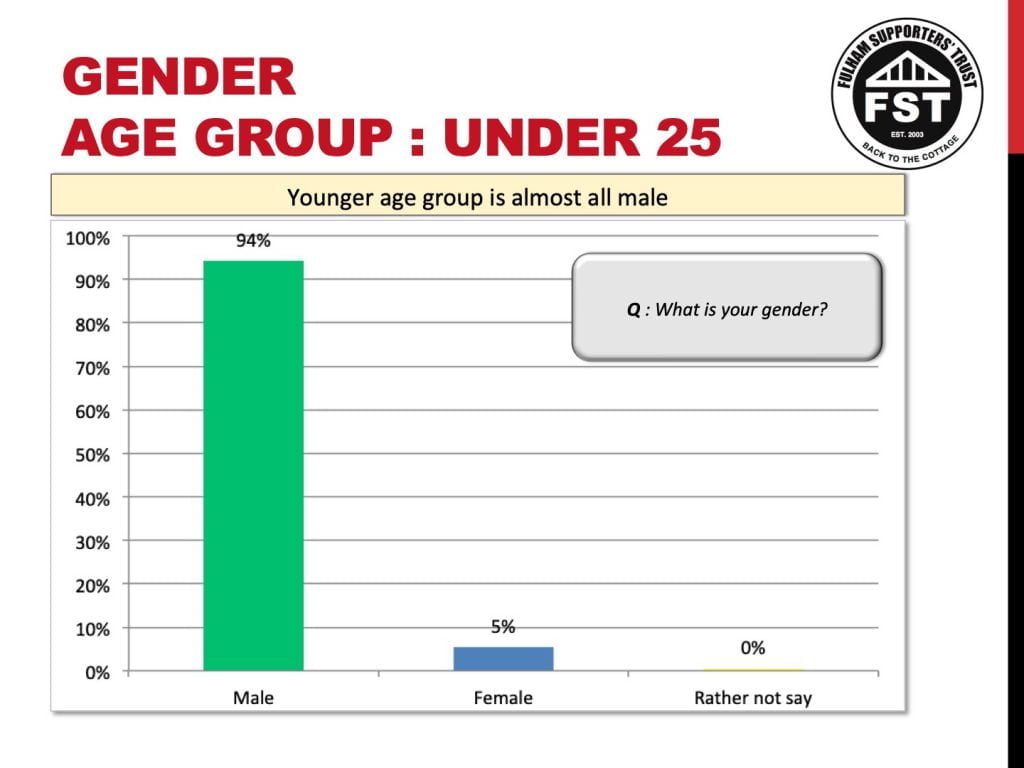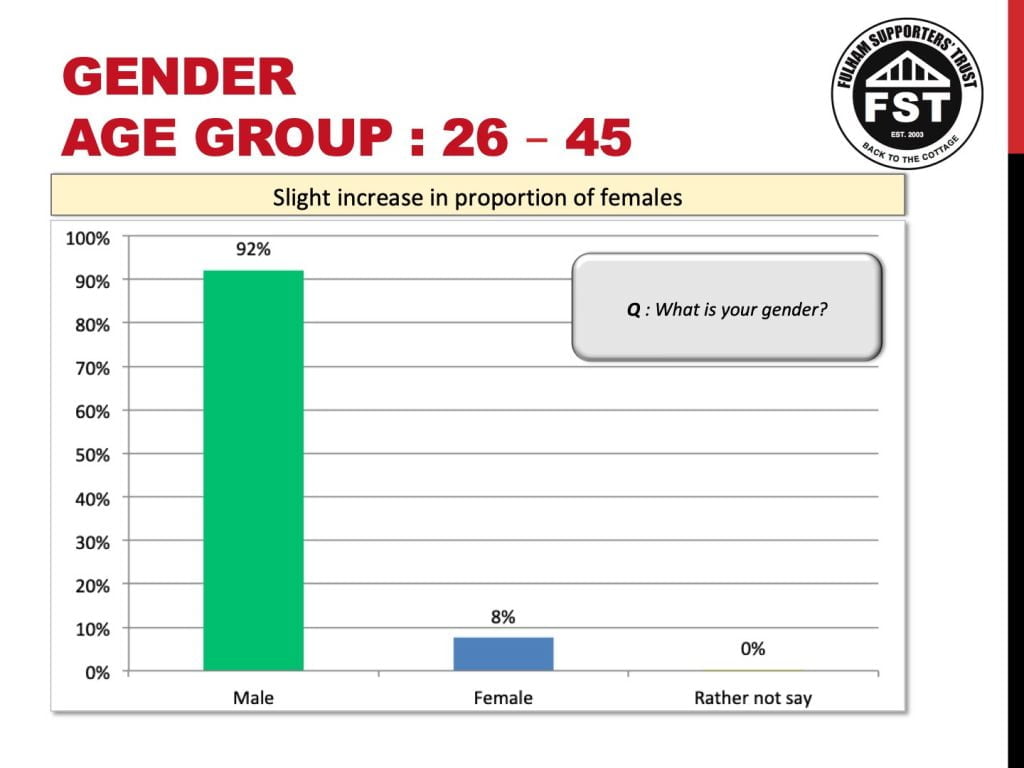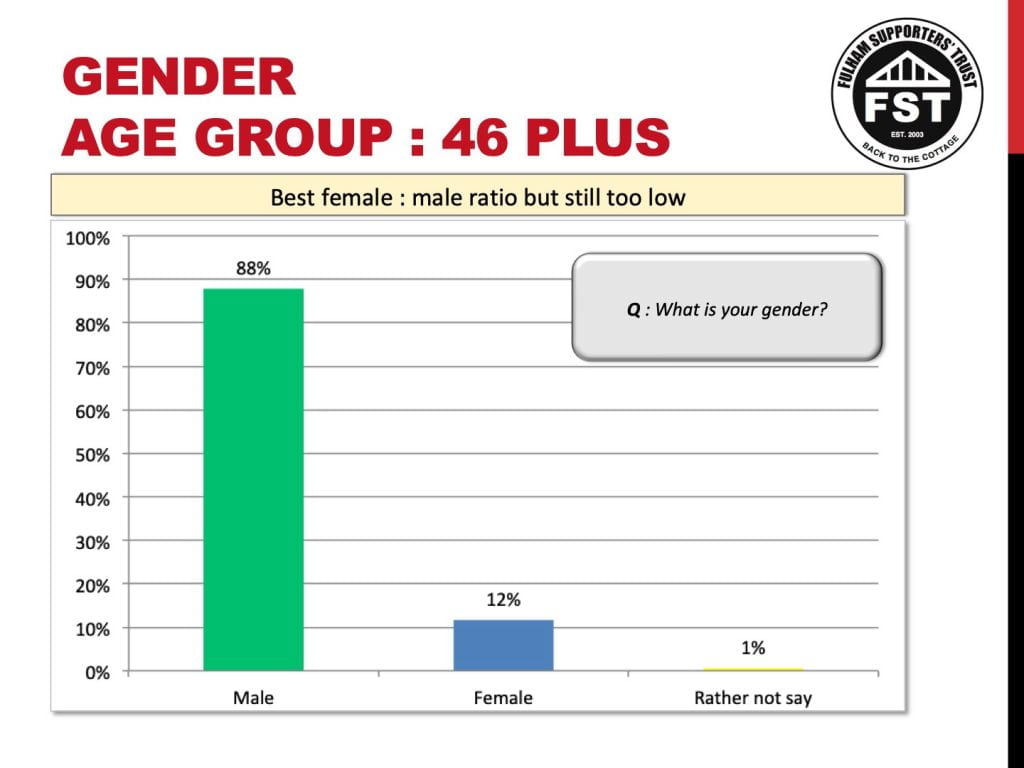 HOME MATCH ATTENDANCE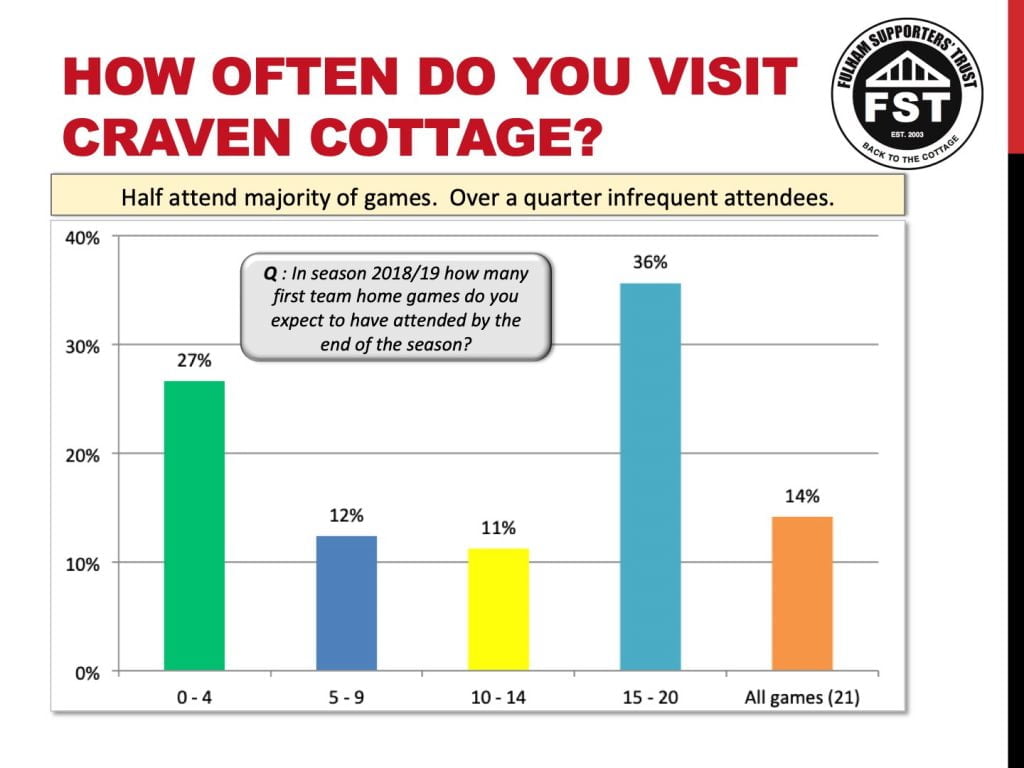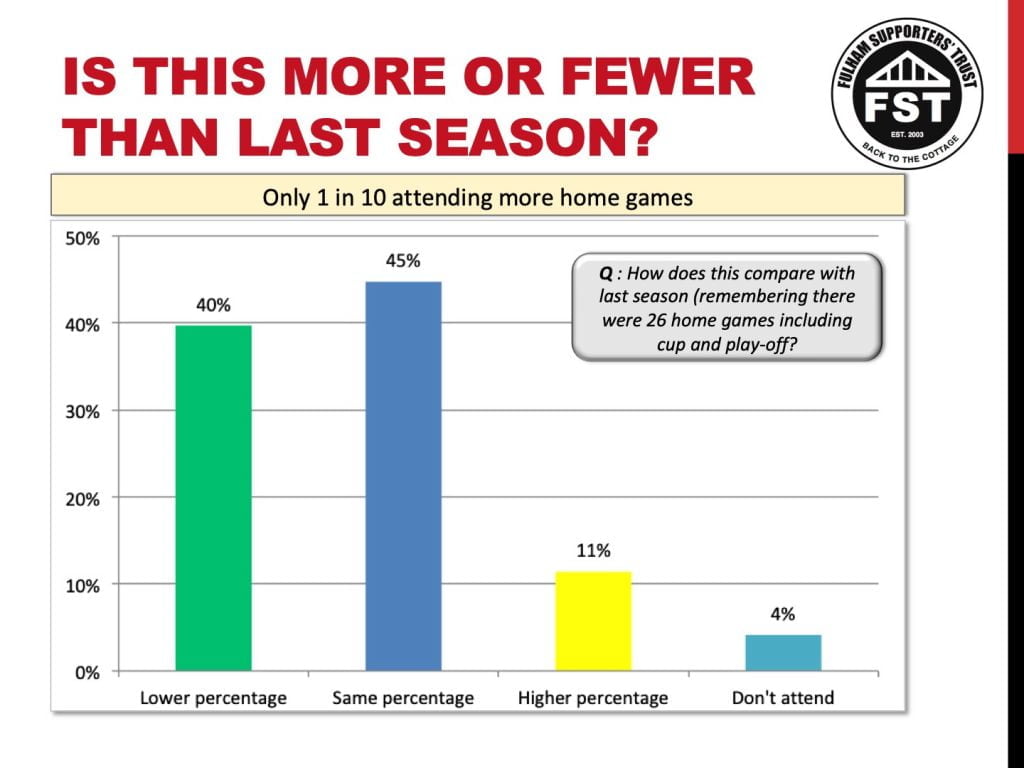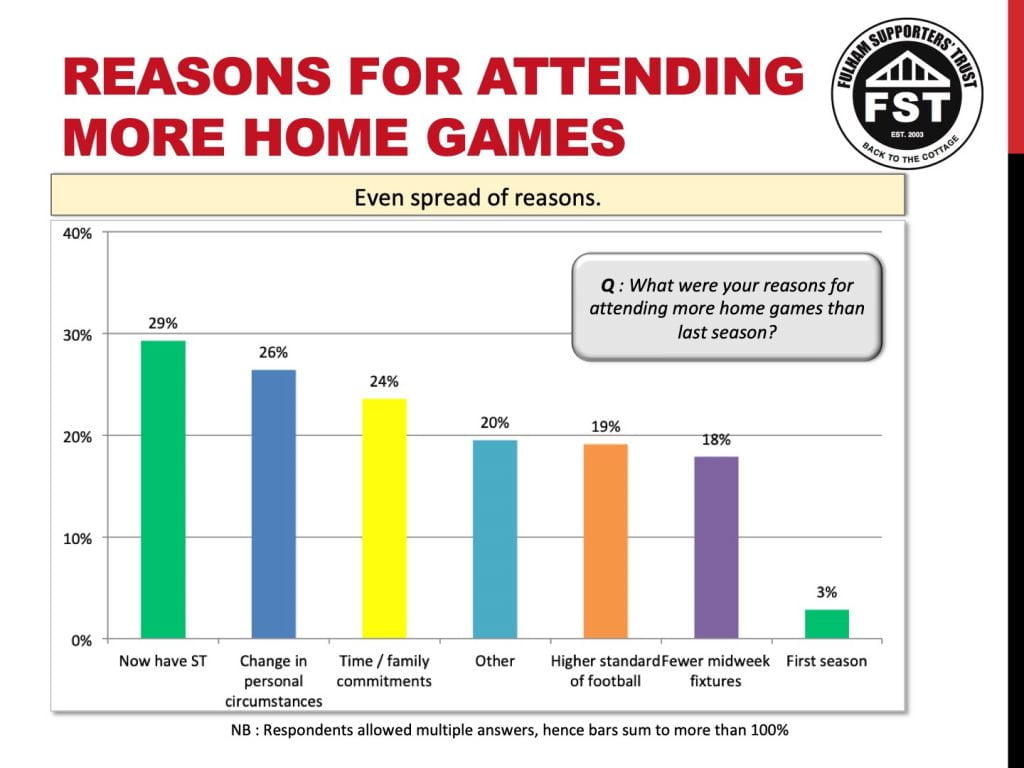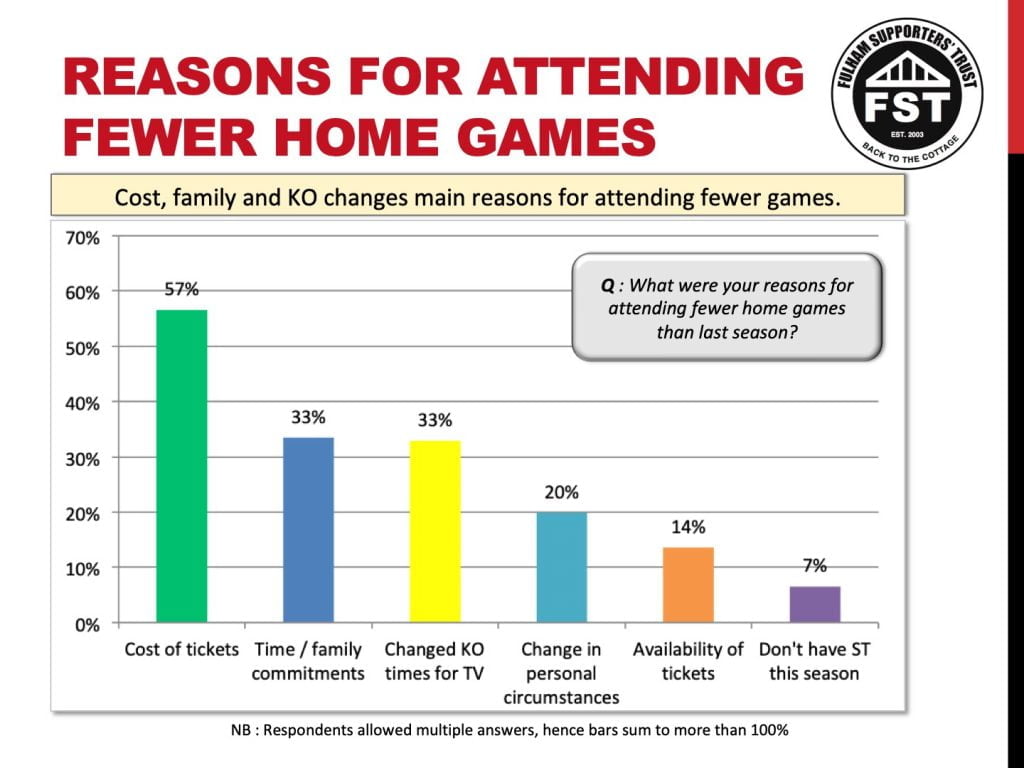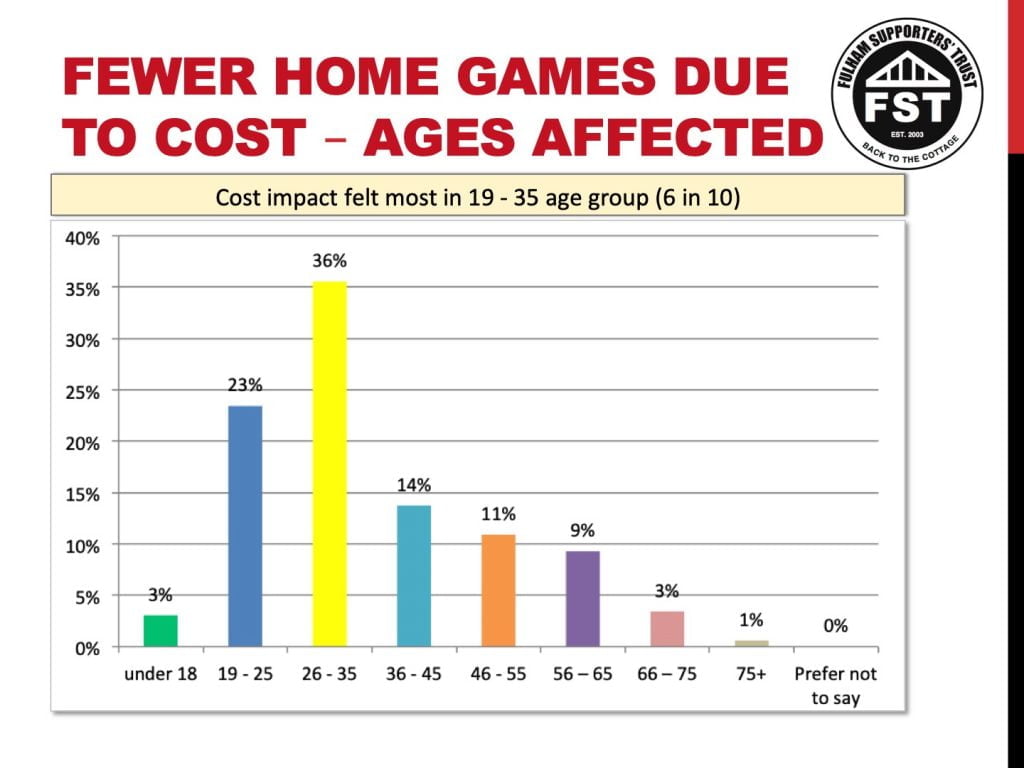 AWAY MATCH ATTENDANCE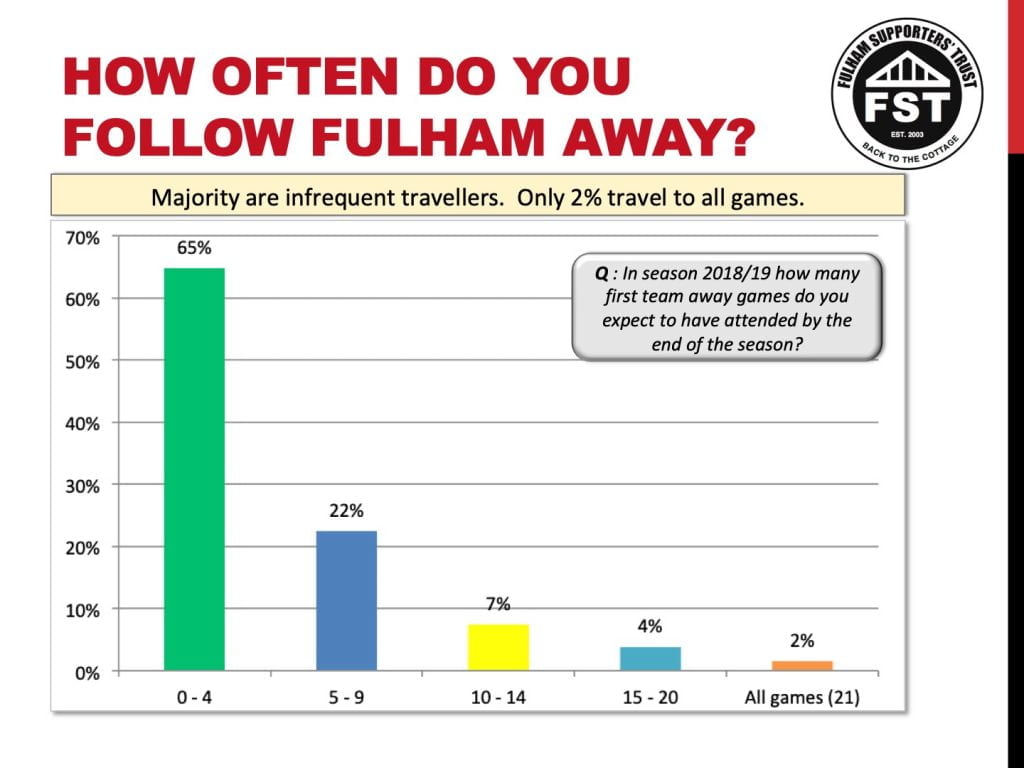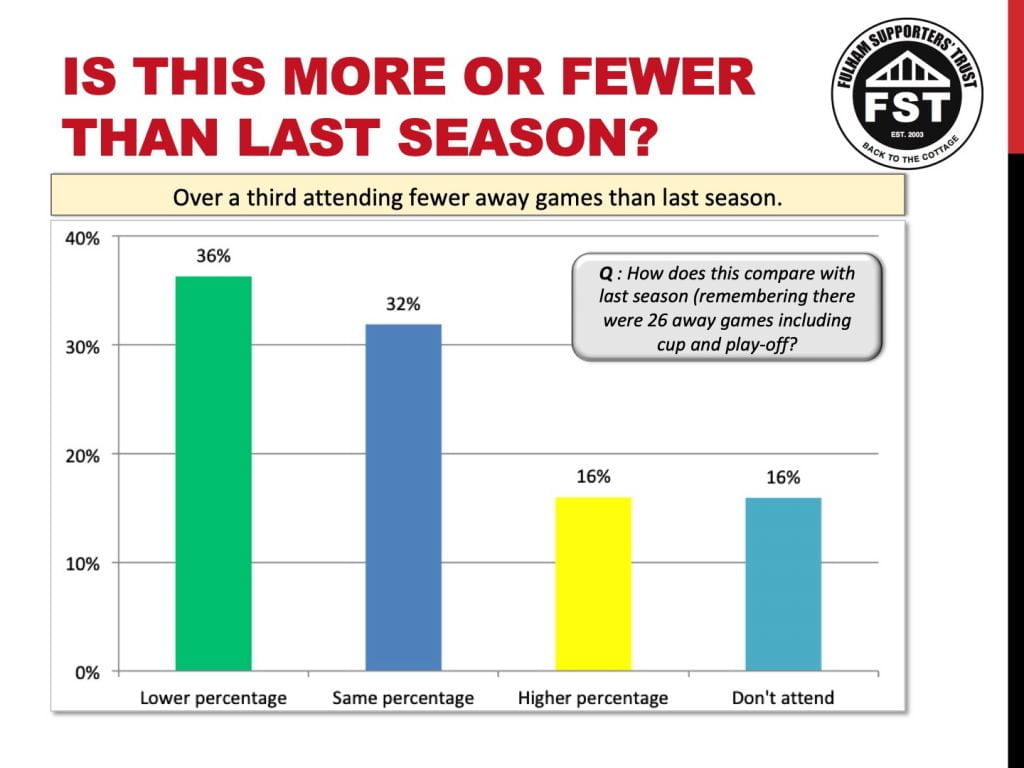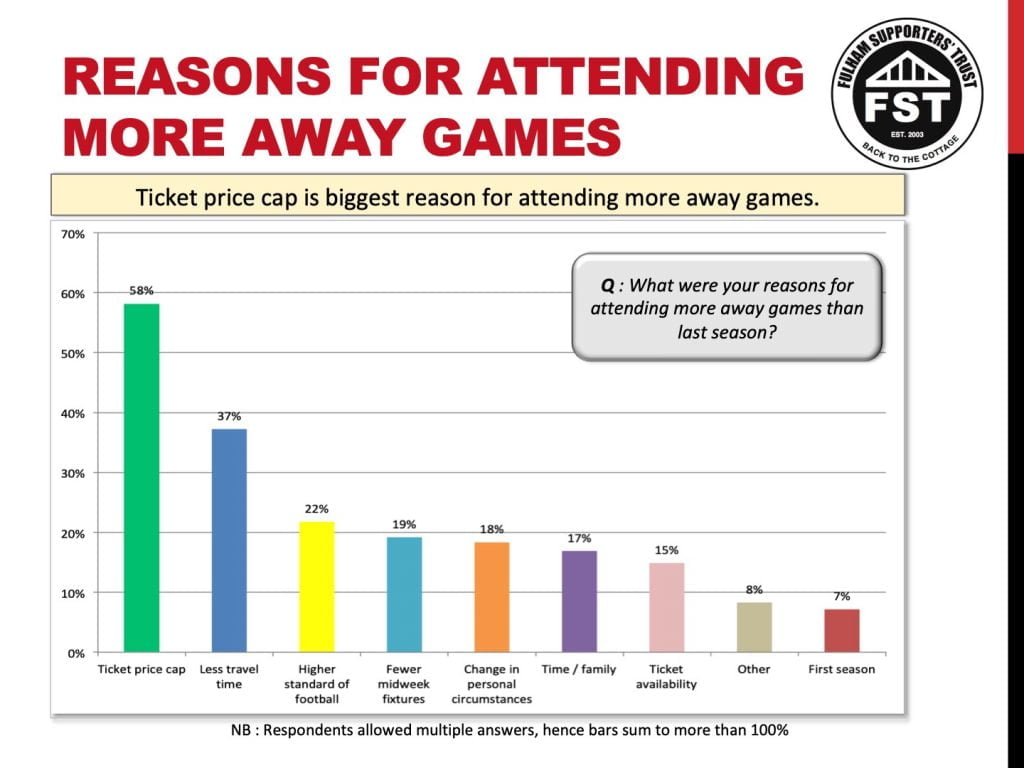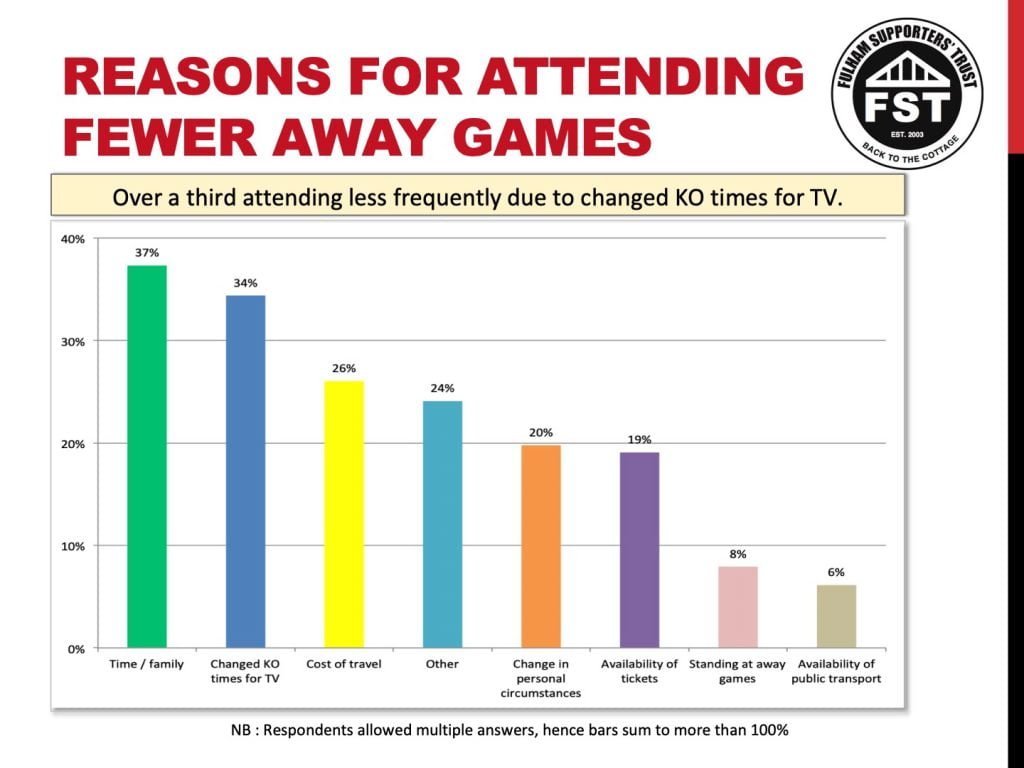 SEASON TICKET PRICING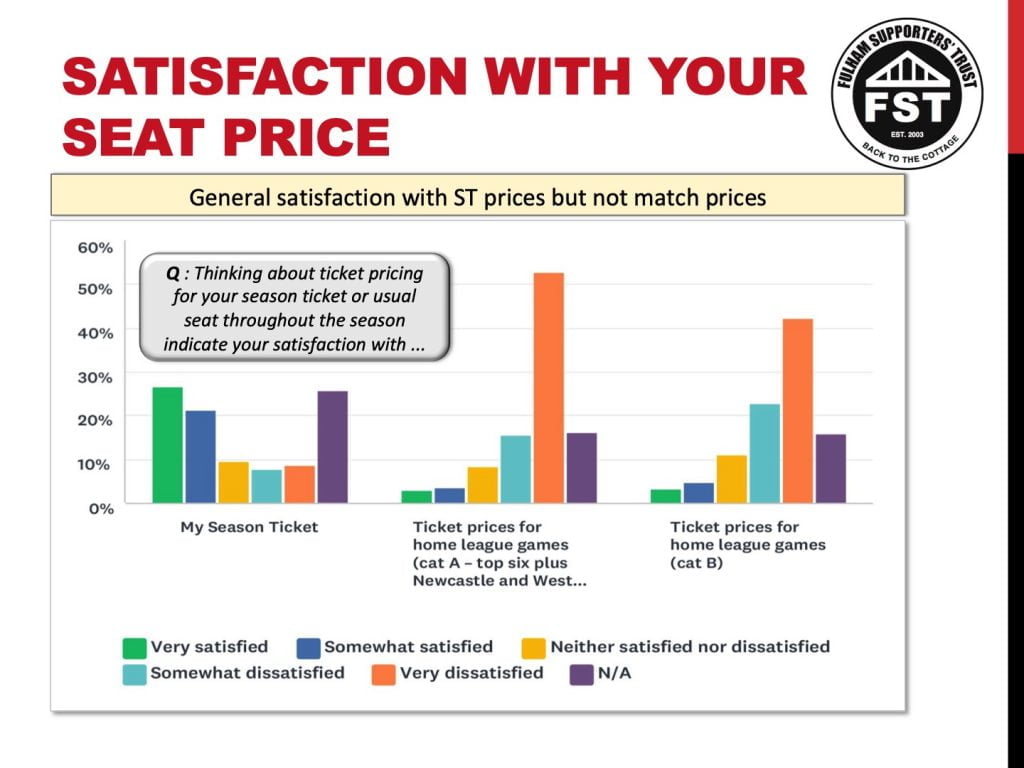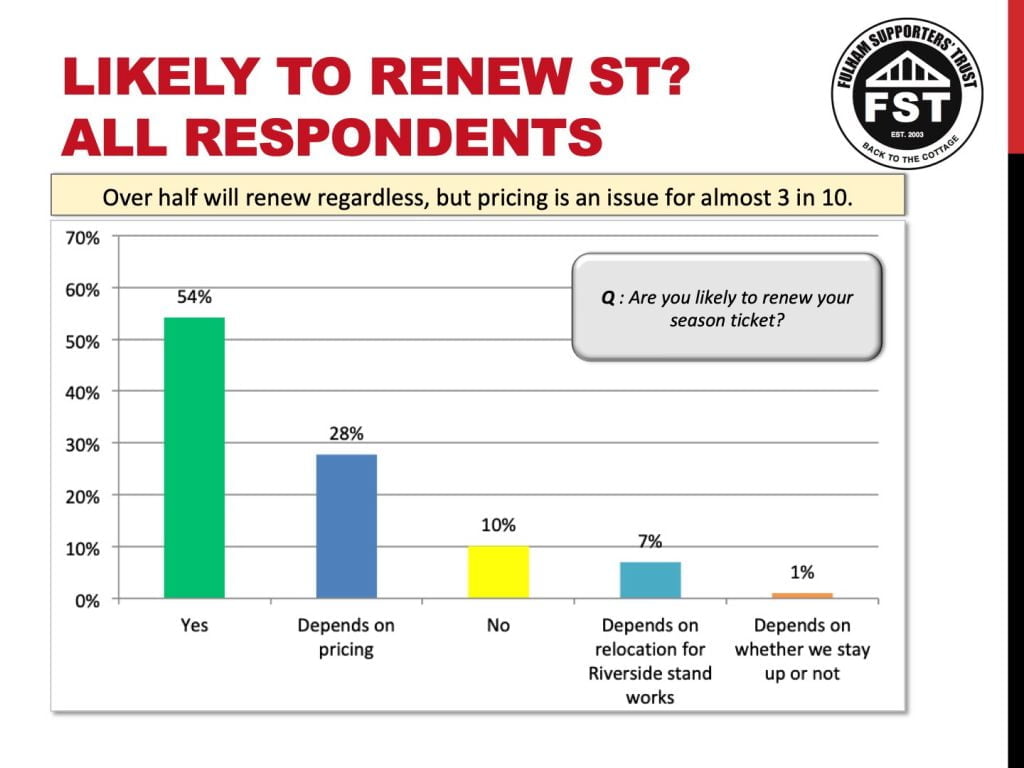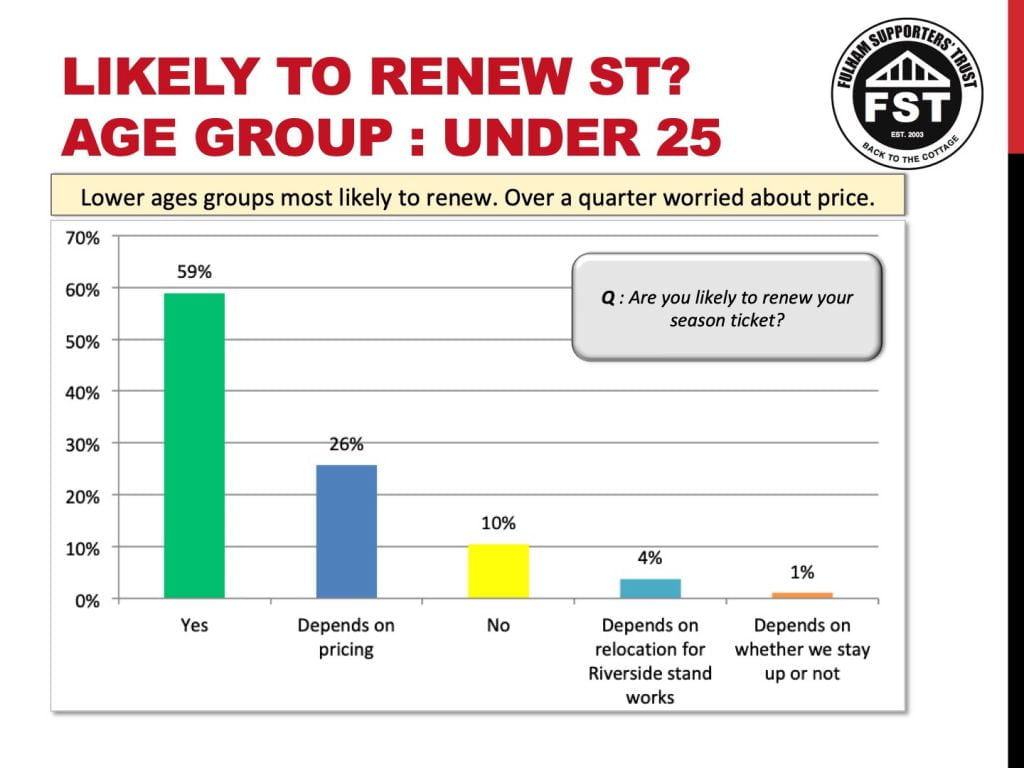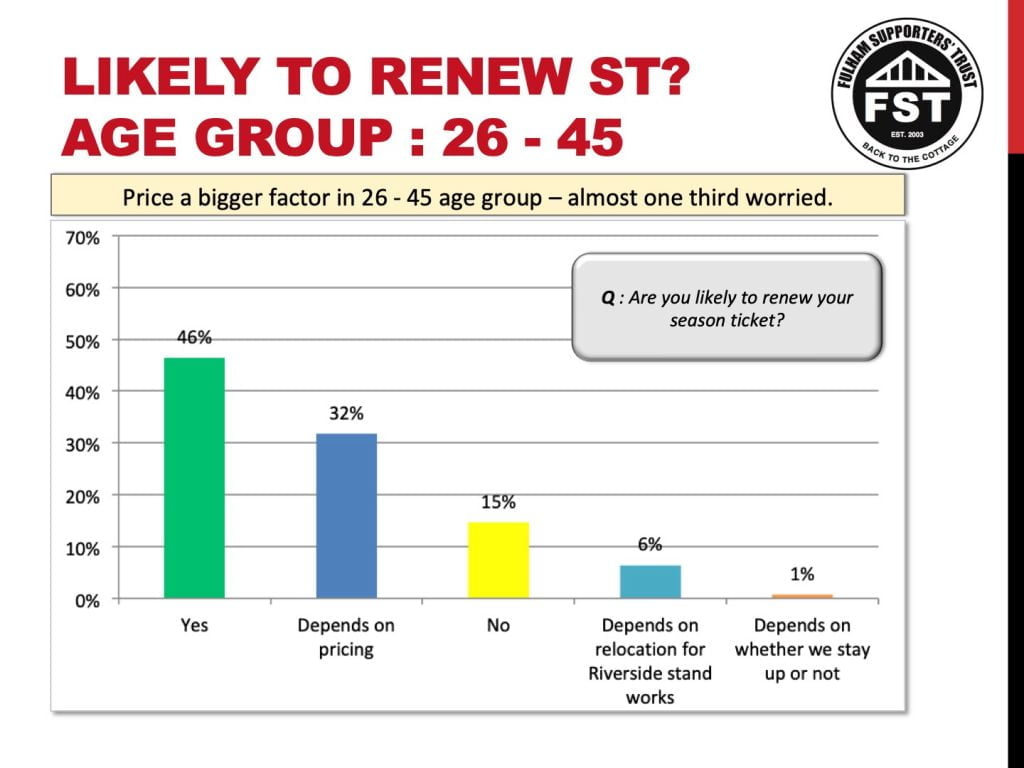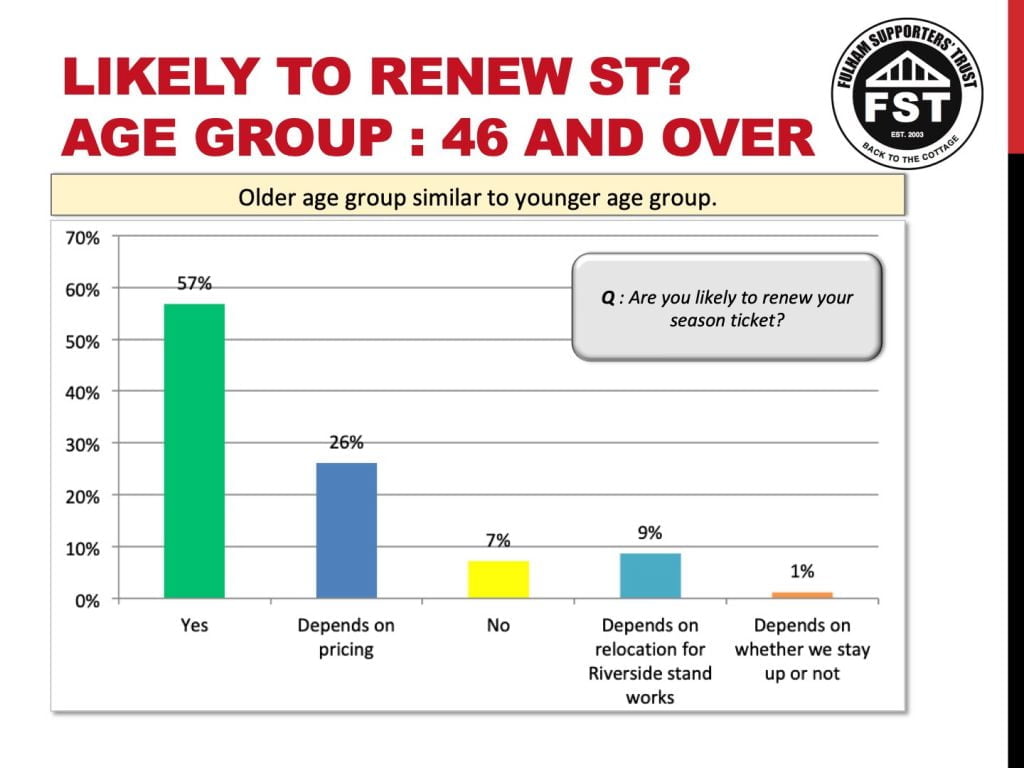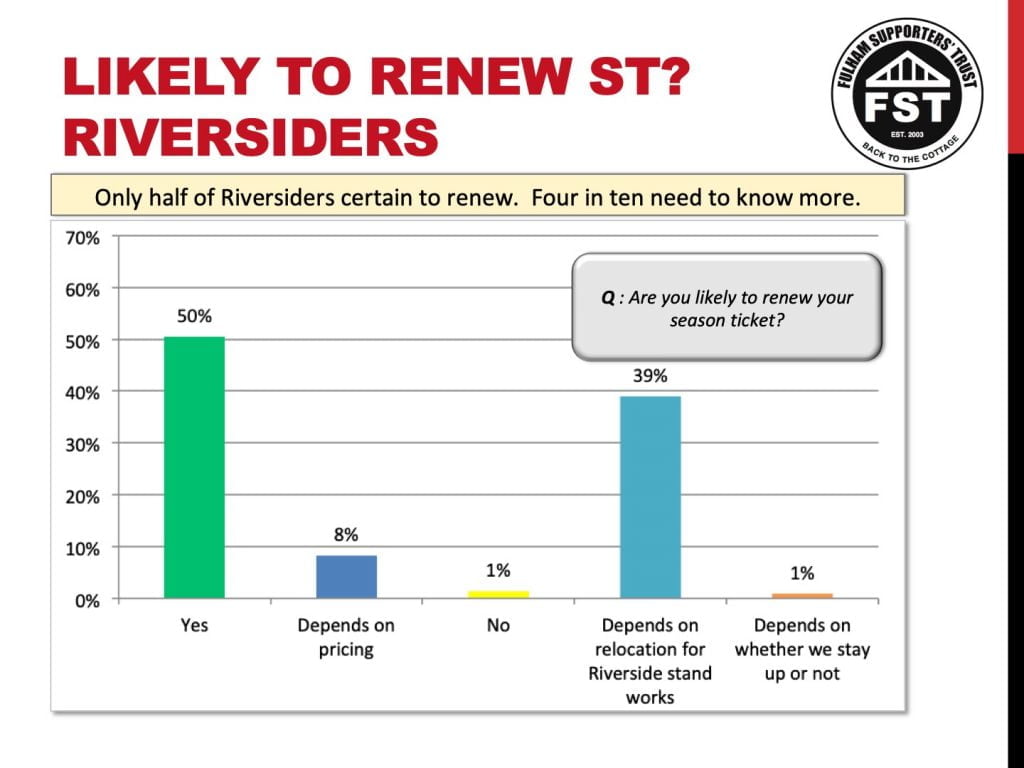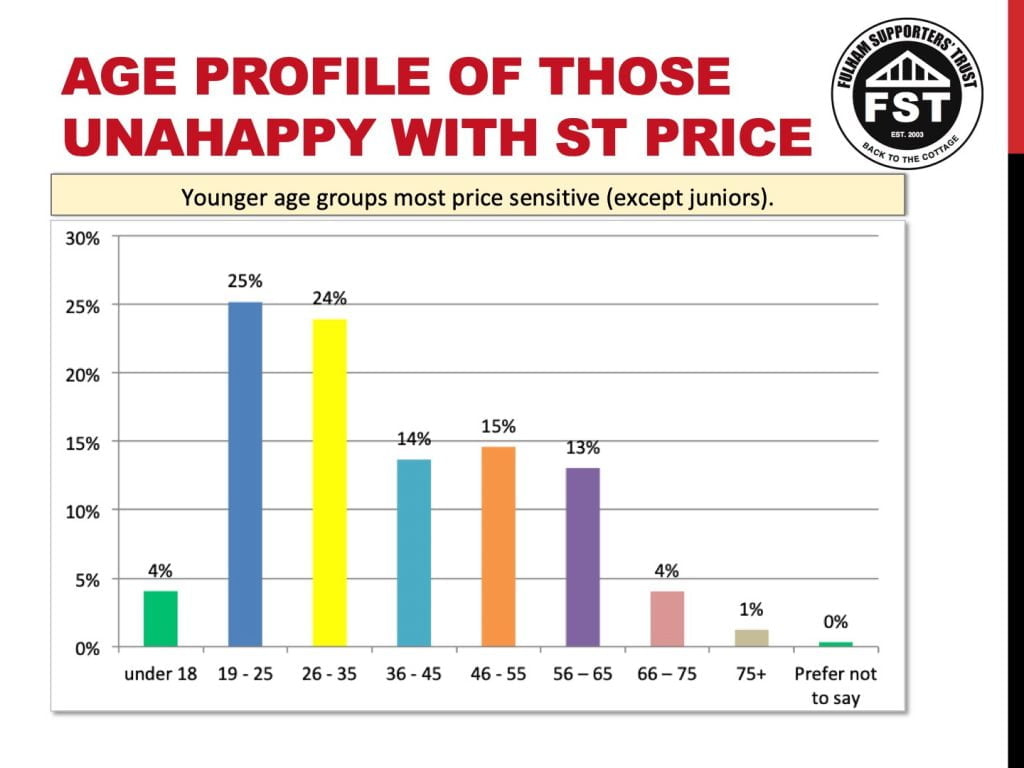 MATCH BY MATCH PRICING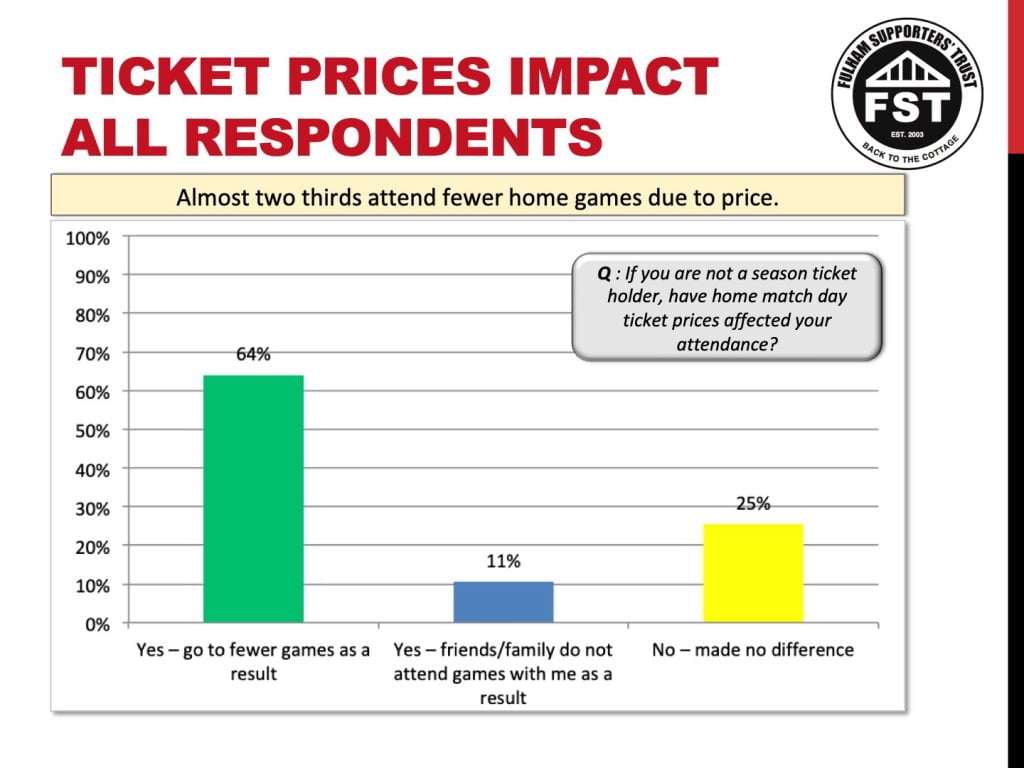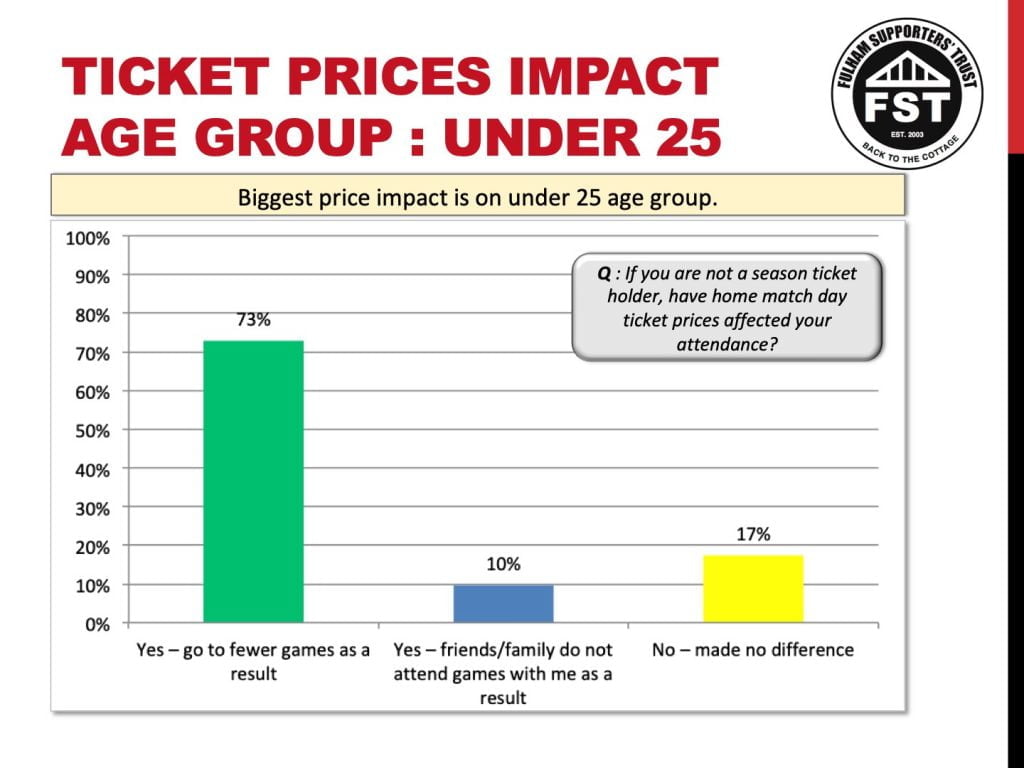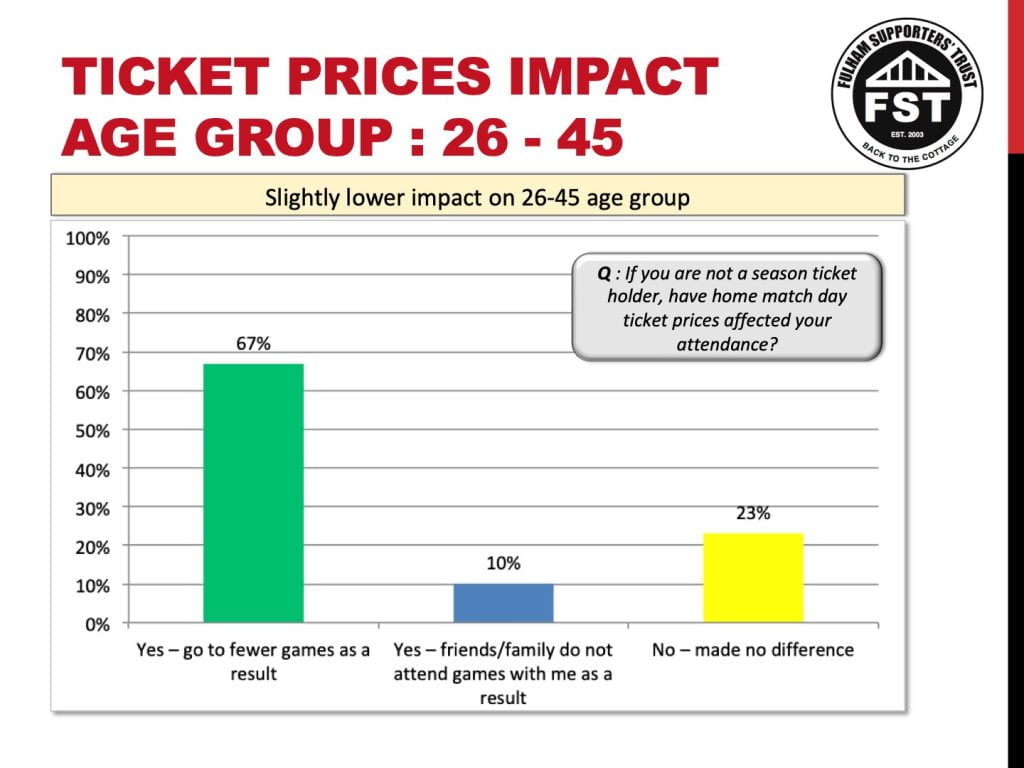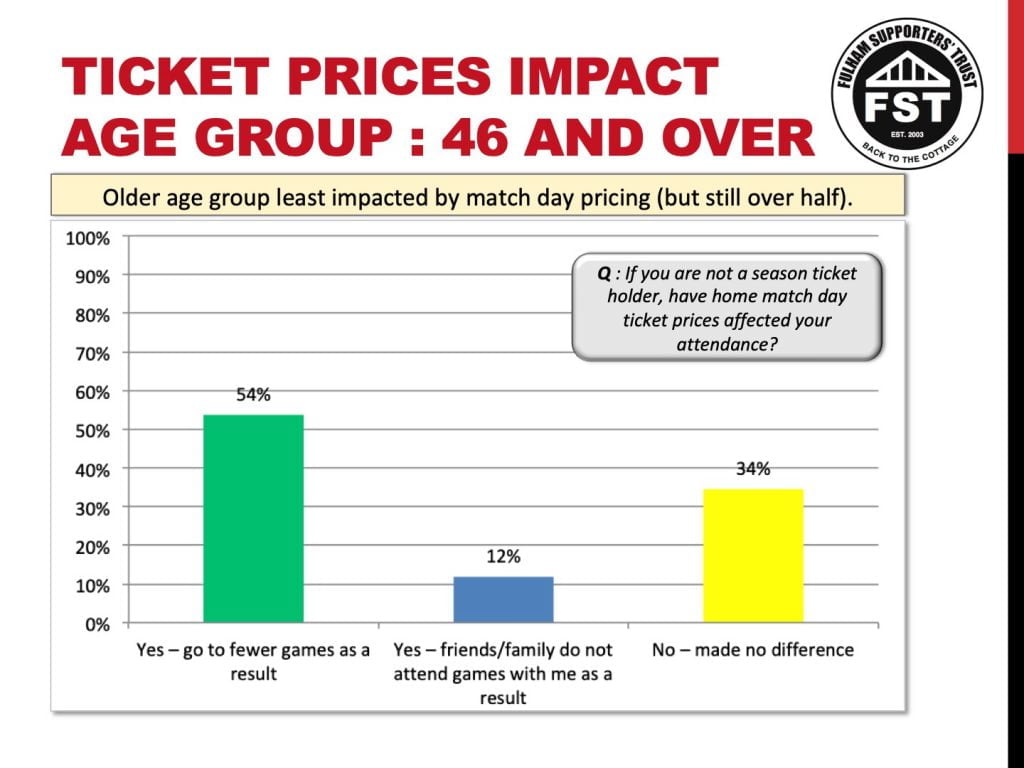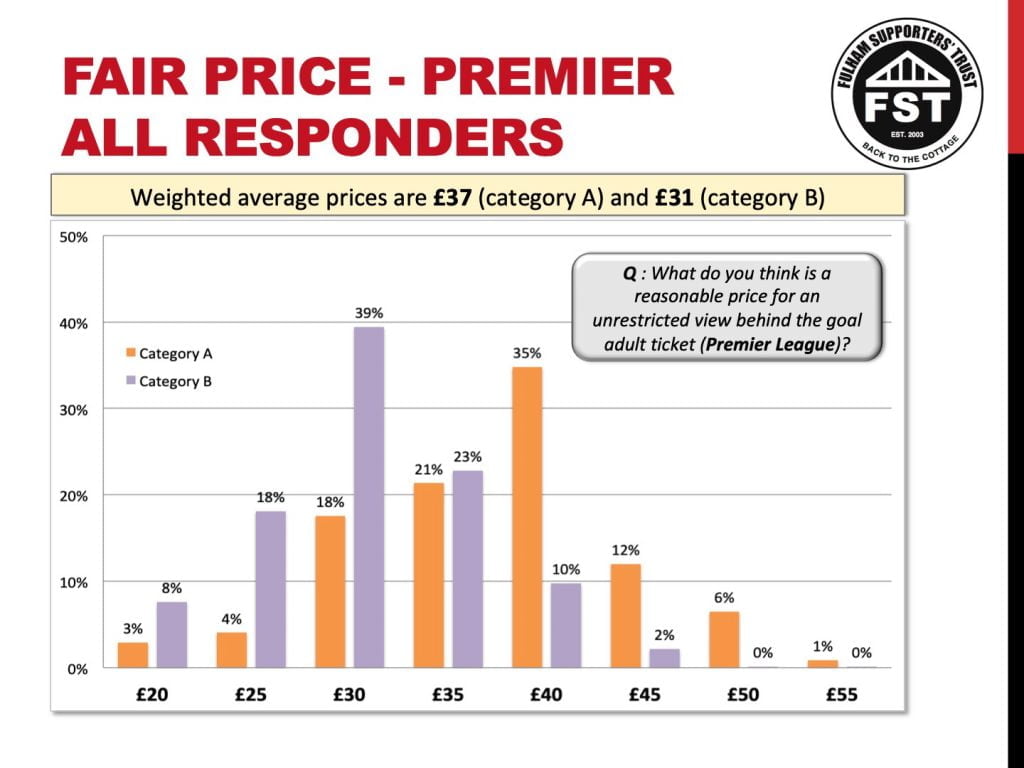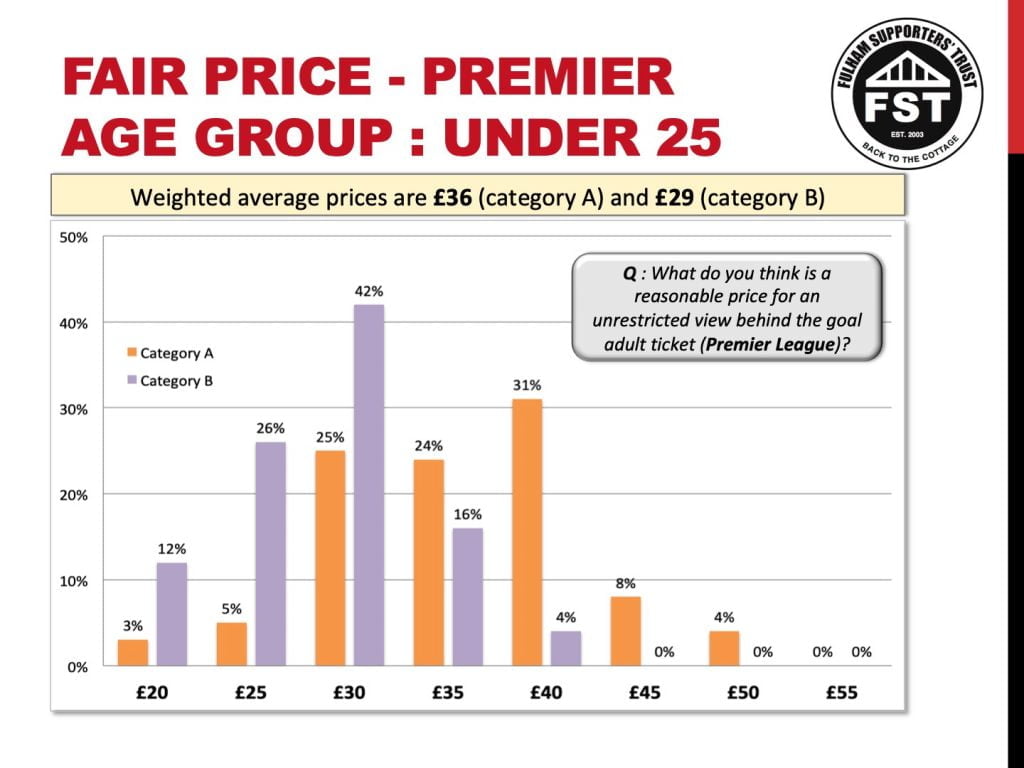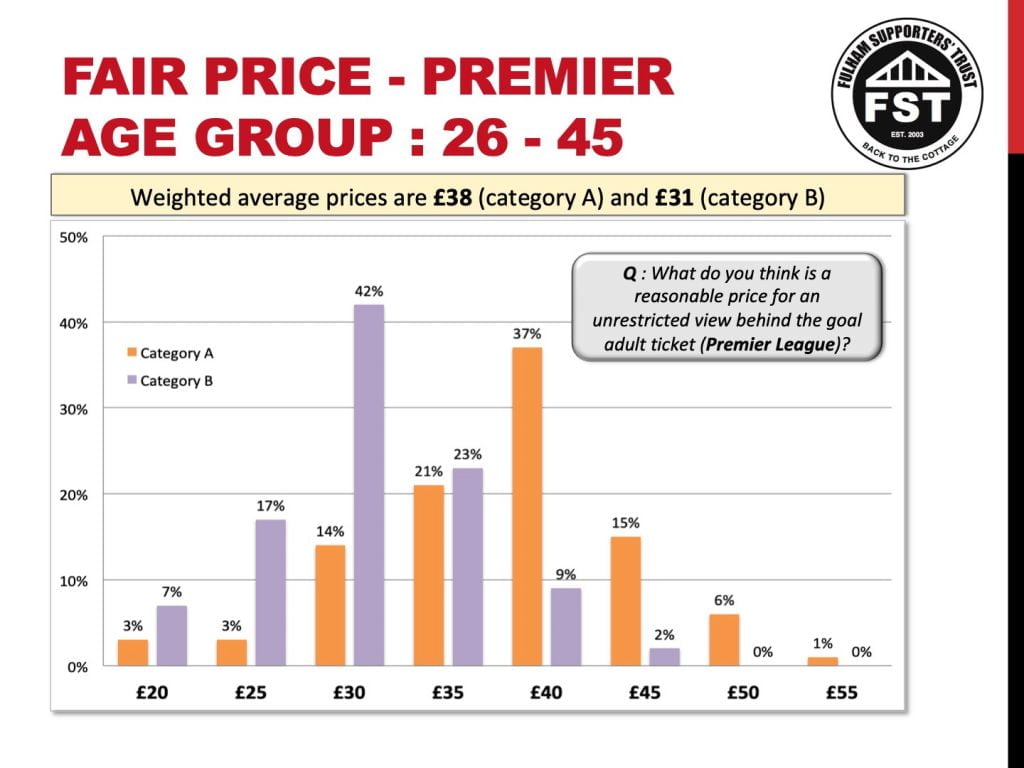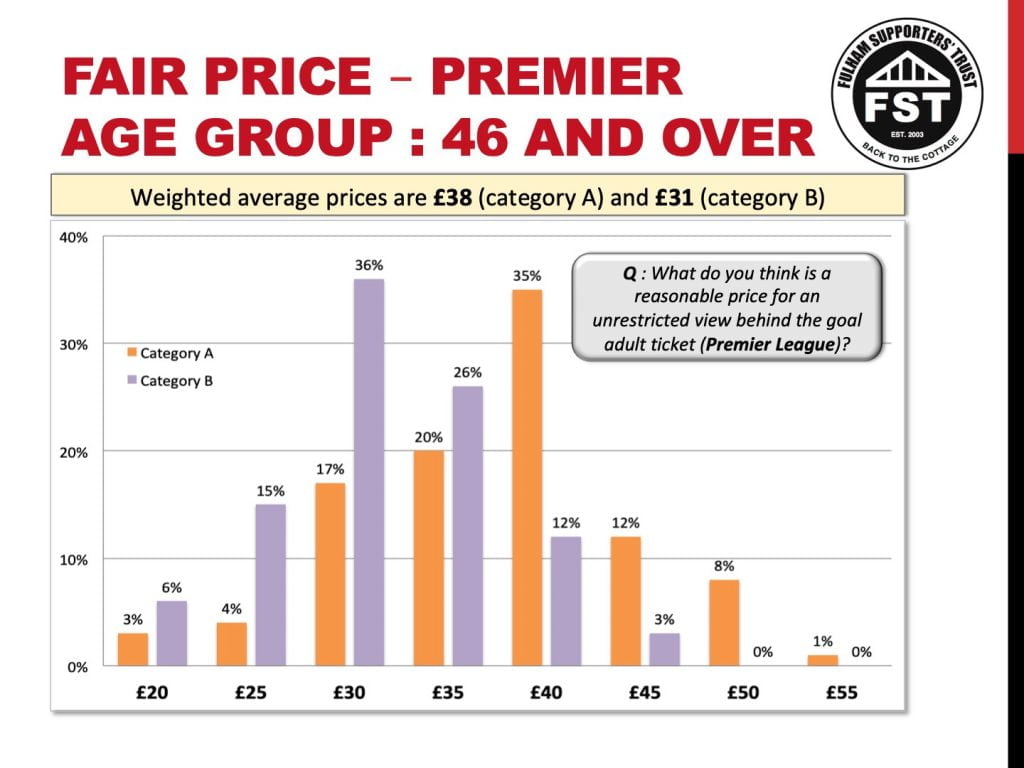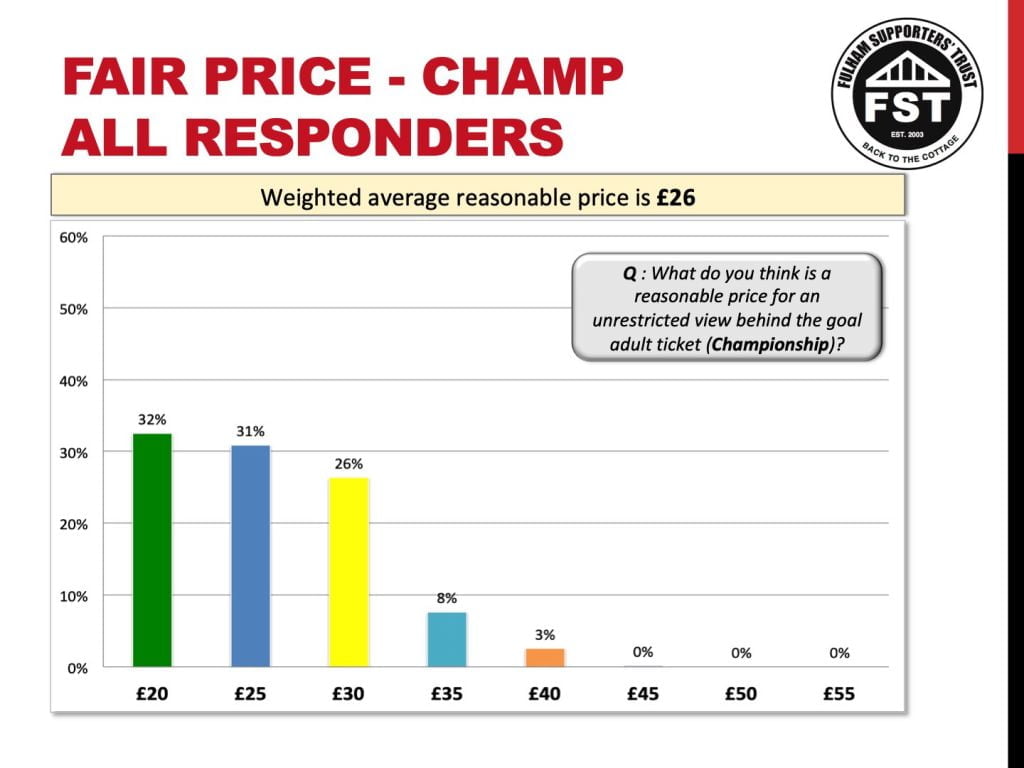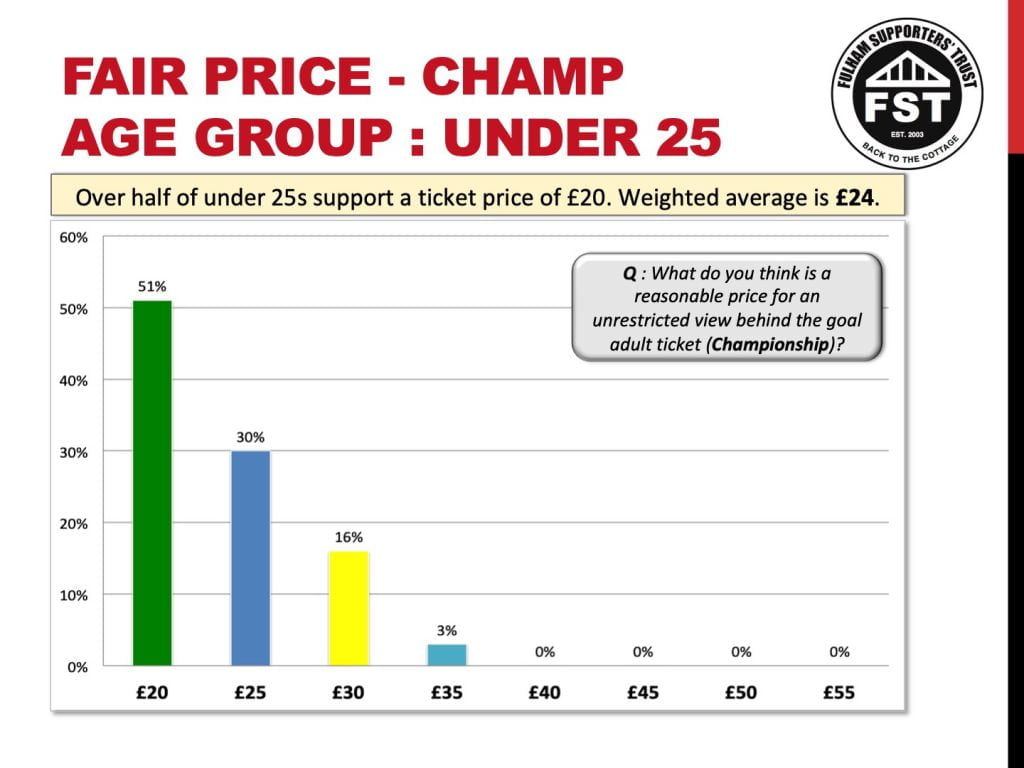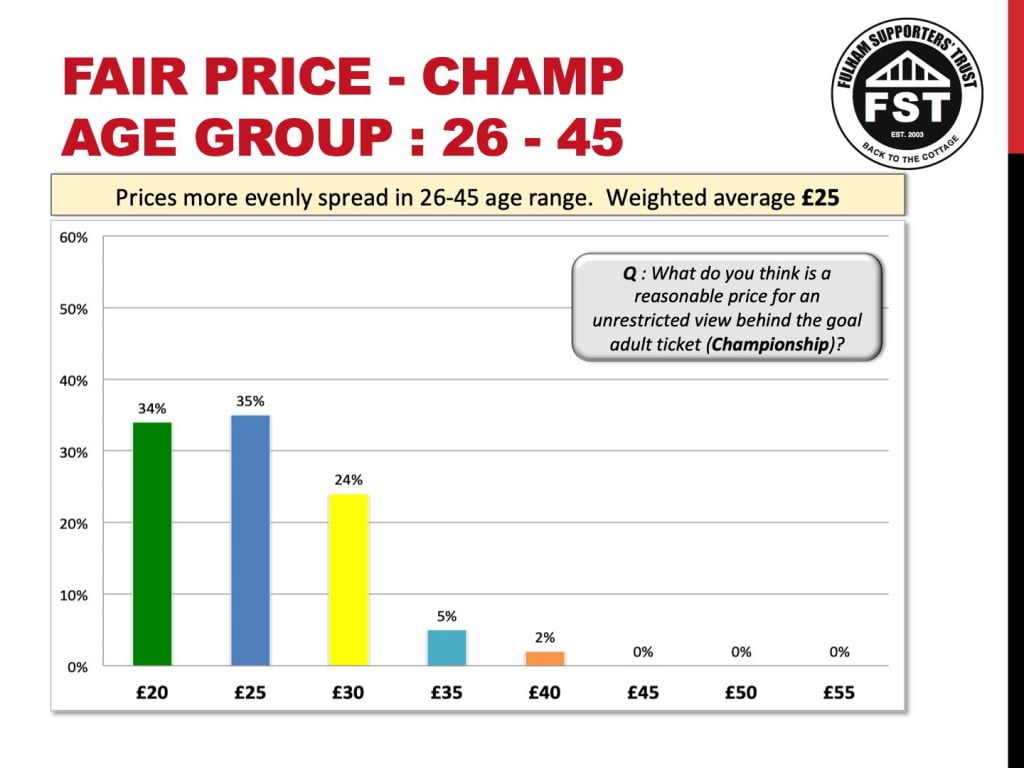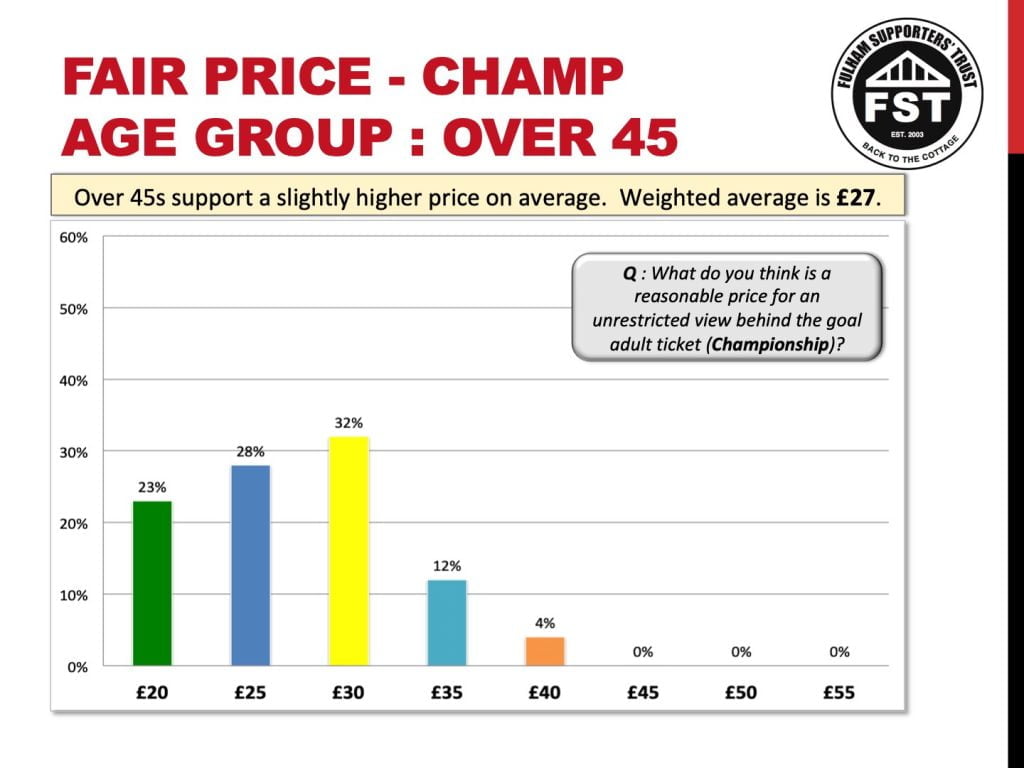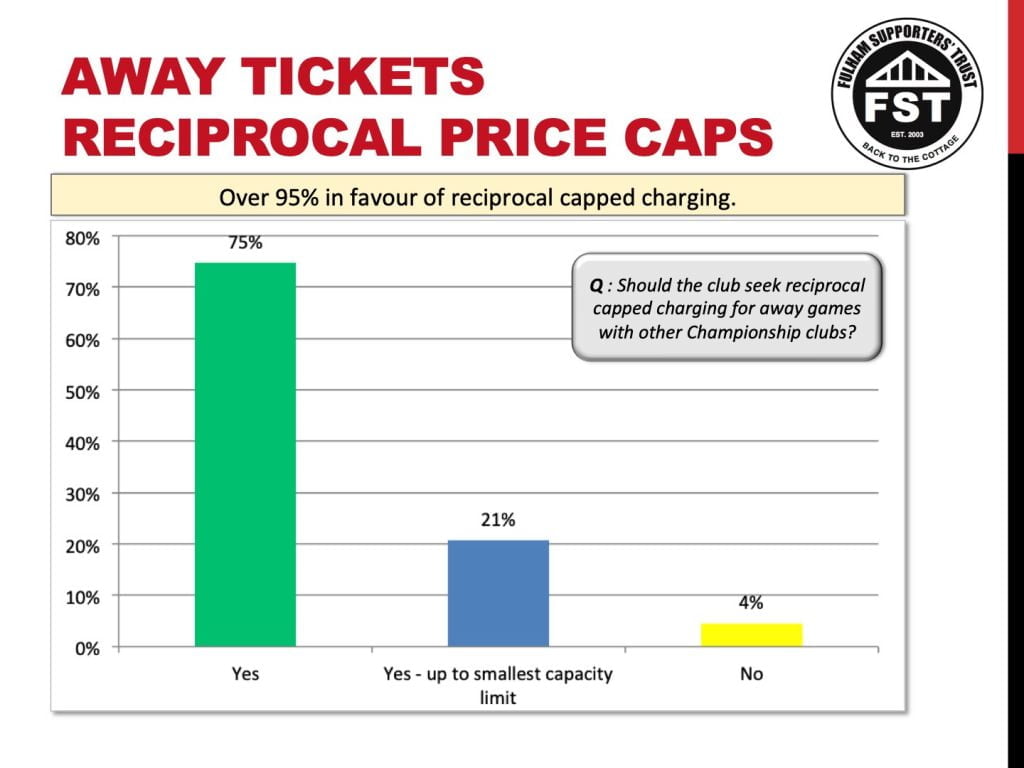 WATCHING FULHAM – SAFE STANDING