Focusing on female Fulham fans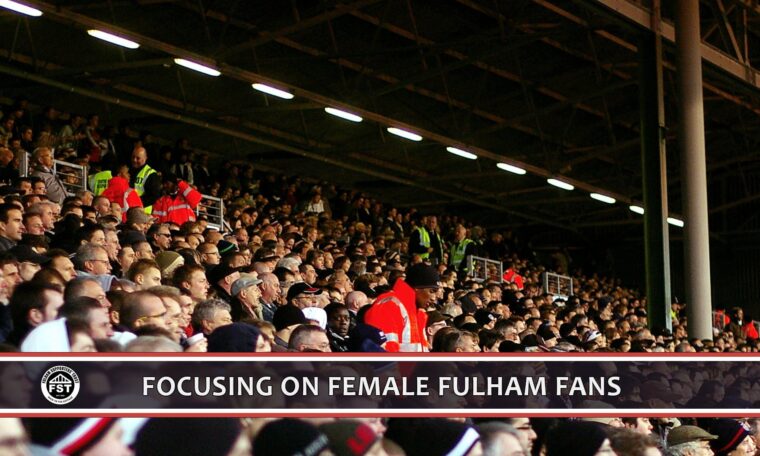 Our aim as a Trust is to ensure the voice of all fans are heard, and one of our key aims is to ensure that we represent the diverse nature of our fanbase. An area that we have been focusing on recently is that of our female supporters. With the Fulham FC Women's team growing in stature and support, it's only right that we show the Trust's support for our female fans, too.
Before we as a Trust begin to make plans for the changes for better ways to support any of our supporter base, we need to ensure that we are hearing from those voices. We do this annually with our Trust Survey, as can be seen from our most recent results, and we're always looking to improve upon this by hearing from our members.
We want to make sure that the Trust is doing everything that it can to support all females, including those identifying as female, and therefore, we need to hear from you. If you yourself, or anyone you know, supports our team – whether that's lifetime or since Marco Silva joined us, we would love to hear your thoughts. It's important to us to get a cross-section of females varied in:
Age – if parents will give permission, we would love anyone of any age who has an opinion to contact us. Permission not required for those aged over 16 😉
Length of support – from supporting as a child up to recently supporting/attending
Degree of support – visit when you feel like it, to regular attendance, covering both home and away games
From the board and Trust member experience of feedback so far, we believe that Fulham FC do a great job generally for making the Cottage a truly welcoming place. We'd love to hear the good and the bad experiences though, so if you've any stories to share please know that all voices are welcome.
The growth of female support of football has become far more apparent over recent years, although there will be many who have been attending games far longer than that recent spurt, but as campaigns such as the #HerGameToo show, there is still work to be done to ensure that women can feel happy attending and enjoying football both in stadiums and at home or online.
If you are happy to agree to join us, and if you have any feedback or ideas on what you like and dislike about coming to games, then please let us know. We'll be conducting some focus groups online, requiring up to 1.5 hours of your time. By your doing this, we believe that you will get to help shape some of our future plans and ideas for what being a female Fulham supporter is all about.
Please email us with your details before Sunday 7th November, and we'll be in touch with some dates to enquire about your availability. Let us know, and please share with your female Fulham mates!