Fulham FC Celebration Day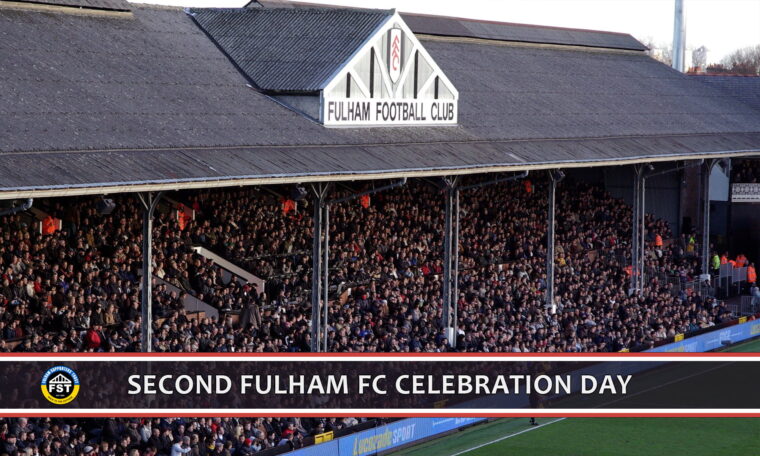 The Fulham Supporters' Trust is delighted that Fulham Football Club have confirmed this afternoon that the home fixture against Nottingham Forest at Craven Cottage on Saturday 11 February will be the second official Fulham FC Celebration Day.
The Trust, through board director Owen Smith, has worked in conjunction with Fulham Football Club to follow the success of last year's first Celebration Day, which took place at the home match against Huddersfield Town last February, with a second opportunity for Fulham to mark the memory of those connected with the club, from supporters to players and staff, who have sadly passed away over the previous twelve months.
Fulham fans can submit the names of their relatives and friends, which will be displayed on the day on the screens at Craven Cottage, as well as a small photo to feature in a special section of the matchday programme.
Fulham Supporters' Trust chair Simon Duke said:
This is the second Celebration Day and gives us the opportunity to remember those members of the Fulham family we have lost in the last twelve months.

To be able to share our memories, mark the contribution and extend our sympathies to the loved ones of those we have lost is something the Trust is pleased to have worked with the Club to develop.


Simon Duke, Chair, FST
Fulham Football Club director David Daly added:
After an incredibly moving and symbolic day last year, we are very pleased to have the opportunity to once again recognise members of the Fulham family who passed away since the start of 2022. We have worked closely with the Fulham Supporters' Trust to ensure this remains an integral part of the Fulham Football Club calendar and thank them for their efforts in helping honour those who held the Club dear.


David Daly, Director, Fulham FC
In order to submit names and photographs for Celebration Day, Fulham fans should email celebrationday@fulhamfc.com before 5pm on Tuesday, 31st January.
To be suitable for publication, images need to be in the highest quality possible (JPEG, PNG, PDF or TIFF file types will be accepted). Supporters should ensure that the subject of the photo is clearly identified in the photograph or the text accompanying an email.