Fulham FC Celebration Day announced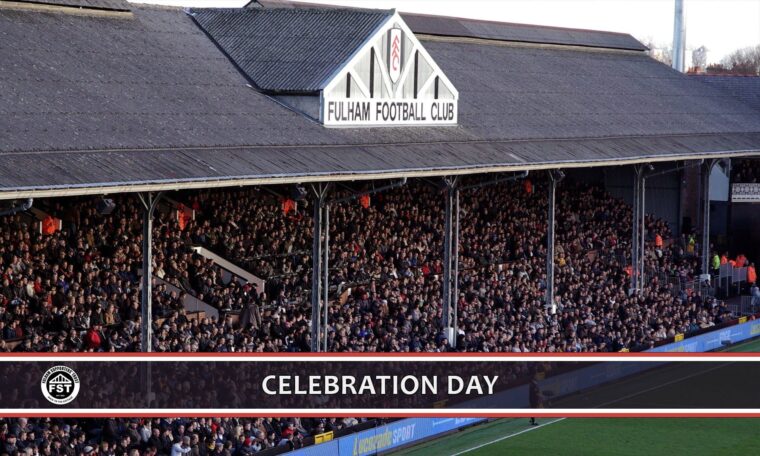 Fulham's forthcoming home fixture against Huddersfield Town on Saturday 19 February will be the club's first Fulham FC Celebration Day.
The Fulham Supporters' Trust have worked together with Fulham Football Club to offer everyone connected with Fulham – from fans, to players and staff – an opportunity to celebrate the lives of anyone who has passed away recently. From 2023, Celebration Day will become an annual event taking place during a designated home fixture in January or February to remember those we have lost in the past year.
Fulham fans are encouraged to submit the names of their relatives or friends, which will be displayed on the screens around Craven Cottage as well as read out over the public address system. A special pull-out section of the matchday programme will feature photos to commemorate those who are no longer with us. Names and images of supporters should be sent to celebrationday@fulhamfc.com before 5pm on Friday 4 February.
Fulham Supporters' Trust chair Tom Greatrex said:
As supporters, we have a shared bond and close identity with former players, fellow fans and others that are part of our Fulham family. The opportunity to be able to share our memories, mark the contribution and extend our sympathies to the loved ones of those we have lost is something the Trust is pleased to have worked with the Club to develop at what we hope will become an annual event in the Fulham calendar.
Fulham Football Club Non-Executive Director and Supporters' Trust member David Daly added:
We have collaborated closely with the FST to develop the Celebration Day, which will become an important annual part of the Fulham matchday calendar. The first Celebration Day when we will honour those members of the Fulham family who have passed away in recent times will be a poignant occasion for everyone associated with the club.