Merry Christmas from the Trust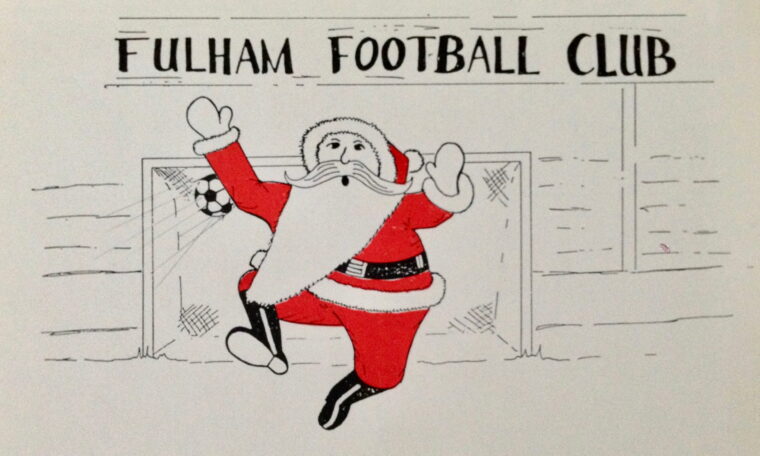 The Fulham Supporters' Trust would like to wish all of our members and the wider Fulham family a very Merry Christmas and a Happy New Year.
Whilst we have all been enthralled by the superb football played by Marco Silva's first team, the Trust have worked hard throughout the past twelve months to ensure that the fans' voices are heard by the decision makers at Fulham Football Club. We do this primarily but not exclusively through our regular dialogue with the Club at monthly meetings with chief executive Alistair Mackintosh.
We are proud to have supported a number of initiatives over the past year including the Celebration Day to commemorate members of the Fulham family who have passed away, the Johnny Haynes Trophy for Fulham academy player of the year – this year awarded to Sonny Hilton – as well as the first Fulham Women's fixture at Craven Cottage for more than two decades, staged last month against AFC Wimbledon Women. We were honoured to be joined at our Annual General Meeting by former Fulham defender Abdes Ouaddou, who spoke so passionately both about his days at Craven Cottage and the World Cup being held in Qatar.
The Trust has recently elected a new board and will continue to work to represent Fulham fans. Our efforts are emboldened by your support and we would like to wish all of you a Merry Christmas before the Whites travel to Selhurst Park to resume our Premier League campaign on Monday afternoon, for which you can find our Away Day Guide here.
Merry Christmas!
Simon, Ian, Dan, Jerry, Sue, Hayley, Tamara, Tom, Sarah, Gavin, Farrell, Owen
FST Board