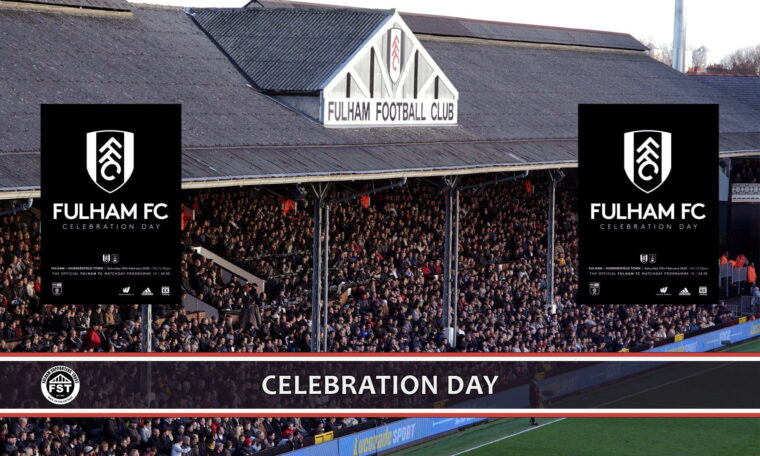 Tomorrow's game with Huddersfield will be the first of what we hope will become an annual fixture dedicated to the memory of those we have lost from the Fulham family in recent times – supporters, players, club staff, managers and others associated with Fulham will be remembered and celebrated in the build up to kick off and at half time.
The idea to mark those bound to our club has been discussed for a while – TOOFIF editor David Lloyd, former Trust Secretary Gerry Pimm, Scott Tanfield of Friends of Fulham and others suggested looking into something like this during that prolonged period of limited or no crowds. We all noticed how much we not only missed the sense of belonging and camaraderie associated with being at football, but also sadly those who passed away without a chance to mark their part in the Fulham story, and Fulham's part in theirs.
Trust Board member Owen Smith took up the task of drawing up a proposal, taking elements from similar commemorative events other Trusts and clubs have done, to celebrate the lives of those who their loved ones will always associate with Fulham Football Club. Over recent months, and with the prospect of crowds returning to football this season, Owen and the Club have worked closely together to make this a reality. The Trust is very appreciative of all of the efforts and enthusiasm of the team at Fulham in accommodating suggestions and getting behind the Celebration Day.
More than a hundred and twenty members of the Fulham family will be recognised and remembered tomorrow, and there will be many more we are sure in the thoughts of Fulham fans. Relatives of some of those whose names have been submitted will be present at the match, so it promises to be both a poignant and positive occasion.
There is a special commemorative edition of the match programme for sale, which includes names and pictures of those being remembered tomorrow, in and around the ground and also available to buy online.
If you are able to be in the ground for 12.10, a big screen video tribute will be played featuring the names and pictures of those we have lost, and just before the 12.30pm kick off wreaths will be laid by representatives of Fulham Football Club and the Fulham Supporters' Trust before a minute's applause led by players, and then at half time there will be a big screen video scroll of names to complete the commemoration.
We all go to football wanting to celebrate success on the pitch – and we have had plenty of opportunities to do that since crowds returned this season – but the events of the last couple of years, and particularly for Fulham supporters the last couple of weeks, have reminded us that being part of the Fulham family is much more than the results and the performances. Our shared bond is something special, that should be nurtured, protected and – as members of our family depart – celebrated.
We hope that as many of you attending the game tomorrow will be able to join in the celebration in the names of those we have lost, so if you are able, please be in the ground for 12.10.
With best wishes

Tom Greatrex
Chair