Black History Month – Collins John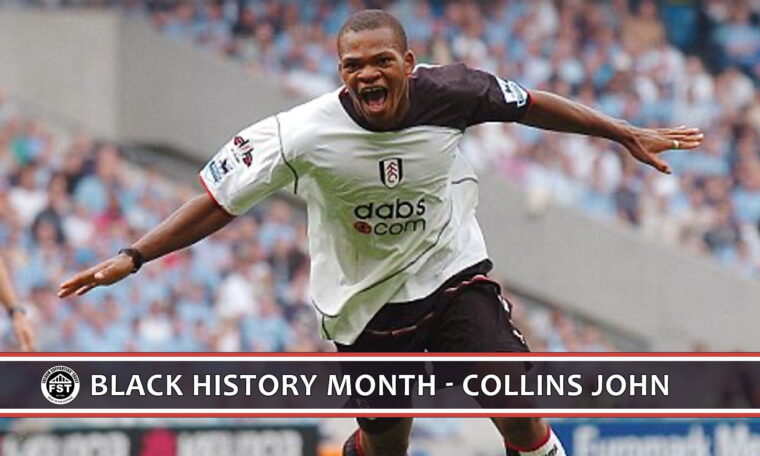 October marks Black History Month, and the Fulham Supporters' Trust would like to celebrate the significant contribution people of colour have made to Fulham Football Club, both past and present. Over the course of the month we'll be chatting to various black people from our club's history about Fulham and ask them what Black History Month means to them.
Following on from our chat with Barry Hayles for Black History Month, Farrell Monk catches up with former Dutch International …
Collins John
Debut: away vs Chelsea – March 2004
Apps: 107
Goals: 22
When discussing an important subject like Black History Month with people of colour, mostly they will talk about their own experiences. Collins John, on the other hand, becomes somewhat philosophical.
"I always had mixed feelings. Looking back at my youth; I never felt hated," he says. "But then I had close friends who had some rough moments. And I remember hearing about those times and thinking to myself, 'Do I have to be angry at the person who did it?' But no, I always felt like that those people need help."
He continues, "When you make a mistake in your life and you do not know it, you can't do anything about it. You do not know it's a mistake. You may not know that you have hurt someone's feelings. If they do know, yes for sure they should be punished. There is a bigger issue that goes further though. I think we need to understand the reasons why they are doing it. That is the biggest challenge that we have."
Collins points to education being the key. "When kids grow up in a certain household and your whole family see black people as different human beings, surely you can't blame the kid! They do not know any better. Some will say that they will go to school, grow up and see black people as equals easily. But those behaviours are tough to grow out of. It's like teaching a dog to get out of an old habit – it's difficult! It goes very deep and the education will take time. But we must take the time to educate otherwise racism will never stop."
He does reflect on a moment from his Fulham career. "I won't name names because it was a long time ago, but we were playing Newcastle away where we won 4-1. An opposition player was calling me names. Bad names. Patrick Kluivert went up this player shouting "Even though I am your team mate today, you cannot say these kinds of things! It is disgusting!" To have that safe feeling, even from an opponent at that time, it did feel great to be honest. That was a 'wow' moment for me."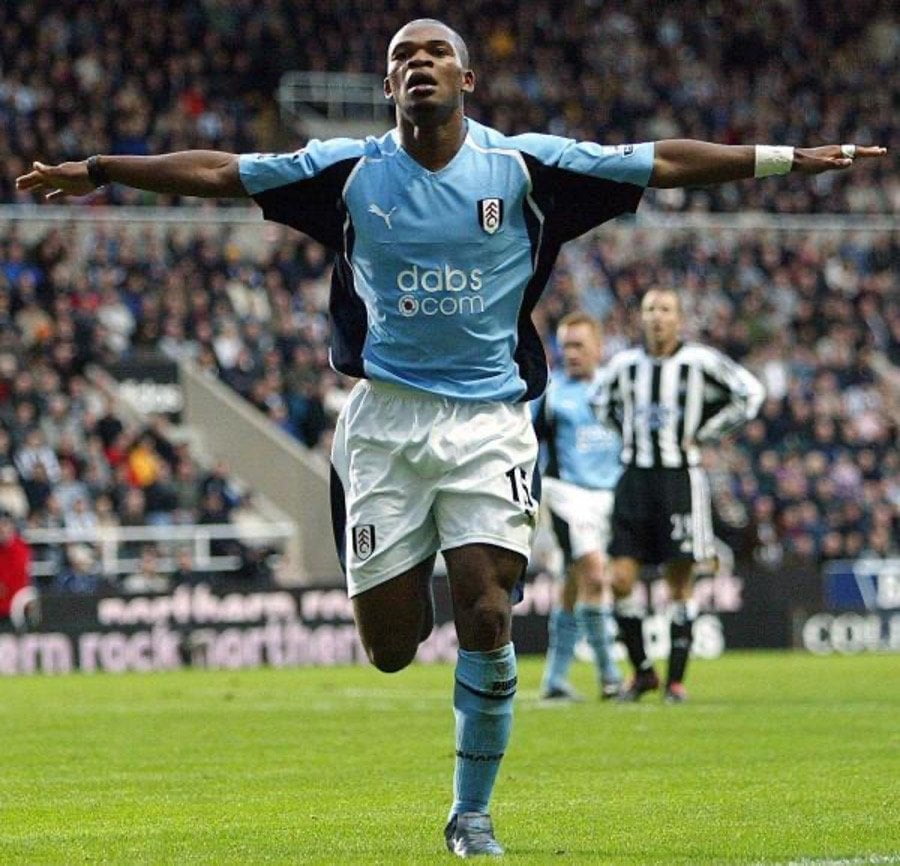 Again, Collins reflects on the wider issues. "The player in question did come up to me at the end of the to apologise. But it still makes me wonder, why do you feel the need to say these certain names? Call me something else. But he said this specific word. Either he did not think about it or he wanted to hurt me. So, stuff like that needs to disappear. It is unfair."
Football is full of people openly attempting to get a competitive advantage over their opponents, but we all know that certain things are just not acceptable. Racism is simply unfair.
Although the striker grew up in the Netherlands, Collins John was born in the West African country of Liberia. The oldest of four brothers, two of which are now professional footballers. It's clear he values his family very highly, and therefore Collins did ache over the decision to come to London. "It was a 50/50 call to leave Holland and my family," he admits. "I was always the father figure of the family with my mum, so it wasn't the easiest, especially at only 18."
But the pull of the Premier League was too much, "I was confident I was making the right decision to go to London to join such a great club. Edwin Van Der Sar was there at the time and I would have been replacing Louis Saha. It was a big honour for me! Going out of my comfort zone of being with my family and playing week in week out with FC Twente. In the end it was the right choice."
He points to his favourite moment for his justification, "My Premier League debut against Chelsea. That was a proper moment for me, especially with my family in the stands."
From a Fulham fan's point of view, there are certainly some other memorable occasions. Two superb volleys away at Middlesbrough and Charlton, for a start. Collins also started in that victory over Chelsea in March 2005, Fulham's first for almost 30 years. And let's not forget he was our leading goal scorer in 2005/06 season with 11 strikes to his name. A remarkable achievement considering he started only 15 games that year.
Though his career took him to Belgium, Poland and even Azerbaijan after he left Fulham in 2009, it's his time in a white shirt for which Collins John will be remembered – and we're all grateful for it.
---
Keep an eye out on the Trust website in the coming weeks for further interviews and articles on other people of colour who have contributed to the history of Fulham Football Club.
If you would like to learn more about Black History Month or any other issues of inclusion and diversity, feel free to contact the Inclusion and Diversity officer Farrell Monk at any time.