The Rachel Yankey Trophy launched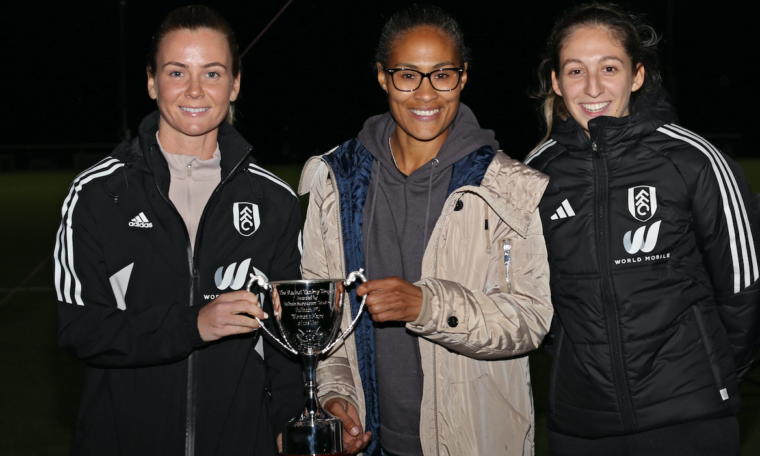 The Trust are delighted to announce that the Rachel Yankey trophy has been created and will be awarded for the first time at the end of this season to the FFC Women's player of the year.
Trust Chair Simon Duke and Rachel herself were in attendance at the recent Dulwich Hamlet home game at Motspur Park to see the award presented to the team, and the players were delighted to have the opportunity to meet with the Fulham and England legend.
The forward helped the Whites to two FA Cups, two Premier League Cups and one league title, and her illustrious career also saw her capped 129 times for England. Signed shortly after Fulham became the first professional women's team in Europe, she formed part of a formidable team that included Marianne Spacey and Katie Chapman in its swashbuckling years. She moved to Arsenal in 2004 and sadly, that financial sustenance couldn't be continued by the Club and the women's team was disbanded in 2006.
Fulham FC Women in their new form, however, are creating a new chapter to the story of women's football at Fulham, and it is a poignant and important marker point that this trophy brings together those two eras of the female arm of our club. From captain Mary Southgate to future star Lily Lambird sparking for the team this season, huge progress is underway with Steve Jaye's team, and it's a proud moment for the Trust to be able to support this work.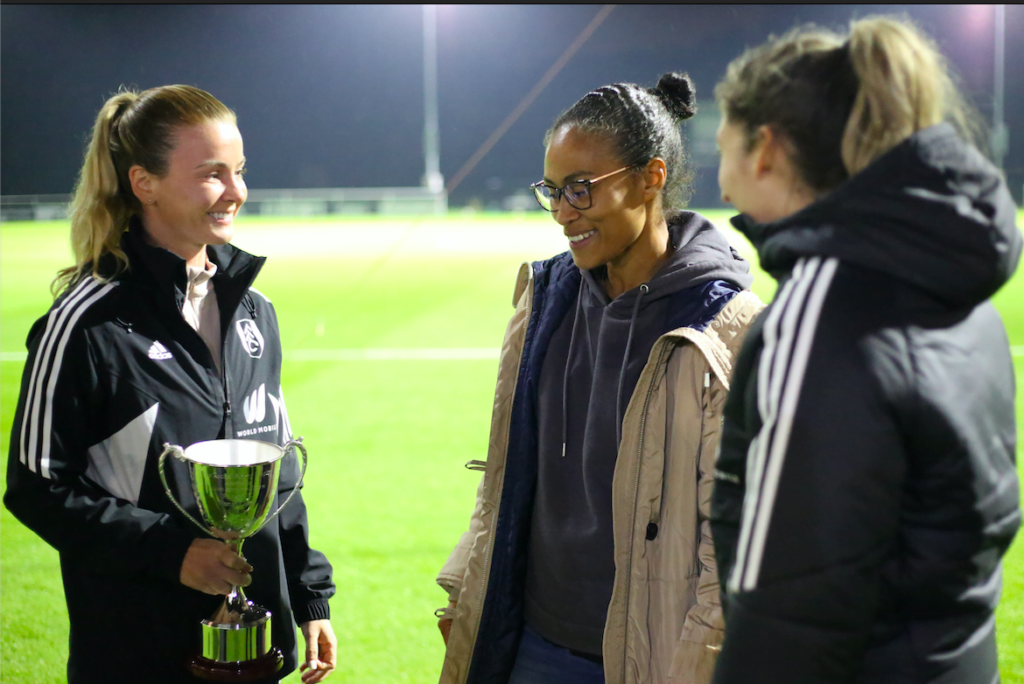 The criteria for selection will recognise players who have:
Shown a strong commitment to all aspects of the Fulham FC Women programme;
Shown a winning mentality;
Shown a consistent willingness to learn;
Acted as a role model whom their peers look up to;
Demonstrated the ability to deal with disappointment;
Displayed a noticeable improvement in the development of their skills and
understanding of the game;
Acted as an ambassador for the club and have clearly demonstrated Fulham FC Women
values.

Every member of the Fulham FC Women squad, management and coaching staff will be
eligible to vote.