Ticket pricing – joint fan statement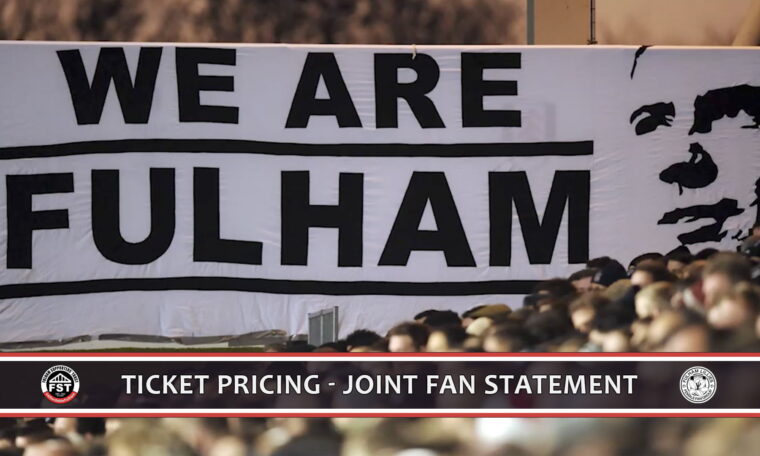 At Fulham, it feels like we've experienced more than our fair share of lows at Craven Cottage over the years, interspersed by some incredible highs. Whether it's the run to the 1975 FA Cup Final, the "tidal wave on the Thames" or that header from Denis Odoi in the play-offs, the black and white thread that ties us all together as Fulham fans is that we were there and we saw it; we didn't just live and breathe those unforgettable moments but we helped make them as magical as they were because we were as much a part of them as the players.
But despite too many lows on the pitch to be able to count, the lowest points have been the moments when the future of the Club has been threatened. Several times over the years we've almost lost Fulham or Craven Cottage and from the fight against merger with QPR in 1987, through to the fundraising of Fulham 2000 and the two-year struggle to get Back to the Cottage from exile at Loftus Road that was the catalyst for the formation of the Fulham Supporters' Trust, at tough times Fulham fans have always rallied to protect our Club.
We believe that now is the time for all sections of our Fulham family to come together again to make sure that future generations of Fulham fans can create and experience their own highs (and lows) at Craven Cottage. This time though, the problem isn't property developers trying to flatten the Cottage or owners intent on running down or relocating the Club. The problem is a completely misguided ticket pricing policy that fundamentally misunderstands what it means to be a fan. It's a policy which, piece by piece, is alienating a large part of our core fan base to the extent that increasing numbers just can't afford to come to a game or bring their friends and family to help create that next generation.
It all started in 2018 after a White Wall inspired Fulham stormed back to the Premier League at Wembley. The euphoria of that day was quickly replaced by the stark reality of match day tickets rising steeply as high as £55 in the Hammersmith End and more expensive elsewhere. Whilst season tickets were fairly priced, this 'Premier League tax' was a sign of things to come.
Despite relegation (twice), a pandemic and a massively overrunning rebuild of the Riverside Stand which should by now be bringing in much-needed non-matchday revenue, we finally seem to have some stability on the pitch in the Premier League under Marco Silva. However, off the pitch those £55 tickets now feel more like an aspiration than a burden. For our upcoming game against Manchester United, the majority of seats in the Hammersmith End have risen 18% since last season and a whopping 40% since 2019, now standing at £77. If you want to watch from the side it's even more – up to £106 in the Johnny Haynes Stand and £160 in the Riverside. These are the most expensive standard tickets in the Premier League and it's not just the high profile matches that are on the rise. Ticket prices for all categories of match have risen steeply since last year, typically 18% in the three old stands and substantially more in the Riverside. The majority of adult tickets behind the goal cost £71 against Sheffield United with prices at the sides up to £125. For a family of four Fulham fans it would now cost from £172 – £212 to attend such a game in the Hammersmith End. So much for us being "a family friendly" club.
What about season tickets? Those prices have also been climbing – up 10% in 2022 and another 18% in 2023 with prices as much as £3,000 in the incomplete Riverside. If next season's renewal prices match this year's new season ticket prices, as history tells us they're likely to, we'll have seen a 66% hike in three years. How long will you be able to afford that?
So we say "enough". We understand the challenges of running a football club and we appreciate the vast sums that have been committed by the Club's owners over a decade of losses. We agree with financial sustainability, but the shortfalls can't be made up by a ticket policy that prices out our traditional fan base in favour of short-term attendees who are prepared to pay big money for a one-off experience and never come back. This is a point the Fulham Supporters' Trust has made time and again over recent years. Regrettably, despite football claiming it is listening to fans as it seeks to avoid a regulator, we are not being heard by the senior management at Fulham. It is time to turn up the volume.
We're not looking for the owners to commit even more of their own money, but we are asking for an overhaul of the business model to make sure that responsibility for the shortfall isn't targeted at those who can least afford it. In a football world where TV pumps in billions, players are paid in six figures per week, transfer fees are in the tens of millions and agents take a huge cut for themselves, there are better ways to balance the books than to seek to make a few tens of thousands from fans who earn normal wages in the real world.
For our game against Manchester United, the Fulham Supporters' Trust will join forces with the Fulham Lillies and a large number of Fulham media outlets to demonstrate to senior club management that Fulham fans are united against increasingly unaffordable ticket prices that threaten the family friendly nature of our club. The fan media outlets support this action, have endorsed this statement and will publicise it to the wider fanbase.
We call on all Fulham fans to join us in delivering a clear, peaceful but loud message that these prices must be brought down and that ticketing policy must focus on ensuring real Fulham fans can afford both to attend and to encourage the next generation to attend. You may be able to afford your season ticket this year, but what about next? What about when you want to bring family members? How is the next generation going to be able to afford to fall in love with Fulham?
We ask you to gather before the Manchester United game on 4th November from 11:00am onwards at The Tea House in Bishops Park from where we will walk together to the ground, leaving promptly at 11:30am, to voice our objection to the ticket pricing policy.

We will distribute yellow cards to be held up inside the ground in the 18th minute of the match to represent the typical 18% price increase and give a clear message that we need an #AffordableFulham so that the next generations aren't lost and will be able to create their own tidal waves on the Thames.
A minute's silence will be held before the game to mark Remembrance Day so we have chosen to make our demonstration during the game rather than at the start out of respect for the occasion.
Thank you for your support.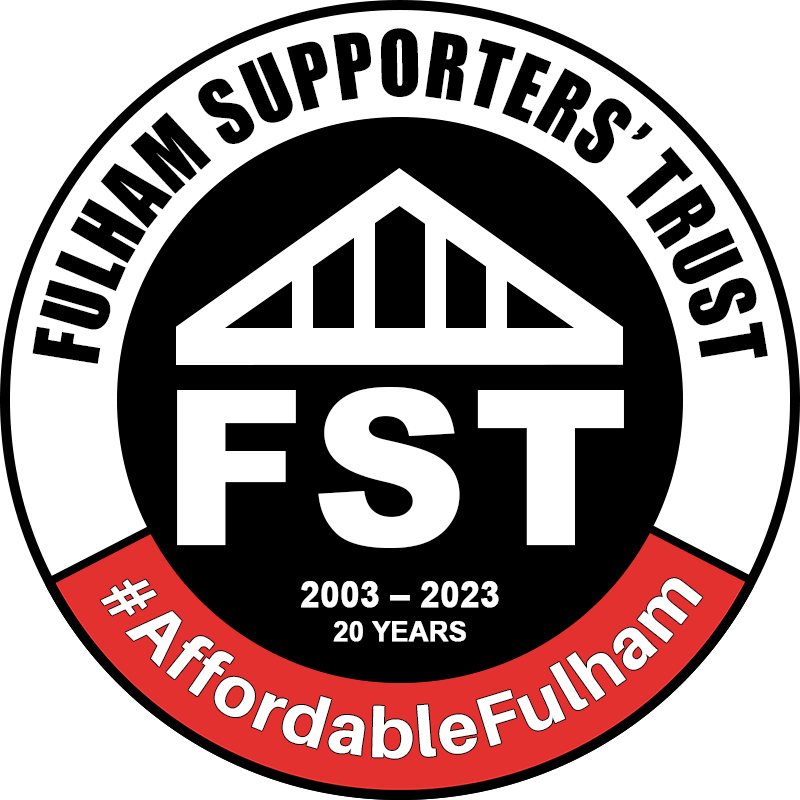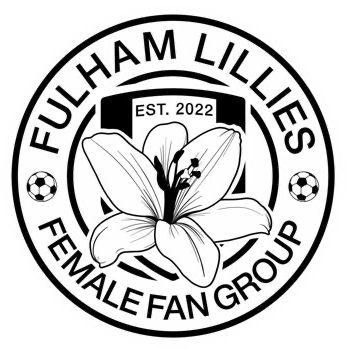 Statement endorsed by