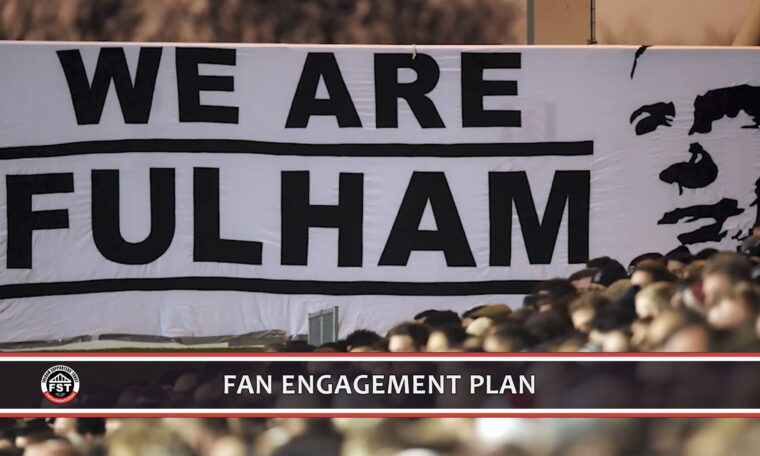 The Fulham Supporters' Trust welcomes publication of the Government's Football Governance White Paper and Fulham Football Club's Fan Engagement Plan.
The Trust, formed from our successful Back to the Cottage campaign in 2003, has consistently campaigned for a greater voice for fans and made the case for an independent regulator for football as long ago as in our submission to the 2011 review of the game's governance carried out by the Culture, Media and Sport Select Committee. We are pleased that Government's White Paper, entitled A Sustainable Future – Reforming Club Football Governance, emphasises the need for independent regulation of our game and that engagement with fans will be overseen by the regulator.
Elected Trust representatives have held a monthly meeting with senior figures at Fulham Football Club, including Chief Executive Alistair Mackintosh, since 2014 and our dialogue on behalf of Fulham fans was enshrined in a Memorandum of Understanding signed by both parties in 2017.
Fulham's Fan Engagement Plan sets out a roadmap towards the establishment of a Fan Advisory Board as mandated by the Premier League. The Trust's representatives are eager to participate in further discussions ahead of the agreement of the Fan Advisory Board's terms of reference and composition, but we have been clear in our discussions with the Club that we would not support any dilution of our existing dialogue.
We look forward to working in partnership with Fulham Football Club and the Fulham Disabled Supporters' Association alongside the football authorities and the Football Supporters' Association to further the interests of Fulham fans both at Craven Cottage and across the British game.
Simon Duke
Chair