Dibley-Dias wins Johnny Haynes trophy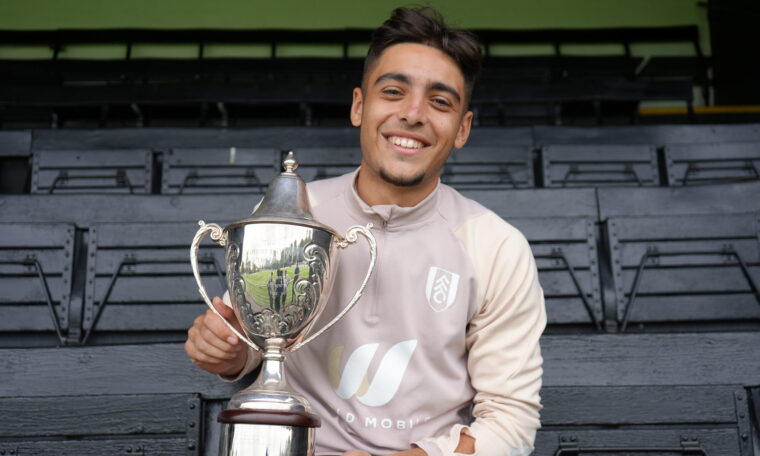 The Fulham Supporters' Trust are delighted to congratulate midfielder Matt Dibley-Dias on becoming the latest winner of the Johnny Haynes Trophy for academy player of the year for the 2022/23 season.
The trophy, which was the brainchild of Trust member Peter Grinham and is named in honour of Fulham's finest footballer, is awarded after a vote of the playing and coaching staff at the club's category one academy. Dibley-Dias is the fifth winner of the annual award, following in the footsteps of Tyrese Francois, Jay Stansfield, Fabio Carvalho and Sonny Hilton.
The Brazilian teenager made 32 appearances for Fulham's under-21 side last term, scoring two goals and making four more. His emergence as a key player in the Premier League 2 side saw Marco Silva name Dibley-Dias as a substitute at Old Trafford in the senior side's final game of last season against Manchester United. His integration into the first team continued with excellent performances in three of Fulham's Summer Series fixtures during the pre-season tour of America and being included as a substitute in Fulham's win at Goodison Park on the opening day of the 2023/204 campaign.
Having been presented with the Johnny Haynes Trophy by the Trust at Motspur Park yesterday, Dibley-Dias said:
"I'm really happy and honoured to pick up this award. The names of the players that have won it before me speaks for itself. You've got players like Fabio, Tyrese and Jay who we all look up to so being a part of that list is a great feeling. Those players have set the blueprint for everyone else to follow so if I can achieve what any of those boys have then great, but the path for each player is very different so we'll wait and see what happens.
Looking back, it's been a long journey to get to this point with plenty of ups and downs of course, but I'm working hard and I'm currently at the best place I've been at for a long time so hopefully I can keep progressing."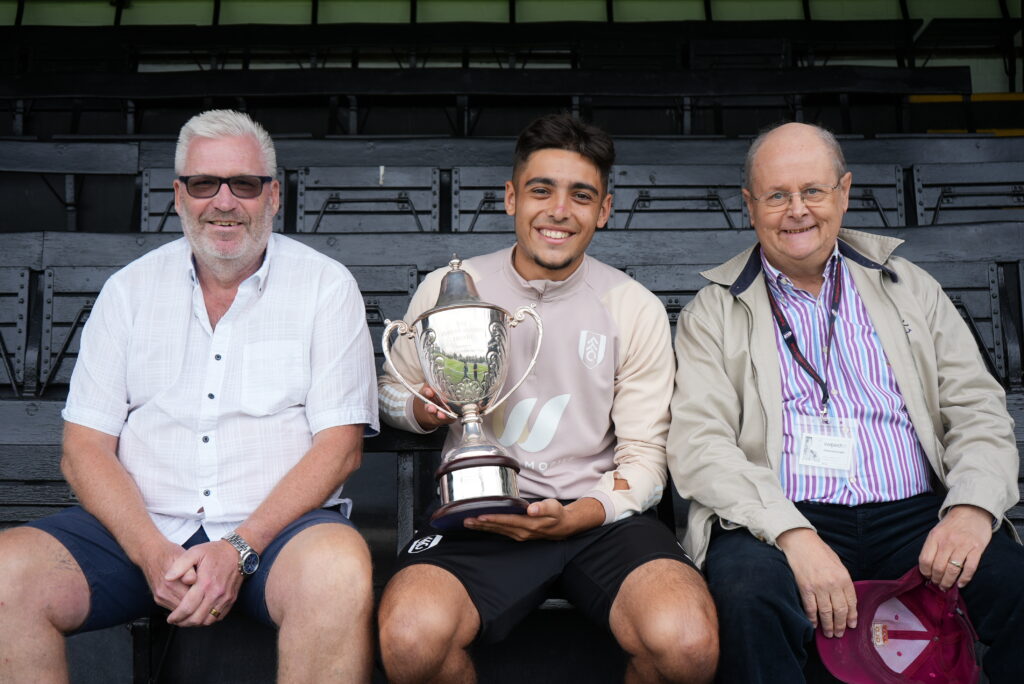 Fulham Supporters' Trust chair Simon Duke added:
"We are honoured and delighted to be able to support this award on an annual basis and it's a great honour for Matt because it's voted for by the people that work with him. The names on the trophy show how prestigious this award is and it will be really interesting to see how Matt develops at the club. Marco has shown a willingness to allow youngsters an opportunity. If they're good enough, they're old enough. We certainly saw that on the pre-season tour in America with how some of those players performed and it's further evidence of the excellent work our Academy does in developing young talent from an early age."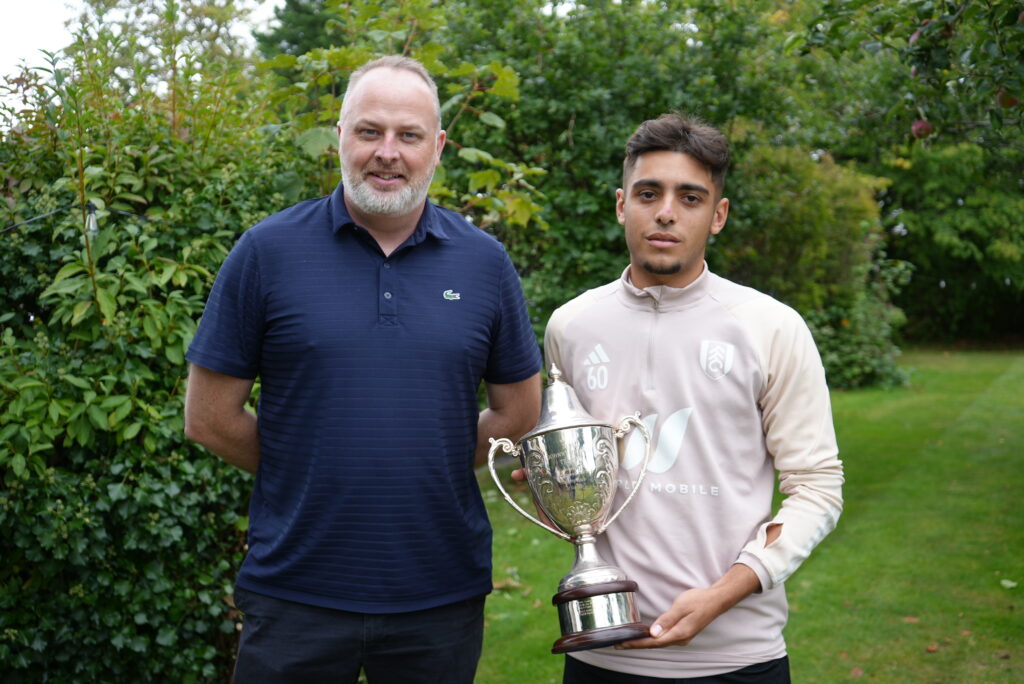 Fulham academy director Sean Cullen commended Dibley-Dias for both his progression as a footballer over the past year, but also the character the nineteen year-old has shown to put injury setbacks behind him. He said:
"This is a great achievement for Matt, and an acknowledgement of his excellent season last year. What makes this even more special is the resilience and determination he had to show, through a difficult period with injuries the year before. To then come back and play at the level he did last year, is testament to his character as much as his technical qualities."
You can read more about the Trust's support of Fulham's academy, the Johnny Haynes Trophy and the previous winners here.