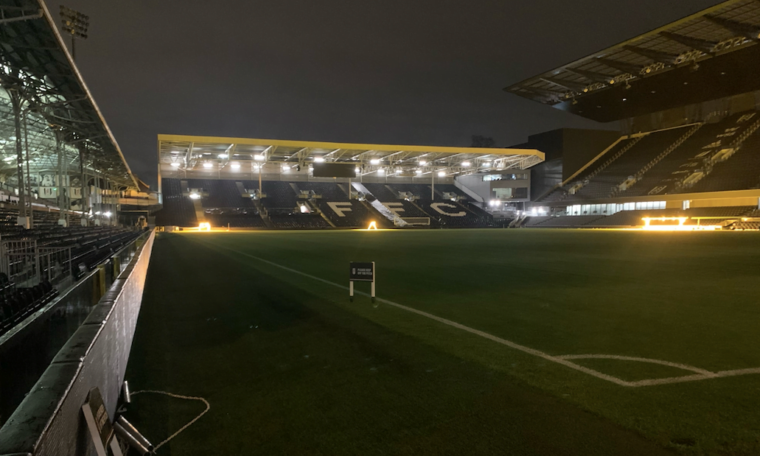 What does an Independent Advisory Group do, and how does it benefit match-going fans? FST Board Member and IAG representative Sue Couch explains what the IAG does and how it can positively impact attending matches.
The police central football unit Independent Advisory Group (IAG) was set up in November 2018 to allow supporter representatives from every football club in the 32 London Boroughs to offer their perspectives on the policing of football, with the intention of helping the police to provide a better service in their communities.
The group acts as a 'critical friend' to the police, hearing and commenting on development and review of police policy, procedure and practices as they relate to football and football supporters. We can make suggestions for change but can't force them to be accepted. In practice, the process works both ways, as the police consistently and patiently explain the law as it relates to football and the complex logistics of keeping supporters safe on a city-wide and local level.
How it works
Fulham supporters are represented by myself and Ian Clarke as Trust board members. Other regular attendees are from AFC Wimbledon, Arsenal, Charlton Athletic, Chelsea, Leyton Orient, Millwall and West Ham, and the IAG is open to representatives from any League Club in London – minutes are disseminated to them all. We're able to question, challenge and discuss absolutely any aspect of the policing of football with representatives from the MPS Football Unit, including a Chief Inspector, an Inspector, two Sergeants, and often a few Designated Football Officers (DFOs), including our own PC Tony Delamo. The Football Unit is based in Lambeth, and theirs is a full-time role, though sometimes the officers are called upon to do other police work, as they were during the pandemic and Operation London Bridge.
Covid and its attendant restrictions put meetings on hold for a long time, but they have resumed with enthusiasm from all participants. The Met told us at the very start that the IAG was much more than a 'box-ticking exercise', and the consistent attendance of their key officers indicates that they do value this involvement with supporters. No question or topic is taboo, although occasionally some elements are covered by the Official Secrets Act, and we've found the police to be open and frank about their work in football. In turn, supporter representatives take the opportunity to question and challenge often misunderstood aspects of law and the roles of the police on matchdays. We volunteers set the meeting agenda, which can include any topic and is sometimes sparked by events that have raised questions about the role of the police in situations both inside and outside the ground.
For example, the throwing of flares or smoke bombs at a ground can create discussion about the law and police response when this occurs. And in recent months there was a change to the law around bringing Class A drugs into a football ground, which means more stringent and proactive policing to prevent this happening. We hope to soon be able to share an explanatory form of words from the police about the change in law and the new measures, but the essential message is 'Don't do it – it's not worth it'. The lifelong effects of a criminal conviction on a young person can be ruinous. Even a football banning order is devastating and these are now almost certainly automatically applied along with a conviction of this nature. Police have no choice but to uphold the law, and there is now no longer any possibility to use amnesty bins or get leniency from stewards for anyone found to be in possession of Class A illegal substances inside or on their way to a game.
Other topics have included the safety concerns of minority groups, dealing with pitch incursions, the policing of international games home and away, the differing roles of police and stewards, and many more.
The latest IAG meeting
Our last meeting was held on 29th March in the Press Room at Craven Cottage, and I definitely did not sit in Marco Silva's chair and pretend I was answering questions from a roomful of reporters.
That meeting was essentially an extended, informal Q&A session about the many aspects of policing a Premier League match, including the planning, assessment of security risks, interactions with the host and travelling Clubs, British Transport Police, Safety Advisory Groups, and Club officials. We visited the Control Room overlooking the pitch at the Putney End, and were shown by Fulham's deputy Safety Officer, Steve White, how technology and sophisticated cameras help identify individuals and deal with all kinds of issues as they arise.
Crucially, everything within the footprint of the ground is regarded as private property and is therefore the responsibility of the Club itself, so any response to incidents is managed by our own Head of Security and their team of stewards. The police become involved if the law is broken, and it is their decision whether to take action straight away or wait until the individuals concerned are leaving the ground. We heard that communications and the relationship between the Met and Fulham's security team are very good.
Importantly, if any supporter feels a need to report an incident, it needs to be done there and then, with clear details of what is wrong, and where in the ground it's happening. Waiting till next day to report racist abuse, or other antisocial or illegal or dangerous events makes them difficult or impossible to deal with. Where possible, it's recommended that youreport via text using the Ful Stop text number, where it should be picked up and acted upon immediately. Do let the Trust know if you ever have any problems using this, and we will relay them to the Club.
The Trust thanked the Club for allowing this meeting to take place at Fulham and for giving us access to the Control Room.
Final thoughts
Speaking personally, it is a privilege to be a part of the IAG and I find it so rewarding to share views with not only the police but with counterparts from other Club Trusts and Supporters' Groups and be reminded there's more in football that unites than divides us. I'm really pleased to be able to say there are usually as many females as males in the room, including the IAG Chair, Sue Watson from West Ham Utd Supporters' Trust and Secretary Margaret Wittich from Chelsea Supporters' Club.
The FST will continue to attend the regular meetings of the IAG so do share any comments, thoughts or suggestions that you have on football related policing matters by emailing contact@fulhamsupporterstrust.com or contact us. Please include IAG in the subject heading. We are there to give a voice to you and your concerns as well as to learn and share information.