Abdes Ouaddou speaking at Trust AGM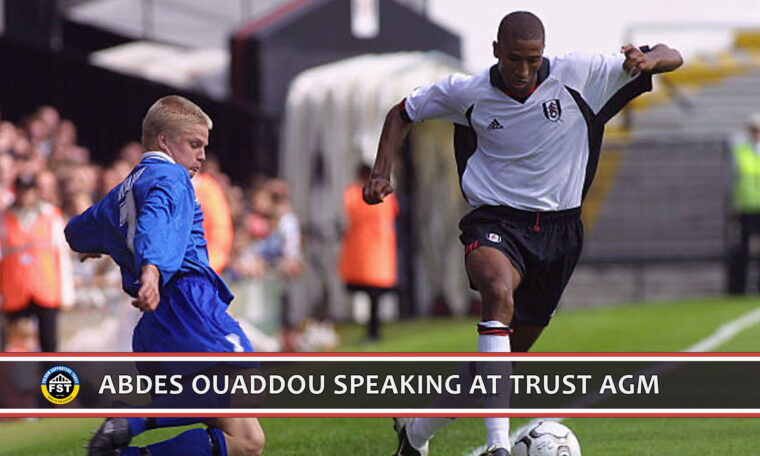 Former Fulham defender Abdes Ouaddou, who is our special guest at Thursday's Trust AGM, gave a powerful interview on his experiences in Qatar to the Times [subscription required] on Saturday.
Ouaddou, who counts his three years at Fulham as amongst the happiest in his career despite making only 36 first-team appearances, was excited by the opportunity of playing in Qatar when he signed for Lekhwiya in 2010, but the first problem was when that club forced him to sign for another domestic outfit, Qatar Sporting Club, the following year – despite Ouaddou having two years to run on his contract.
After what he describes a mediocre season with his new side, Ouaddou refused a mutual termination of his contract and suddenly things took a sinister turn. As he tells the Times, when he made it clear he would see out his contract unless Qatar SC paid compensation, Ouaddou's electricity was disconnected, his family were turfed out of their accomodation, his car was requisitioned and the club refused to pay his wages for six years.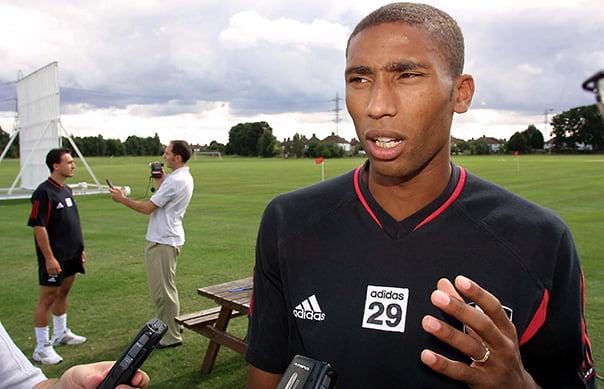 Ouaddou says:
"When you cut off a man's electricity, when you confiscate her car, so that he can no longer go to work, and when you stop paying his salary, it is because you want to destroy a human being. I believe that respect for work, respect for the contracts that you sign, is fundamentally a matter of respect for the dignity of man. It's a question of human rights. He who presides over a work contract, presides over a human relationship, and that applies the world over. Without those contractual relationships, we are left with a drift into anarchy. So when these people began to behave in this manner, that was something I could not tolerate."
He recognises he was fortunate to eventually be able to leave Qatar, unlike many of the migrant workers who still have very few rights in the country.
"If a top-level sportsman with no financial issues can be subjected to that kind of maltreatment, you can well imagine the tragedy that could befall the workers who built the stadiums for the World Cup – but only only time. We could also talk about the women who worked in the houses. These women, who came from Sri Lanka, the Philippines, India, experienced unspeakable things."
Abdes will discuss his experiences in Qatar, as well as time at Craven Cottage and his subsequent coaching career, which sees him work in Benin at present, with Trust members during our AGM on Thursday. This is a members only event, but it isn't too late to join the Trust.