Away Day Guide – Nottingham Forest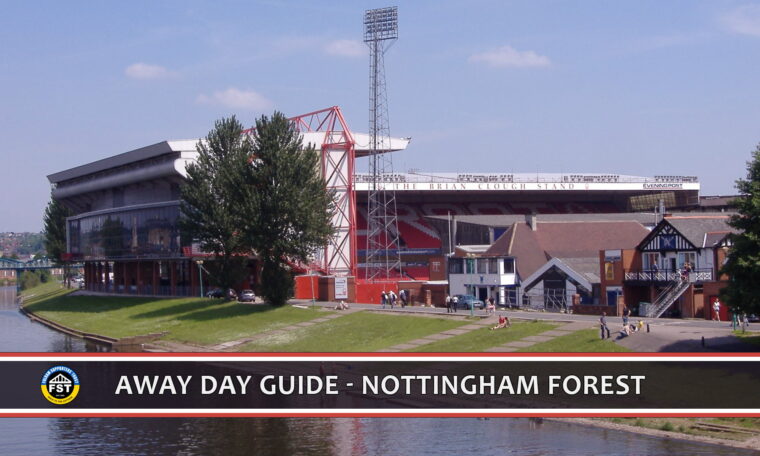 The whites are away in action this weekend, kicking off the weekend with a Friday night trip to the City ground and fellow-promoted side Nottingham Forest. Here's our guide for those making the trip.
TICKETING INFORMATION
There are limited tickets remaining for the trip to the City Ground. They are priced at £28 for adults, £23 for senior citizens aged over 65, £15 for supporters aged between 18 and 23 and £12 for under 18s. You can purchase tickets via the club's official website or by calling the Ticket Office on 0203 871 0810.
GETTING TO THE CITY GROUND
BY TRAIN
Nottingham Station is about a 20 minute walk from the ground.
BY CAR
Exit the M1 via Junction 24 and join the A453 towards Nottingham. Then follow then A52 East towards Grantham and head into Nottingham on the A6011. The ground will come into view by the River Trent. Fulham fans should be advised that there is very little parking in the vicinity of the City Ground.
A park and ride scheme is in operation on matchdays, which offers free parking a tram to Nottingham station (£2 on production of your match ticket). Other parking options include Meadow Lane, the home of Notts County, the Victoria Embankment (£5) – just a couple of minutes' walk away next to Trent Bridge current ground. The local Council's Eastcroft depot also doubles as a car park on a matchday.
BY COACH
The official club coaches will leave Craven Cottage and Motspur Park at 2pm. Seats are priced at £20 for adult season ticket holders and members and £15 for junior or senior citizens who are season ticket holders or members. Non season ticket holders and members will have to pay £25 for adults and £20 for juniors.
AWAY PUBS
All the pubs in the vicinity of the City Ground are designated as home fans only. The closest options for visiting fans are usually The Broken Wheelbarrow (Meadow Lane, Nottingham, NG2 3HJ), the supporters' club bar at Notts County's Meadow Lane ground, or the Nottingham Rowing Club (Middle of the Three, Trentside North, West Bridgford, NG2 5FA), which usually charges a nominal fee for entry. The Stratford Haven (2 Stratford Rd, West Bridgford, Nottingham NG2 6BA) has been a popular haunt for Fulham fans in the past, although it gets very busy on a matchday.
There are a number of good options in the city centre, including The Olde Trip To Jerusalem (Brewhouse Yard, 1, Nottingham NG1 6AD), The Castle (1 Castle Rd, Nottingham NG1 6AA), Salutation Inn (Hounds Gate, Nottingham NG1 7AA), The Round House (Royal Standard Place, Nottingham, NG1 6FS), The Canal House (48-52 Canal Street, Nottingham NG1 7EH) and The Vat and Fiddle (12 Queensbridge Road, Nottingham NG2 1NB).
Alcohol will be on offer inside the City Ground, including Amstel (£4.50), John Smith's (£4.20), Strongbow (£4), Heineken (£4), and Bulmer's (£4.20 Bottle).