Welcoming the Fulham Lillies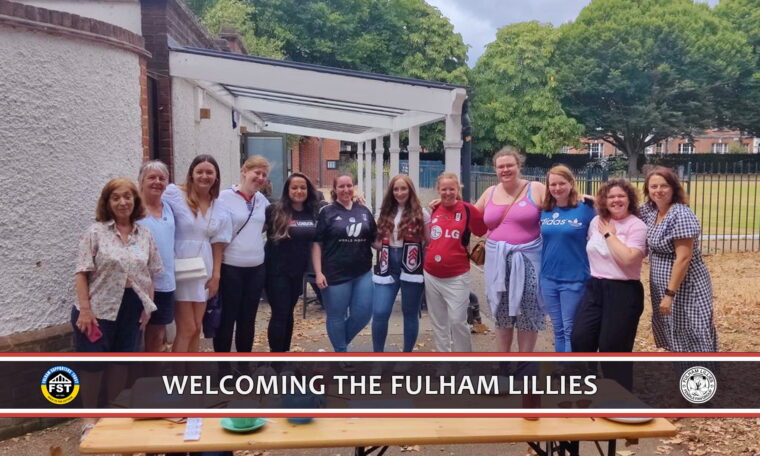 A new Fulham female-run supporters group has arrived for women of all ages who love our Club, aiming to give females a voice and encourage and promote a more diverse fanbase.
Springing up from work the Trust has been doing over the past twelve months around the understanding and goals for how to improve the female matchday experience, in July we saw the launch of the Fulham Lillies supporter group! The Trust's female board members have combined forces with an incredible group of female fans to create a space for female fans to connect and share their Fulham experiences (the good and the bad!). Having had their first meetup at the Villarreal friendly last week, look out for chances to meet up at both FFC men's and women's fixtures this season, plus find their social channels to become a member and hear more about what's planned. Search @fulhamlillies on Twitter, Instagram and a private group on Facebook.
Trust board member and one of the ten co-founders of Fulham Lillies, Sarah Keig said:
"We chose Fulham Lillies because for many years Fulham were known as the Lillywhites. The exact provenance of the nickname is hard to pinpoint, but historically Fulham played at various places along Lillie Road, which is why we chose to use that spelling for Lillies. The white lily represents rebirth and we see the Fulham Lillies as the start of a new chapter for female Fulham fans."