Ticketing cause for concern amongst fans.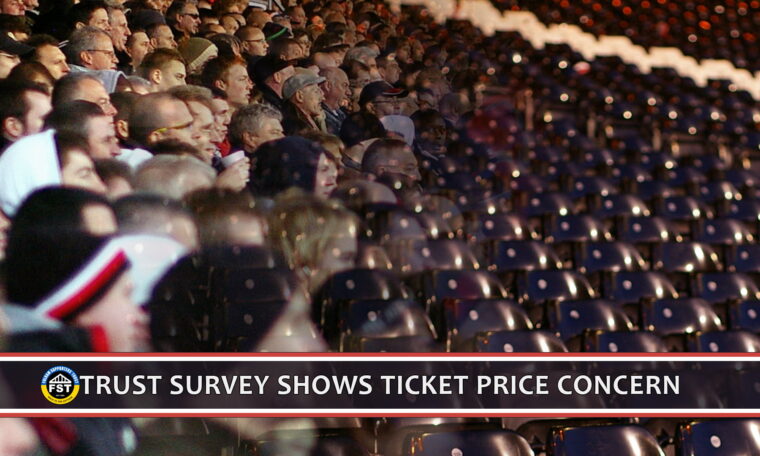 Trust board members Farrell Monk and Ian Clarke have been digesting the results from the recent Trust survey, where we asked all Fulham fans to let us know how the ticket pricing will impact their decision making for future games.
82% of Fulham fans taking part in the Trust's recent survey have said they are dissatisfied or very dissatisfied with the matchday ticket prices published by the Club.
More than 2,200 took part in the survey – the equivalent of 10% of Craven Cottage's capacity – a highly representative sample size. Those season ticket holders, members and other attendees of Fulham matches who completed the survey – with the biggest group being aged 22-39, the target age group for Fulham's marketing – were overwhelmingly upset with the cheapest adult behind the goal seats being priced at £65 for some fixtures.
While the club are reportedly comforted by the Liverpool game selling out, they should be concerned that 65% of non-season ticket holders say they will attend fewer fixtures than in previous years, and 1 in 4 say they will not attend at all. The risk clearly is that fans who have been there in less successful times feel priced out – especially when within 12 months Fulham will have their highest modern capacity to sell. Amongst season ticket holders, many told us that those prices would make it less likely to bring friends, family and others (and potential future season ticket holders) with them to watch than they have in previous years.
When asked to quantify a reasonable price for a high profile game (such as Chelsea) and a lower demand fixture (such as Wolves), the average of responses was £45 to £55, and £38 to £47 respectively. Fans who accept matchday prices should be higher than a pro-rata season ticket – which are as low as £24 behind the goal.
One of the key concerns is how far Fulham fans without season tickets, as opposed to one-off attendees, can be recognised with a relatively limited supply of matchday tickets. You told us that greater discount for members, a wider spread of prices within stands and price banding for those with more loyalty points should be considered – all of which are more significant still when Fulham will soon have 28,500 seats to sell.
The Trust will provide the detailed breakdown of the survey to Fulham in our regular meetings, and seek to persuade them to look at match day ticketing pricing for the future in a less short-term way – so that when we have our largest modern capacity, the Cottage will be filled with as many Fulham fans as possible. Including those for whom £65 to £100 is simply not affordable in these straitened times.