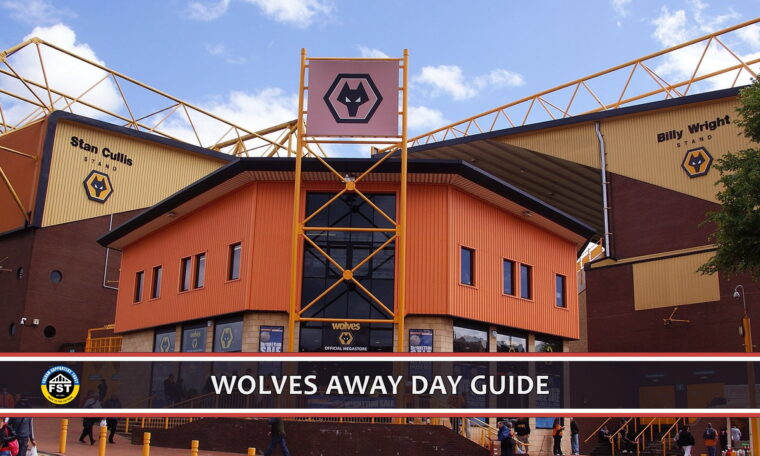 Have a read of our Wolves away day guide as we look forward to heading out on the road for the first time since our return to the Premier League.
WOLVERHAMPTON WANDERERS v FULHAM
Molineux
Saturday 13 August 2022, 3pm kick off
TICKETING INFORMATION
Fulham have been allocated a total of 3,014 tickets for our first away game of the Premier League season at Molineux. They go on sale to season ticket holders (two per person) from Monday 18 July at 10am and then to members from Wednesday 20 July at 10am (four per person). Any remaining tickets will be available to any fans with a previous booking history on Friday 22 July at 10am.
The tickets are priced at
£30 for adults
£29.50 for supporters aged over 65
£26.50 for supporters under 21
£17 for under 17s
£15 for under 12s.
Tickets are available via the Fulham website or by calling the ticket office on 0203 871 0810. Three loyalty points are available for this fixture.
GETTING TO MOLINEUX
By car
Exit the M6 at Junction 10 and join the A454 heading into Wolverhampton. At the traffic island that links with the right road, turn right. Before the second set of traffic lights, there will be signs indicating 'football parking' and Molineux will come into view on the right.
There are various parking options, including the Civic Hall car park just off the ring road near Molineux (priced at £5.50 for four hours parking), limited spaces at Molineux (£5), in the city centre or at the industrial estate near to Wolverhampton station in Kennedy Road. This car park is located about a ten minute walk away from the stadium.
By train
Wolverhampton Railway Station is around a 15 minute walk away from Molineux. From the main station entrance proceed straight on towards the city centre and as you reach the inner ring road turn right. Just follow the ring road as it continues in a circular pattern around to the left. Eventually you will see the Molineux on the right.
By coach
The Club's official coaches will leave Motspur Park and Craven Cottage at 9.30am. They are priced at £20 for adult season ticket holders and members and £15 for junior season ticket holders and members. The price rises by £10 for non-season ticket holders or members.
AWAY PUBS
Fulham fans should be advised that there's a dearth of away-friendly pubs within the vicinity of Molineux itself. The closest option – designated as a visitors' venue by the local police – is The Bluebrick (191 Broad Gauge Way, Wolverhampton, WV10 0BA) behind the Premier Inn hotel. The hotel has previously allowed Fulham fans to drink in their bar before matches.
Other pubs nearby require proof that patrons will be sitting in home sections and many pubs even in the centre of Wolverhampton are home fans only.
Alcohol is served within Molineux including Carling, Banks's, Kingstone Press and red and white wine. Wolves have also previously offered a food and alcohol drink offer for £6.50.
COMING NEXT
Check out the Colour Coded Fixture List for updates on forthcoming matches and details on any potential fixture moves for TV or other reasons.