Away Day Guide – Bournemouth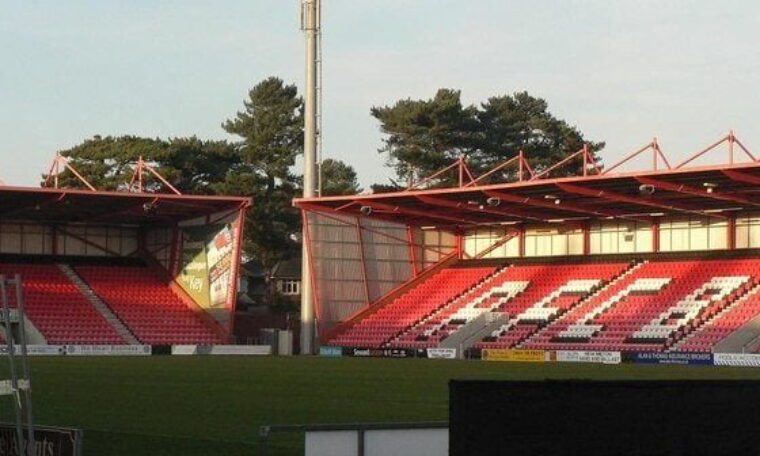 TICKETING INFORMATION
Fulham have been allocated 1,318 tickets for our reunion with Scott Parker, which go on sale in a loyalty structure from 10am on Thursday morning. The full details are as follows:
Thursday 7 April: Season ticket holders with 1,000 loyalty points
Friday 8 April: Season ticket holders with 900 loyalty points
Monday 11 April: Season ticket holders with 850 loyalty points
Tuesday 12 April: Season ticket holders with 800 loyalty points
Wednesday 13 April: Season ticket holders with 750 loyalty points
Thursday 14 April: Season ticket holders with 700 loyalty points
Friday 15 April: Season ticket holders with 600 loyalty points
Monday 18 April: Season ticket holders with 500 loyalty points
Tuesday 19 April: Season ticket holders with 400 loyalty points
Wednesday 20 April: Season ticket holders with 300 loyalty points
Thursday 21 April: Season ticket holders with 100 loyalty points
Friday 22 April: All season ticket holders and members.
The tickets are priced at £30 for adults, £17 for senior citizens, under 21s and full time students. Junior Fulham season ticket holders can pay £7 – but will need to bring their season tickets with them for checking at the turnstile. Students will have to provide photo ID. There are 22 restricted view seats and two severely restricted view seats sold at reduced prices.
GETTING TO THE VITALITY STADIUM
BY CAR
Take the A338 towards Bournemouth. Exit the A338 on the slip road signposted 'Kings Park/Football Traffic'. Take the second exit at the roundabout into King's Park Drive. The stadium and the entrance to the car park will be on your left. Anyone wishing to use the car park (£1 per car) should arrive by 1.30pm.
Harewood College on Harewood Avenue (ten minutes from the Vitality Stadium) offers free matchday parking as well as a swift exit onto the A338. Take a left out of the College entrance onto Harewood Avenue, another left onto Petersfield Road, left onto Holdenhurst Avenue and a final left into Castle Lane East (the A3060), which joins the A338.
BY TRAIN
Most fans will arrive into Bournemouth Central, which is about half an hour away from the Vitality Stadium on foot. You can catch a further train to Pokesdown (which is served by trains from London Waterloo) which is a fifteen minute walk from the ground, or take a taxi (£7-8). If you opt to walk from Pokesdown, you will need to turn right onto Christchurch Road before turning right into Gloucester Road after about 400 metres. The stadium at the bottom of the road.
BY COACH
Official club coaches will leave Motspur Park and Craven Cottage at 11am. They are priced at £17 for adult season ticket holders and members and £10 for juniors. Non-season ticket holders and members will be charged £22 for adults and £15 for juniors respectively.
AWAY PUBS
The best options for Fulham fans are located in Boscombe. The Mello Mello Bar (677 Christchurch Road, Boscombe, Bournemouth BH7 6AA) shows live sport on several big screens and The Bell Inn (915 Christchurch Rd, Pokesdown, Bournemouth BH7 6AX) – directly opposite Pokesdown Station – is also away-fan friendly with the option to watch the early or late kick offs. Bournemouth town centre has plenty of places to drink, but Fulham fans may be asked to cover up colours, and it is around three miles from the ground.
Alcohol is available at the stadium itself with John Smith's or Foster's (£3.50) the main choices.