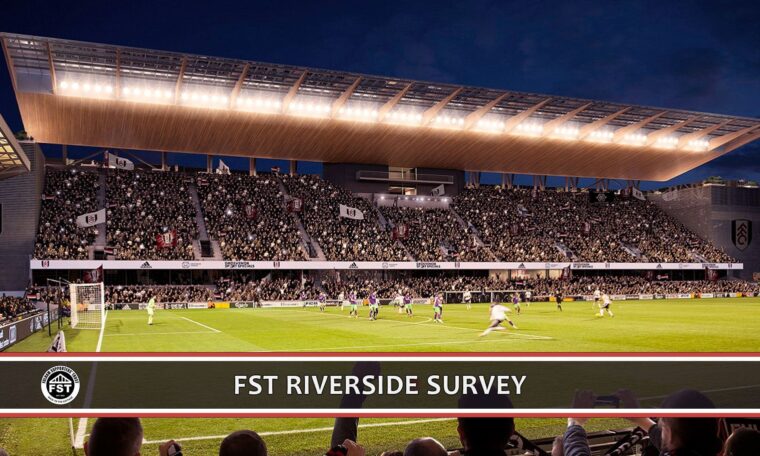 As we look forward to the opening of the new Riverside Stand next season, we know from our regular discussions with the Club that they have begun planning for the return of displaced season ticket holders from the Putney and Hammersmith ends.
It is clear that this will be a difficult process and we will work with the Club to try to help them find the best way forward, whilst recognising that there is unlikely to be a perfect solution.
We would very much like to understand the priorities of displaced Riversiders and have put together a short survey which we would be grateful if you could complete by Monday 7th February by clicking the button below.

Although this is most relevant to returning Riversiders, if you are considering moving from another part of the ground we would also like to hear your views. Note that this is primarily about allocation of seats rather than facilities available in the stand.
Please do pass this on to any Riversiders you may know. Thank you.