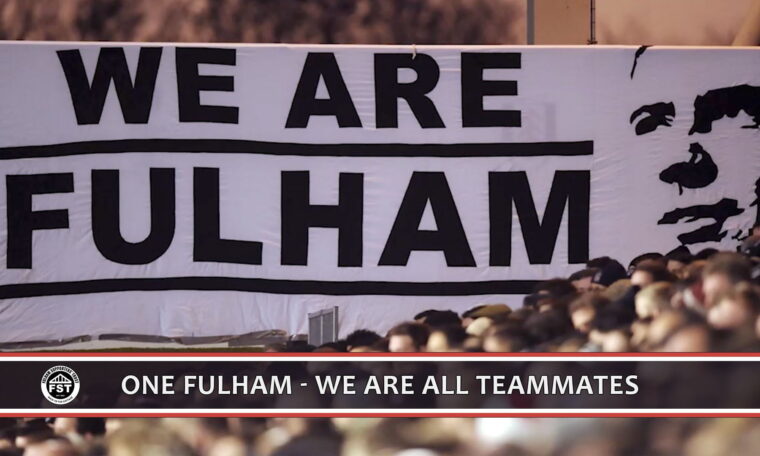 We are all teammates
Life, like football, has its highs and lows. The last couple of years have been tough for all of us, and despite the festivities there is not much good news around at the minute.
At the Fulham Supporters' Trust we know that these things have an impact on Fulham fans. Our last fan survey showed that many of you experienced lows in recent times and those were exacerbated by not being able to attend games and watch the club we all love.
The Fulham fanbase has always been special. And given the latest headline we thought it was a good time for us to come together and remind one another that we are all on the same team, that we are all One Fulham.
The Club has backed us, and Tom Cairney, Tim Ream, Joe Bryan and Dennis Odoi have all provided content that will play a role in the campaign. EFL partners MIND have also stepped up.
So, if you need someone to talk to, whether that's about Fulham or anything else, we want you to know that the Fulham family is here to help.
You can support us by publicising the campaign on your social media feeds along with #OneFulhamTeammate. By doing so, you will be signalling to fellow fans you are there to support them if they need someone to talk to.
Any Fulham fan needing expert support can reach out to our friends at MIND via 0300 123 3393 or info@mind.org.uk. Alternatively, members of the Fulham Supporters' Trust Board are available via contact@fulhamsupporterstrust.com or on Twitter @FulhamSuppTrust.
So, if you are feeling down, do not keep it to yourself.
Share it with your teammates who want to help.
We are your team.

We are One Fulham.