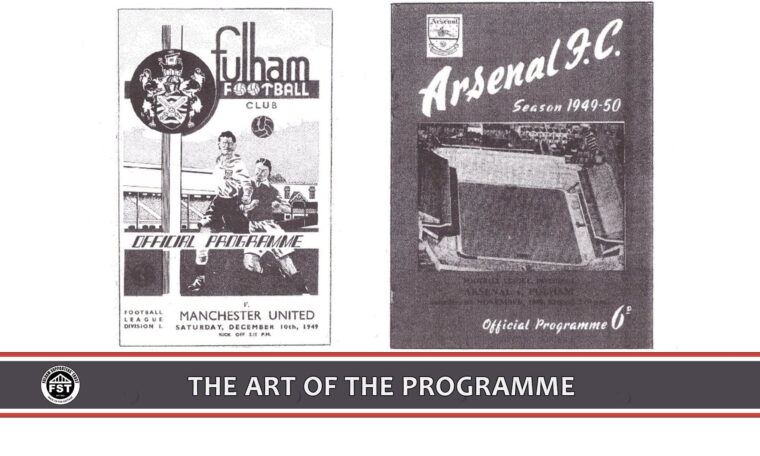 Beauty is in the eye of the beholder. I am getting on a bit, my partner uses the term 'old', so I am not and possibly never have been very beautiful.
But one of the advantages of old age is my programme collection, which is both extensive (over 4000 programmes), but contains a mixture of old and young but most importantly of all, are largely beautiful, to my eye.
Programmes, especially pre digital printing, are wonderful representations of our and other football clubs, not least the covers and the advertisements which conjure up, admittedly through rose-coloured spectacles, an image of what football and its surrounding culture must have been like.
My oldest Fulham programme is a league game against Burnley in 1912. The programme cover, or more accurately first page where there is a sort of editorial, bemoans the lack of attendance, need to sell players (to Chelsea) etc, but then includes the following wonderful sentence:
'The play of Fulham this season has been infinitely superior to the play of Chelsea'
The same programme cover says that Fulham play in 'black knickers and white shirts'.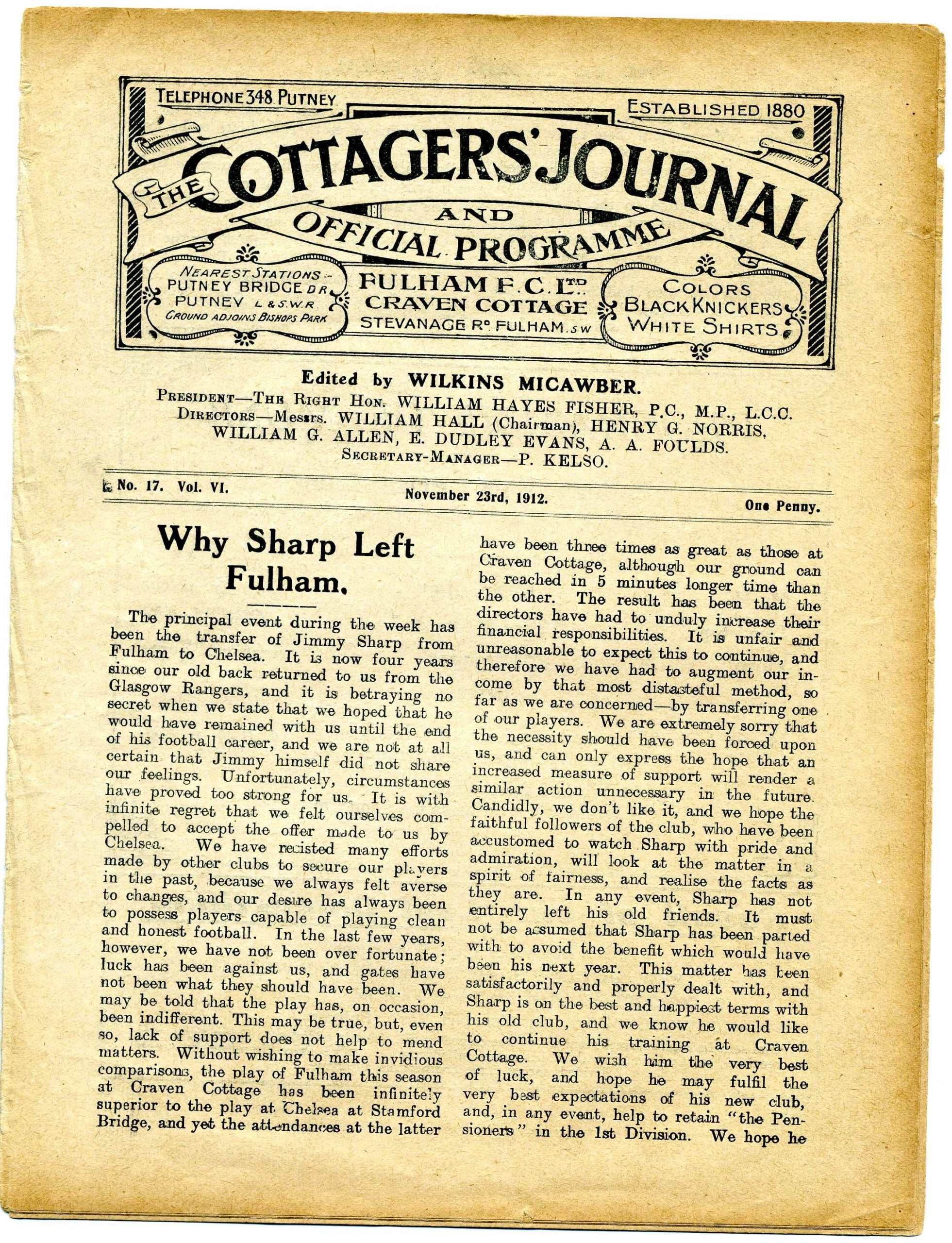 The next programme I illustrate is now called the 'Cottage Journal' and the front page carries an advertisement for Venables Balsam – cures all coughs for 6 1/2d per bottle (or about 2p in current money). I trust you can now begin to see how such programmes convey the essence of the era.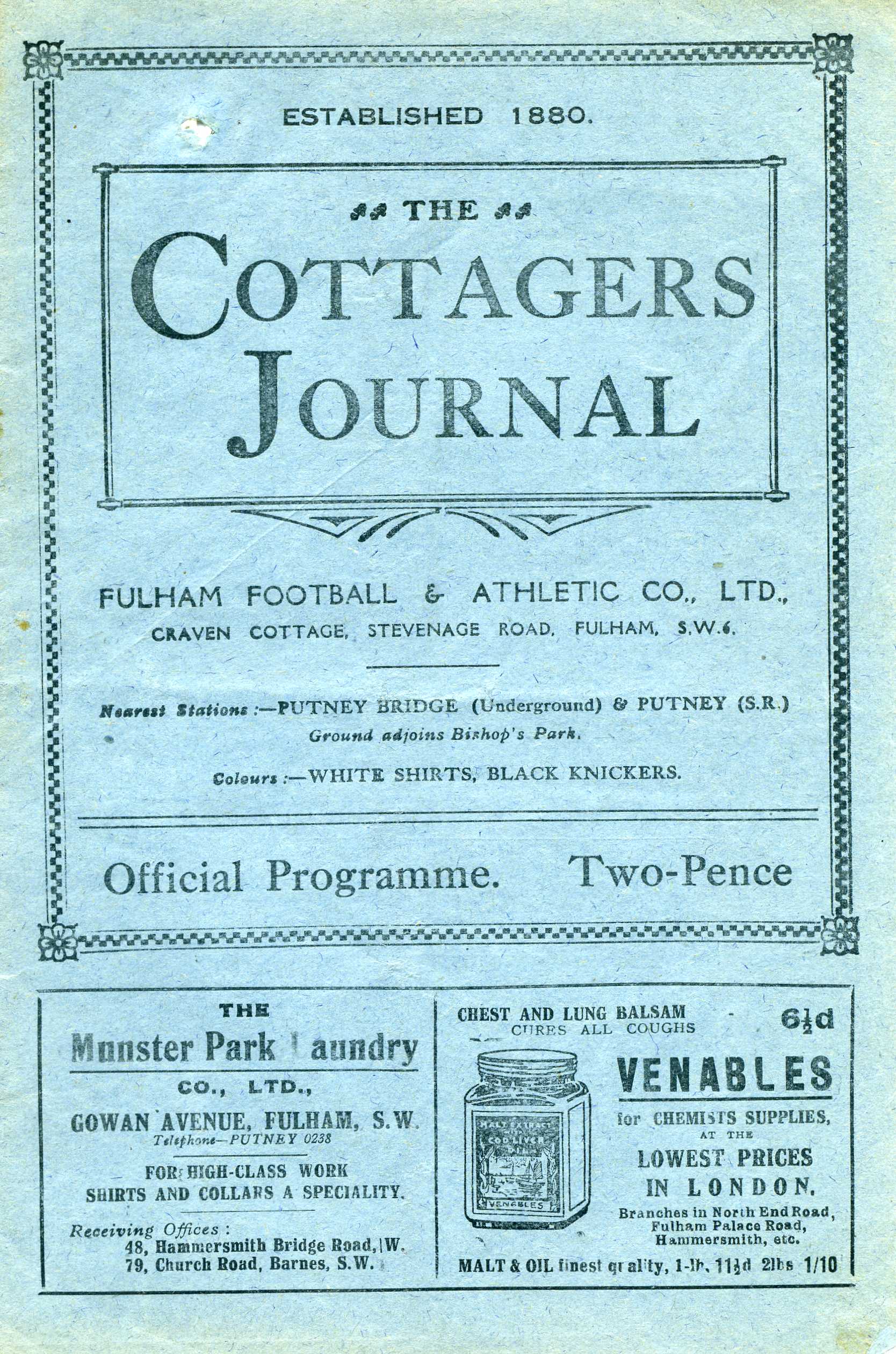 My space is limited so I will just briefly comment on the next 4 covers. In my view the most beautiful Fulham cover of all is illustrated in a 1949 game against Manchester United, alongside a great Arsenal (v Fulham) cover from the same season, and away programmes from games at QPR and Southampton in the preceding season – are they not all beautiful?!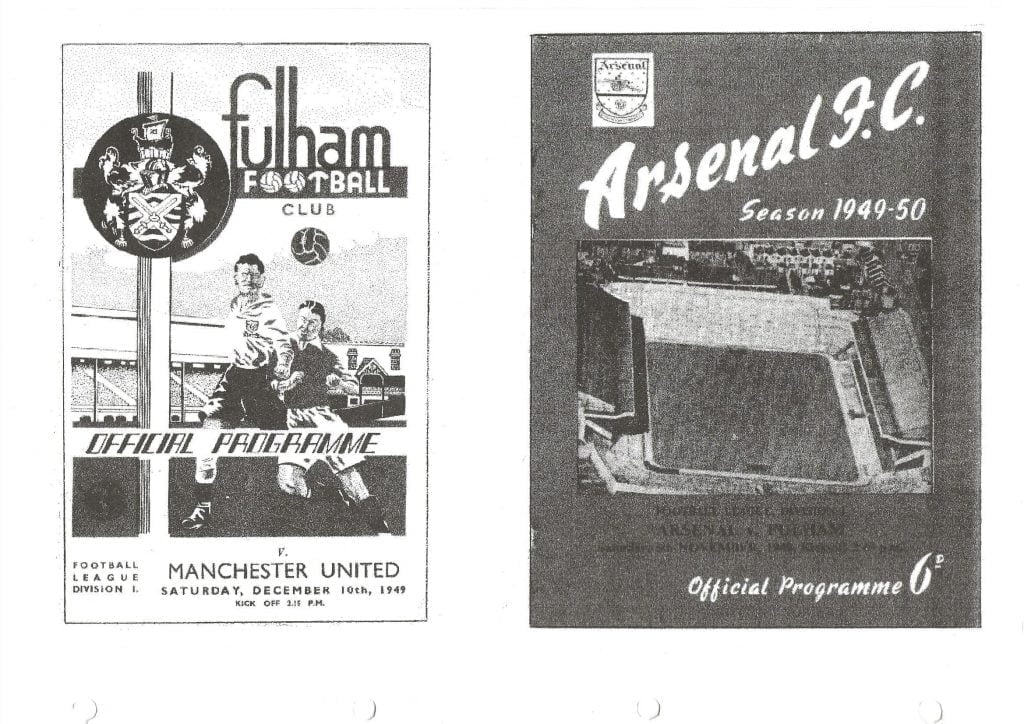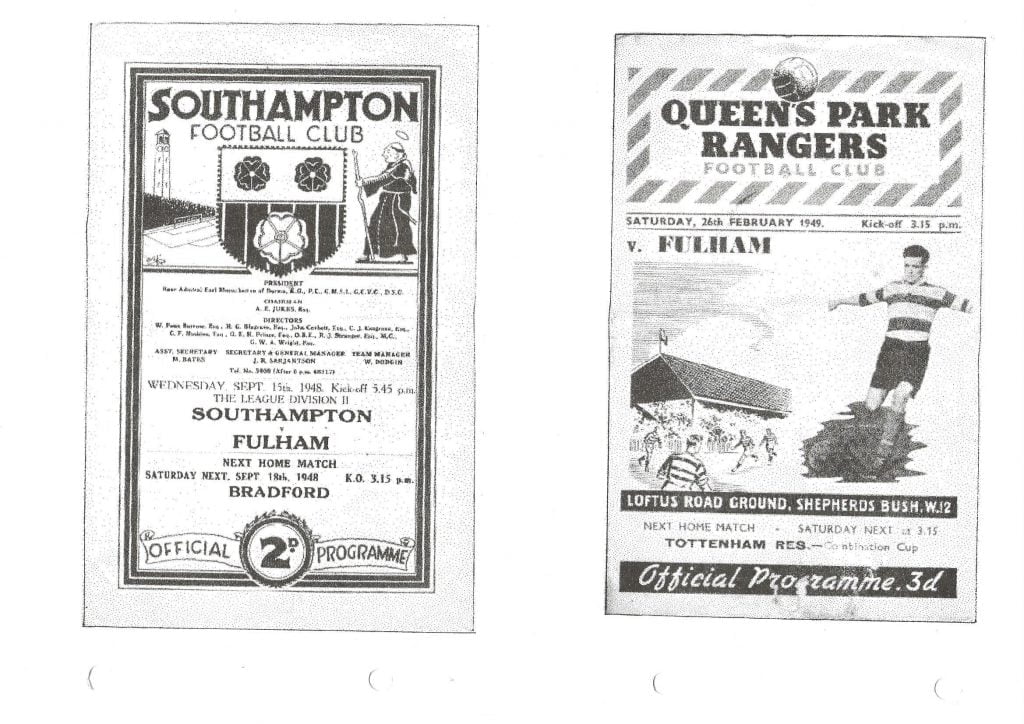 To finish with I am sometimes asked what the most iconic programmes in my collection are, and I illustrate my top 3. Firstly my first ever football game which saw the so-called mighty Chelsea toppled by Crewe in the FA Cup third round – I hate to say it, but the simplicity of that classic Chelsea programme cover does stand out. After the result of that match you can see why I became a Fulham fanatic, so it is indeed a special programme.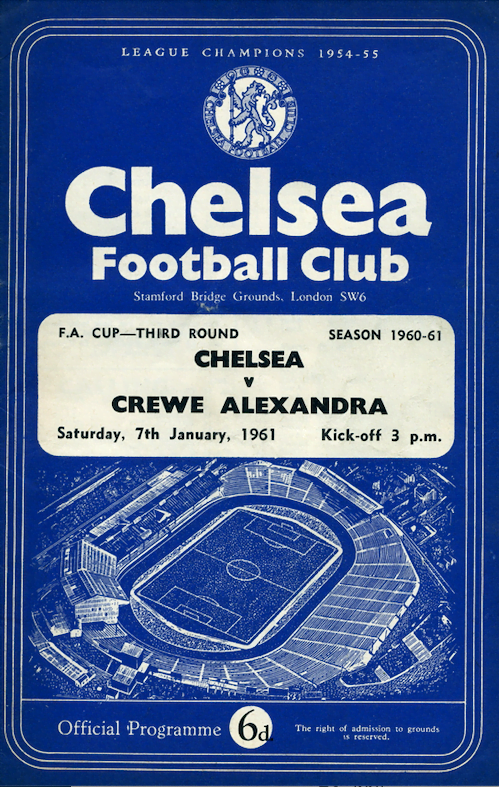 Secondly the World Cup Final in 1966 – my friend and I bought a package that gave us 2 tickets for all matches leading to the final, but only one ticket to the final. As ever, I lost the toss, and he went, but I have the programme and the ticket.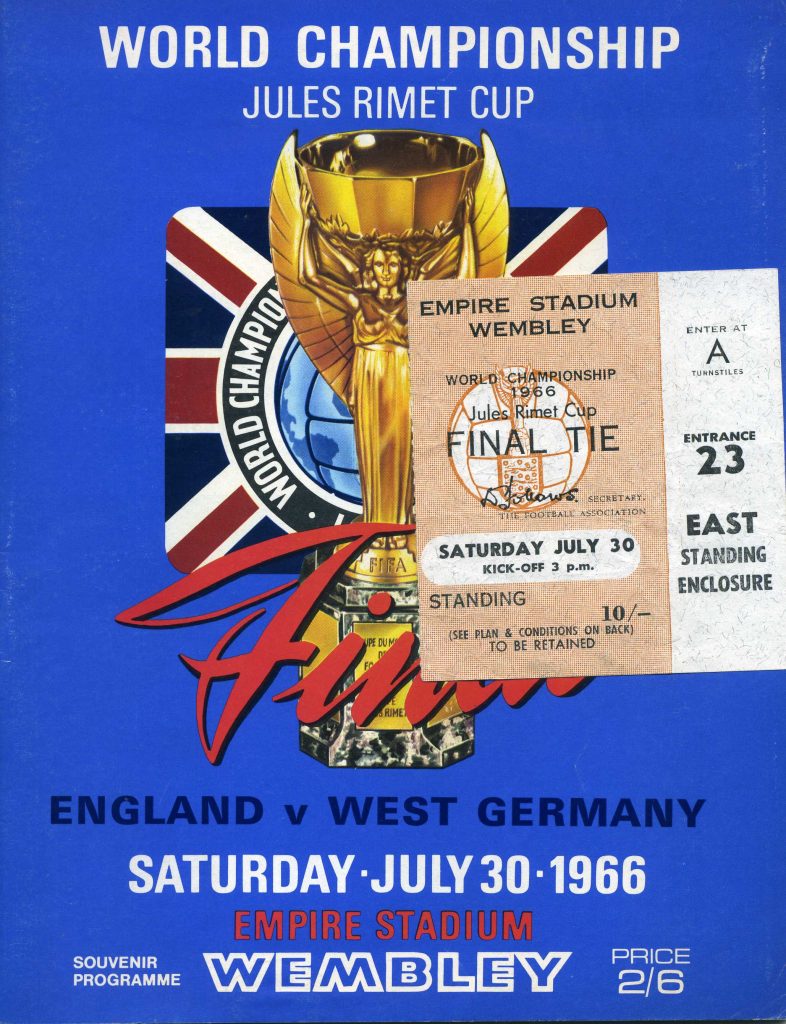 Finally, and to finish where I started, as it is a beautiful cover unlike many modern programmes, there is the Europa Cup final, which I pick over the FA Cup Final, just because my son was with me at the game. That was not only a beautiful programme cover, but also a wonderful occasion – I just blank the last 90 seconds from my memory.

Long may paper programmes, and programme collecting. continue even as we are swamped by not very beautiful online substitutes.