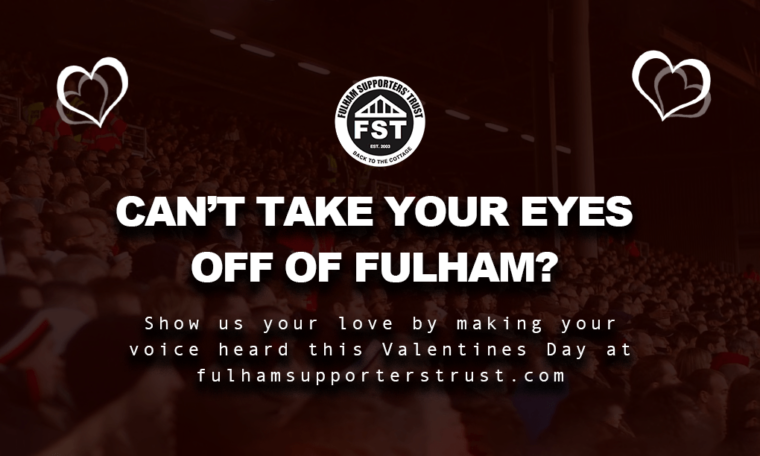 It's Valentine's Day. The last year has shown how important fans are. Show your love for Fulham by investing 10 mins to make our Club better and ensure our fans are heard. Encourage your friends and family to take part to ensure we capture as many Fulham fans as possible.

All those taking part will be able to be entered into a ballot to win a signed shirt!

Have YOUR say on:
Reduced Capacity Football
PPV
Gambling Sponsorship
Mental Health
Riverside Stand
Safe Standing
Click below to enter …
THANK YOU!