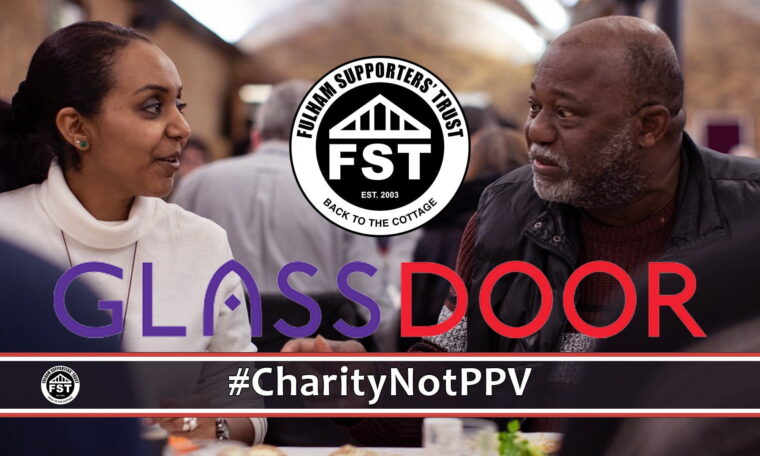 You will be aware of the controversy surrounding the Premier League's decision to televise behind closed doors games which have not been selected by Sky, BT or Amazon as pay per view events with an additional cost of £14.95 on top of the subscriptions to three broadcasters if you want to see the games you would normally go to as a season ticket holder.
A recent article for the Trust website can be found here.
As part of the Football Supporters Association, and alongside Trusts and fan groups from other Premier League clubs, we are lobbying the League, clubs and broadcasters for a different approach when the PPV deal is up for review at the end of October.
In the meantime, a number of fans' organisations across the country have taken a position of encouraging their members and wider fanbases who are not in favour of paying more to the broadcasters, and who are able to do so, to donate the equivalent of the £14.95 to local foodbanks or charities – opting for #charitynotPPV. Amongst those, Chelsea Trust is linking up with the Hammersmith and Fulham foodbank, and we have established a partnership with the local Glass Door charity which supports those experiencing homelessness in the Fulham area.
Glass Door offer life saving emergency shelter to those in need during the coldest months of the year, and life changing support to help people find jobs, permanent accomodation and routes out of homelessness. Their services will be busier than ever this winter, as more people feel the impact of the ongoing pandemic. As a result of making their shelter services COVID-compliant, their costs have also skyrocketed.
The price being charged by broadcasters for our next two PPV fixtures versus Palace and West Brom of £29.90 is the equivalent of providing somebody experiencing homelessness in Fulham with their own bed in a single occupancy room, alongside breakfast, lunch and dinner.
If you think the PPV is a charge too far from the Premier League broadcasters, but are able to afford to instead make a charitable donation alongside fans from clubs up and down the country, then please do consider donating to Glass Door who do such good work in the Fulham area using the FST fundraising page.
You can find more about Glass Door's work on their web site.