Solidarity with Wigan Athletic fans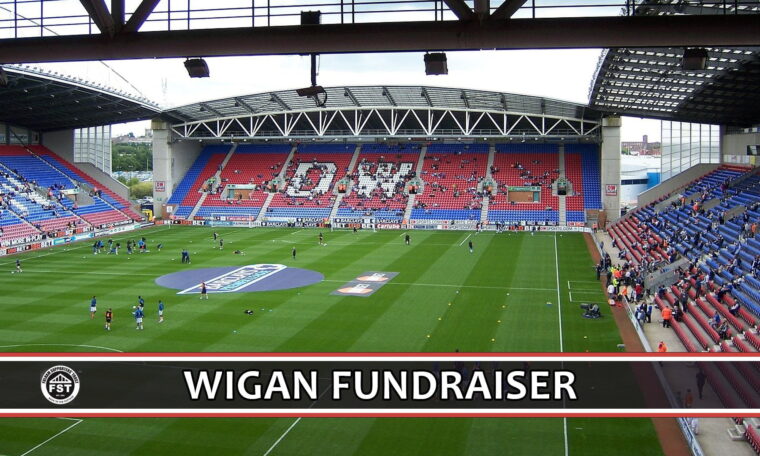 Trust board member Dan Crawford offers these thoughts on the current situation at Wigan and encourages all Fulham supporters who can to make a donation to the Wigan Athletic Supporters' Club Fundraiser.
I became involved in the supporters' movement in the early 2000s when it became clear that Fulham's historic home, Craven Cottage, was under threat. I volunteered with the Back to the Cottage campaign that persuaded Mohamed Al-Fayed to scrap his plans to play elsewhere and have been a member of the Fulham Supporters' Trust ever since.
The fans' movement is important in helping to reset the course of modern football. Our clubs are the heart of our communities, delivering far more than just matches as we have seen with the exemplary work of so many football related schemes during the coronavirus pandemic. We'd all be at a loss if our club went under, which is why Bury's shocking demise and the alarming descent of Wigan Athletic into administration last week resonated with so many fans up and down the country.
Much of Fulham's recent history has been tied up with the Latics. We were promoted from the Third Division together when Micky Adams somehow sparked a miracle on a shoestring and, somewhat unbelievably, were playing Premier League football against each other a decade later. Two former Wigan players, Jimmy Bullard and Hugo Rodallega, made significant contributions in a Fulham shirt and I've got some great memories from our away trips up there. Just a couple of weeks ago I was lamenting the loss of a great final day at the DW Stadium behind closed doors. That seems trivial now.
Wigan's case is the latest example that regulatory reform in English football is long overdue. Questions have to be asked about how Wigan, once the textbook example of the local benefactor model under Dave Whelan, were sold to a Hong Kong based company eighteen months ago for £15m and then sold again in June at a profit to an apparent new owner, who promptly decided to stop funding the club. How the EFL applied its fit and proper persons' test and approved these two sales should come under scrutiny.
Administration, a points penalty and potential relegation are now in Wigan's immediate future. The collapse of the football club could prove devastating for the town and Wigan's Supporters Club have set up a Crowfunder to keep their club alive. I've contributed to countless phoenix funds and crisis club appeals over the years – and it is true that every penny makes a difference.
I'd urge all Fulham fans, if they can, to make a donation to the Wigan fund here.