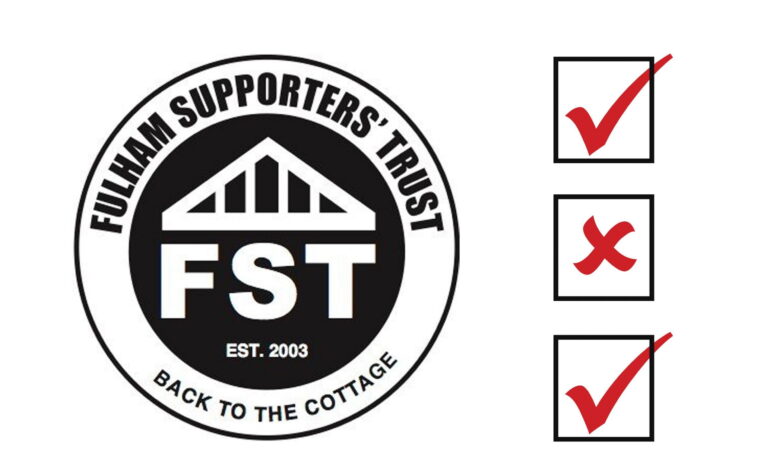 Last year the Fulham Supporters' Trust conducted our first annual fan survey, seeking your views on the off the pitch issues at the forefront of Fulham fans' minds. The survey was a huge success, with almost 2,300 supporters taking part, and helped us to shape our ongoing conversations with the Club and other organisations.
Today we are launching the Fulham Supporters' Trust Fan Survey 2020.
We would be delighted if all our members could take just 10 minutes to complete the survey by clicking the link. Please also spread the word to as many of your fellow Fulham supporters as possible.
The survey will be open from 9am on Wednesday 26th February until 9am on Wednesday 4th March.
We will be distributing leaflets before the match against Preston on Saturday to advertise to those who don't tend to particpate in social media channels. If you can spare some time to help with this task we'd be extremely grateful. Please find us outside the Hammersmith End turnstiles from 1:30pm on Saturday.