Season's Greetings from the FST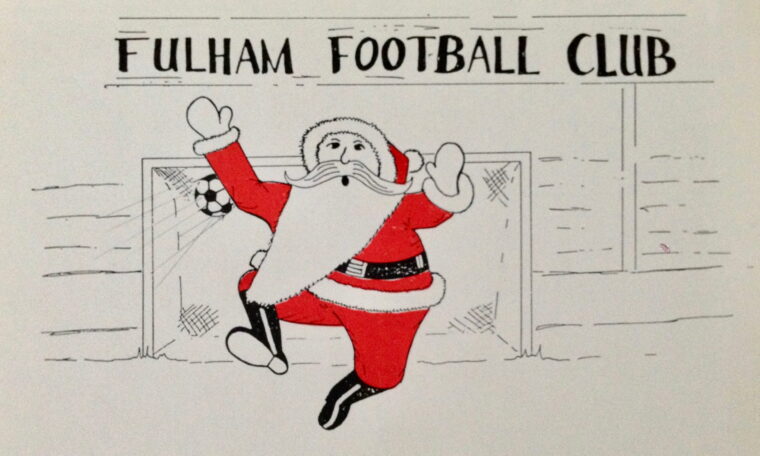 This year can certainly be described as one of change for our club, with a change of manager ultimately unable to avert a change of division and now a very noticeable change to the Craven Cottage landscape as the new 'Fulham Pier' Riverside Stand development is in full swing.
Relegation in May was a far cry from the euphoria of Wembley 12 months earlier and summed up very well the extreme highs and lows of being a Fulham fan.  Amidst all this, your Trust has aimed to be a steadying influence and to represent all that is good about our club and our supporters, ensuring Fulham is accessible and welcoming to all.  We have done this through our regular meetings with the Club, the police and the football authorities and we will shortly take up a position on the local council's Safety Advisory Group.
Early in the year we put in a lot of work giving the Club a supporter's view of the arrangements for relocating Riversiders during the building project. This was never going to be easy but we do feel that disruption has been kept to an inevitable minimum.  After so many false starts over the years it's great to finally see activity by the Thames, even if it means us all needing an extra layer of clothing during the winter months.
We also devoted a lot of time to our very successful Fan Survey, which was completed by over 2,300 Fulham supporters.  Thank you to everyone who participated in helping us gain a lot of useful data around the key topics of attendance at matches, safe standing and ticket pricing.  We used this information throughout the year, most notably to support the work we did to analyse Fulham's ticket prices in the context of other Premier League and Championship clubs.  We're pleased to say that this season ticket prices have been in line with the recommendations we made and also benefits we lobbied for such as a season ticket exchange and upgradable concession season tickets have been introduced.
Looking forward, we'll continue to keep an eye on the challenges of playing in a three sided ground.  We're aware of the concourse congestion issues and are investigating ways to alleviate these with the Club, always recognising that there is limited space in our historic old ground and the laws of physics can't be changed!
As we look forward to our Boxing Day game at Luton and remember the unbeaten run two years ago that drove us to promotion, let's hope the win against Leeds signals a change in recent form and promotion is once again on the cards in 2020.
The games come thick and fast now and we will doubtless be on TV a few more times so do make sure you're not caught out by fixture changes by using the colour coded fixture list on our web site, where you can also read all the latest FST news.
Thank you for supporting your volunteer board during 2019 and please do encourage your Fulham supporting friends to join us too in 2020 to help make our collective voice even louder.
We wish you all a very Merry Christmas.
COYW
Tom, Ian, Gerry, Owen, Jerry, Sue, Dan, Hayley, Chris, Farrell
FST Board