Premier League Supporters' Meeting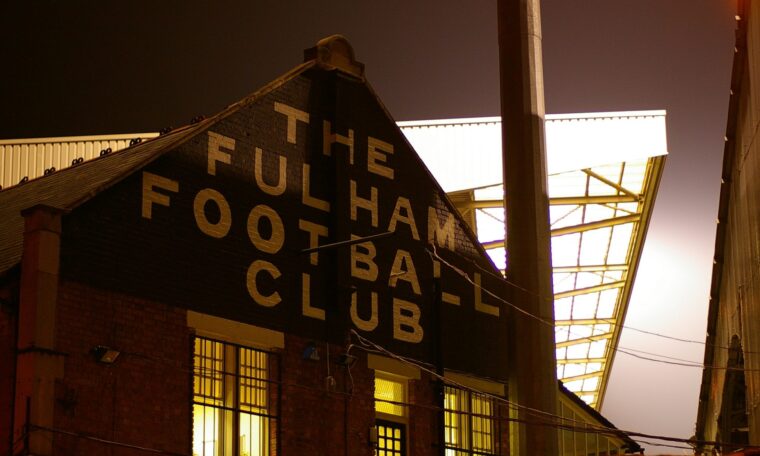 The Fulham Supporters' Trust attends many monthly meetings on behalf of supporters in addition to the structured dialogue meeting with the Club. One example is the Premier League Supporters' meeting. Gerry Pimm provides this update from the most recent event.
Gerry Pimm (Secretary)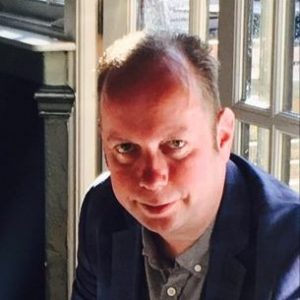 On 21st March I attended a Premier League structured dialogue meeting on behalf of the Fulham Supporters' Trust.
These meetings, which happen twice a year, bring together Trusts or equivalent groups for each club with Premier League (PL) executives, under the auspices of the newly merged Supporters Direct and Football Supporters Federation – known for now under its legal name, The Unified Football Supporters Organisation (TUFSO), pending a new brand currently being developed.
Each Supporters' Trust – or equivalent – has a representative attending along with TUFSO officials. The meeting was chaired by Bill Bush of the Premier League and supported by Tommy Guthrie who of course is well known to us Fulham supporters. The interim CEO – Richard Masters – attended for the second half of the meeting. Whilst it was undoubtedly our last meeting for a while given our impending relegation, the meeting raised various points and insights that should still interest our supporters.
VAR
VAR will clearly pose a challenge regarding simultaneous kick-off times, with matches finishing at different times depending on how much the system is used in each game. The Premier League is determined that VAR should only be used for clear-cut decisions and not every slight potential mistake. They want the 'supporter in the stand' to know the decision before – or at the very least at the same time as – the punters at home. There will be technological challenges to overcome. Championship Clubs in the promotion mix are in talks where they will need to upgrade facilities to support VAR. TUFSO and the PL will arrange a session for the fans to discuss the impact of VAR and its application with Mike Riley and Professional Game Match Officials Limited (PGMOL).
BREXIT
Transfers in the 'post-Brexit' world will likely mean only the 'cream of the crop' coming over from Europe, which would clearly benefit the 'bigger' clubs. The Premier League is not a fan of quotas and does not believe that there is evidence that quotas work.
STRUCTURED DIALOGUE
Guidance from the Premier League and the fans will be sent to clubs on how best to engage with fans representatives. We are lucky in that we have a formal relationship with Fulham that enables us to meet senior officials on a monthly basis. Some representatives shared their frustrations in not being able to engage with senior club officials. The PL will not mandate this but is happy to advise clubs where they are informed the relationships may not be working as effectively as they could. A central portal will allow minutes to be shared with supporters representatives across the spectrum.
STANDING
The Department for Culture, Media and Sport (DCMS) has commissioned a review which is now broadly complete, though the PL has yet to have sight of the report. It is likely that Clubs will be required to gather standardised data and to record that in a uniformed manner over a period of time. The DCMS report is unlikely to be published until after the Hillsborough verdicts.
Thoughts on 'non standing seats' at away games were shared. Fulham, in conjunction with the Trust, introduced this concept mid-way through this season. Despite some teething issues we feel it has worked in the main. Brighton and Cardiff were cited as having very good, albeit different models.
SUPPORTER BEHAVIOUR
The PL were clear that are differences between incidents such as the fan attacking Jack Grealish (Birmingham v Villa) and over-exuberance of fans on the pitch after a goal.  A sense of perspective needs to be kept whilst stewarding does need to be tightened up.  The PL does not want to penalise clubs in a draconian way and would likely only look to punish if there was a clear dereliction of duties.  Away stewarding might help to keep some sense of control to minimise incidents.  
CONCESSIONARY PRICES
Analysis had been undertaken to show how many different concessions there are at away games (after the £30 adult fee) and a call for more consistency across the spectrum. The PL feel they cannot interfere with clubs' pricing structure but suggested representatives speak to their head of ticketing about the issues.
TRAVEL INITIATIVES
There has been years of discussions with the rail industry without much progress but recent discussions have been more encouraging. Potential initiatives could include:
advanced ticket savings remaining valid after a kick off time is moved
a railcard scheme offering a loyalty element
a fan behaviour charter
timetables amended for trains to be available after the final whistle of an evening game.
It should be noted that these are seen as slow burners so progress not likely imminently.
KICK IT OUT
On its 25th anniversary, each club should take responsibility for integrating their own campaigns. TUFSO reiterated the importance of maintaining a balance between protected characteristics. The PL agree, noting the overarching 'This is Everyone's Game' campaign.
OTHER
It was noted that there is a continuing pattern of kick off times being moved at short notice, sometimes with just two weeks' notice.
The PL was asked how they approach decision making about paying respects towards terrorist incidents. The PL stated it is difficult to have fixed rules but is often based on links to the sport/PL (e.g. the French attacks happened in a football stadium where PL players were playing).