Police Liaison – January Meeting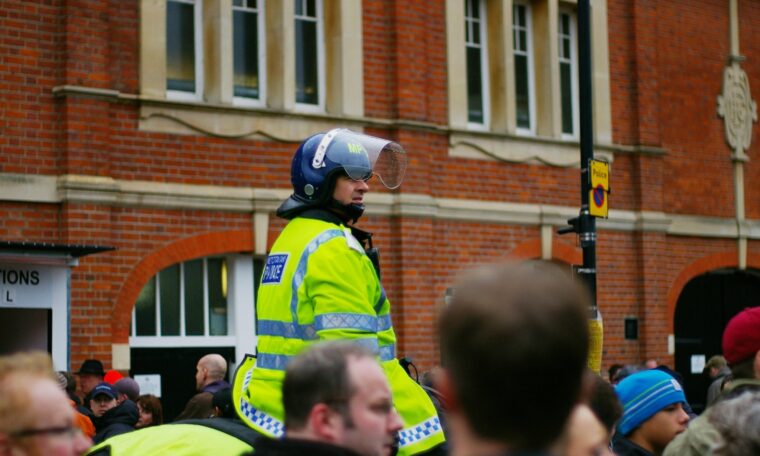 The Fulham Supporters' Trust has a place on the Metropolitan Police Football Unit Independent Advisory Group (IAG), which last convened on 18th January. The following are our notes of the meeting.
This was the third meeting of the IAG set up to allow volunteers from every football club in the 32 London Boroughs to offer independent advice, which may help the police to provide a better service in their communities.
It acts as a forum where the independent advisors can together act as a 'critical friend' to the Police Force and offer advice on development and review of policy, procedure and practices identified by both partners. They are not party political and draw on a wide range of volunteers with a variety of perspectives. The first two meetings were largely administrative, and this most recent one was more in-depth and informative. Sue Couch represented the Fulham Supporters' Trust. The agenda included:
a detailed presentation on how matches are categorised and scheduled.
information sharing between police and clubs
scope of the police remit at games
the roles of police compared to those of stewards.
Football matches are categorised using a computerised scoring system which takes into account the following and more:
type of game played e.g. local derby
recent incidents of disorder
the judgement of the Match Commander.
Depending on the level of risk, up to 400 officers can be used for a single match. We were strongly advised that matches in London are not over-resourced.
The Central Policing Unit links in with the Borough Forces. Contrary to a common belief, the home club does not pay for all the police on duty, only for those on the 'footprint' of the club, generally inside the ground itself. The rest are paid for by public funds.
'Intell' comes from information from various sources that is put into the system and evaluated. With regard to kick-off times, which as we know are frequently changed to suit TV schedules, the Police can object, but they do not make decisions around this or any other aspects of managing the match in terms of numbers of away fans, etc. On the other hand, the Local Authority Special Advisory Groups are very involved and can reduce the away support quantity if they think it necessary.
Incidents and arrests are counted as being football-related if they occur 24 hours either side of kick off, and can be away from the actual match location. If the incident has a tribal element it will be considered football-related. For example, this would apply if Newcastle fans return from a London match and fight with Sunderland fans. The nature of any offence is decided by legislation in the Football Supporters' Act.
Most arrests are for possession of drugs.
We discussed information-sharing between police and football clubs. The police have a duty to report any relevant contact, such as arrest of a fan, back to the club, and then it is the Club's decision what action, if any, should be taken.
Football banning orders are regarded as a preventative measure – not a punishment. There are new initiatives and types of banning order and young people who have been served with these might these days be referred to Youth Diversion and Youth Intervention Groups – which are important to prevent young supporters becoming risk supporters/gang members. This could involve taking part in shadowing stewards at games, to see things from the other side, and other interventional steps.
Please do share any comments, thoughts or suggestions that you have that would be suitable for taking forward to the IAG by contacting us or emailing fulhamtrust@gmail.com Please include IAG in the subject heading.