Away Day Guide – Leicester City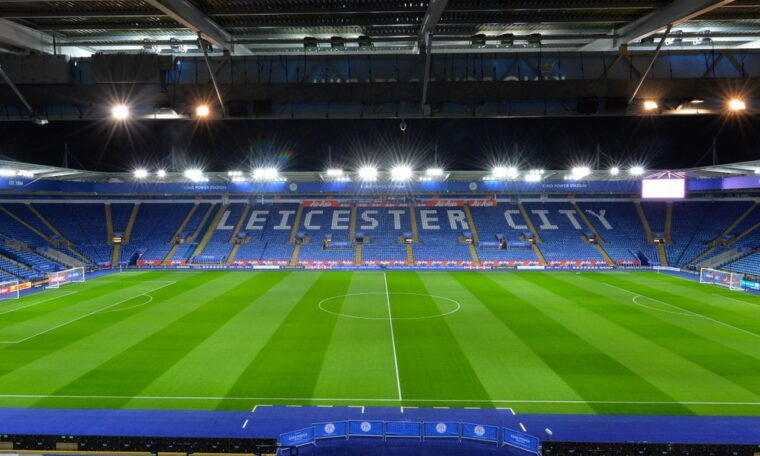 On Saturday 9th March Fulham travel to the King Power Stadium for Scott Parker's first away game in charge (3pm kick off). Here is the FST away day guide to Leicester City.
TICKETING INFORMATION
Fulham have sold all 1,200 tickets of their limited allocation for tomorrow's trip to the King Power Stadium and there will therefore be no away tickets on sale on the gate.
GETTING TO THE KING POWER STADIUM

BY CAR
Exit the M1 at Junction 21 and take the A5460 towards Leicester city centre until you go under a railway bridge. Continue for around 200 yards and turn right at the traffic lights into Upperton Road (sign posted Royal Infirmary) and then right again into Filbert Street for the stadium. Allow yourself a little extra time to get to the ground as traffic does tend to get quite congested near the stadium. Recently a number of 'Residents Only Parking' schemes have been implemented on streets off the A5460 Narborough Road and Upperton Road, so the closest street parking to the ground might result in a more than 20 minute walk to the King Power Stadium.
You can also park at Leicester Rugby Club (which costs £10) and is a ten minute walk from the stadium. There is an official car park in Filbert Street, but you will need to book in advance with Leicester City before 12pm today at a cost of £16 per car (tel: 0344 815 5000). There is also a Council-RUN Leicester Park & Ride scheme, which runs from Enderby (LE19 2AB) near Junction 21 of the M1 (priced at £4 for a group of five people).
BY TRAIN
Leicester Railway Station is about one and a half miles from the King Power Stadium and is walkable within around 25-30 minutes. You can follow the signs from the station. Head out of the station entrance and cross the road before turning left and heading along a pathway that runs beside and looks down on the Waterloo Way ring road. Continue straight along this pathway for around half a mile and you will reach a small park on your right (Nelson Mandela Park). You will clearly see behind it Welford Road, the home of Leicester Tigers Rugby Club and diagonally beyond the ground you should be able to make out the steelwork above the top of the stands of the King Power Stadium. Either walk around the park on your right or walk through it and on reaching the main road on the other side, cross over at the pedestrian crossing and with the rugby ground immediately in front of you turn left. Walk past the rugby ground on your right and continue straight along this road, then taking a right turn into Almond Road. Pass the Counting House pub on your left and at the T-junction turn left into Aylestone Road. Take the next right into Raw Dykes Road and you will reach the King Power Stadium and away supporters entrances in front of you.
BY COACH
The club's official coaches will leave Motspur Park and Craven Cottage at 10.15am.
AWAY PUBS
The Counting House (40 Almond Road, Leicester, LE2 7LH) has become a popular haunt with away fans at the King Power Stadium in recent years. The pub welcomes away fans along with Leicester supporters and can be found off the Aylestone Road behind the Local Hero pub and next to the Morrison's supermarket.
Away fans are also welcome at Westcotes Constitutional Club (124 Wilberforce Road, Leicester, LE3 0DG), which is a family friendly venue that opens to non-members on match days, although sometimes they open late on Saturdays.
Supporters arriving by train will find a few drinking options in the city centre. The Hind (49 London Road, Leicester, LE2 0PD) is directly opposite the station and is a former hotel, now converted into a rather basic pub – run by Heineken – that also serves real ale. The Last Plantagenet (107 Granby Street, Leicester, LE1 6FD) is the nearest Wetherspoons option, offering the usual select of craft beers and real ales. The King's Head (36 King Street, Leicester, LE1 6RL) is a traditional pub with classical Georgian architecture that was named Leicester's CAMRA pub of the year in 2015/2016. The Ale Wagon (27 Rutland Street, Leicester, LE1 1RE) is a popular destination offering a number of regional craft beers. All of these pubs are within 20-25 minutes walk of the King Power Stadium.
Alternatively, there is alcohol available inside the ground, including Singha Lager (£4.95 pint), IPA Bitter (£4.75 pint), Guinness (£4.95 pint), Stowford Press Cider (£4.65 500ml bottle), Kopparberg Fruit Cider (£4.85 500ml bottle) and Wine (£4.95 miniature bottle).