Season's Greetings from the FST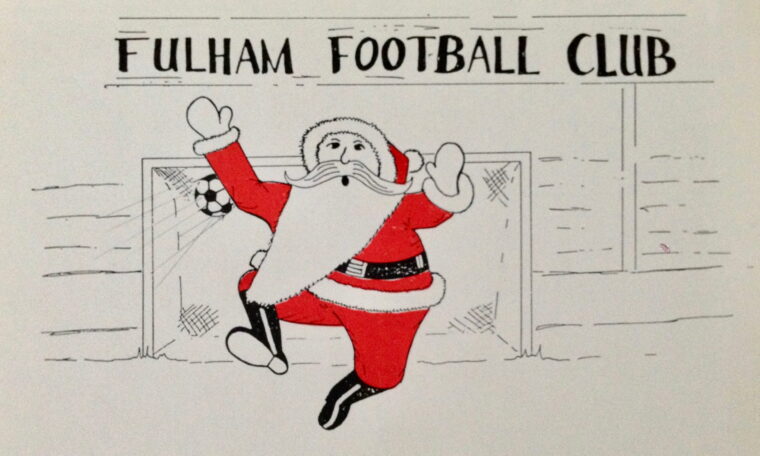 There have been many eventful years in the long history of Fulham Football Club, but 2018 will surely go down as one of the more remarkable. This time last year we were still reeling from a limp display at Sunderland which handed the Wearsiders their first home win in 12 months. Thoughts of a 23 match unbeaten run, heartbreak at Birmingham, a Denis Odoi header at the Cottage and glory for the FST inspired White Wall at Wembley were confined only to the wildest of dreams. And yet here we are 12 months on, in the Premier League with a new manager, a new squad and an unwanted league position. What a year.
While the football has played with all our emotions this year, the Fulham Supporters' Trust has continued to represent you off the field. We have had a very busy 2018 working on a range of issues that matter most to Fulham fans, talking all the time to Fulham CEO Alistair Mackintosh and his team through our structured dialogue to ensure your voice is heard.
In fact this year our relationship with the club won 'Best Club and Supporters Group Relationship' at the Football Business Awards. Whilst awards are nice, the key is that we are able to talk openly and frankly to Fulham. As we said at the time, we won't always agree with each other but the fact that the FST is able to discuss and influence the key issues is very important; and there certainly are some big issues at the moment.
After many false starts the plans for the new Riverside Stand are now progressing. Fulham fans have been promised a new stand so many times that we will all only truly believe it when we see it, but there are now positive signs and we will continue to monitor progress and engage with the club as the build moves forward. In particular we aim to make sure that Riverside season ticket holders are properly looked after during the two season project.
Ticket pricing has become a big talking point for everyone now that we are back in the Premier League. The Fulham Supporters' Trust has heard your concerns and we are putting the message across to the club strongly. We also continue to represent you on a range of other topics including merchandising, standing at away matches, policing, match day experience and a lot more besides. In particular we are proud to have worked with the club on a non-standing seat initiative for those unable to stand at away matches and to have supported the On The Ball campaign to provide free sanitary products in the ladies toilets at Craven Cottage.
Away from the meetings we have had held some entertaining and informative events for Trust members too, including an AGM attended by senior club staff and an unforgettable celebration of all things Fulham at the launch of David Lloyd's TOOFIF 30th Anniversary book. Look out for more of the same next year as well as a relaunch of the FST web site, which we are sure will give you a great user-friendly place to find all things Trust related.
As a volunteer Trust board we are very appreciative of your continued membership. Following elections in August we now have a strong team of 10 people from diverse backgrounds running the Trust for you and so we hope to achieve more and better things in the coming year. We are also excited that Alan Smith has agreed to become our Patron and look forward to working with him to grow the Trust in 2019. So as we celebrate a better outcome from a long trip to the north east than that of a year ago, please do encourage your friends and fellow Fulham supporters to join us to make our voice louder.
We wish you and the entire Fulham family a very Happy Christmas and a successful New Year.