In 2019, we are conducting the first of what we anticipate will be an annual fan survey – seeking your views on the off the pitch issues at the forefront of fans' minds and those we anticipate will be high on the agenda in the period ahead.
Between 13th and 20th March we collected supporters' views on a wide range of topics including ticket prices and safe standing. We are now analysing the information we collected and will publish our findings soon.
There is a lot of data to slice and dice. However as a start point we have looked at some of the raw data related to ticket pricing. You can read our statement on this here. Below you can read some early summary points while we delve deeper into the data
WHO ARE YOU?
The 2,300 responses were split 60/20/20 between season ticket holders, members and other fans.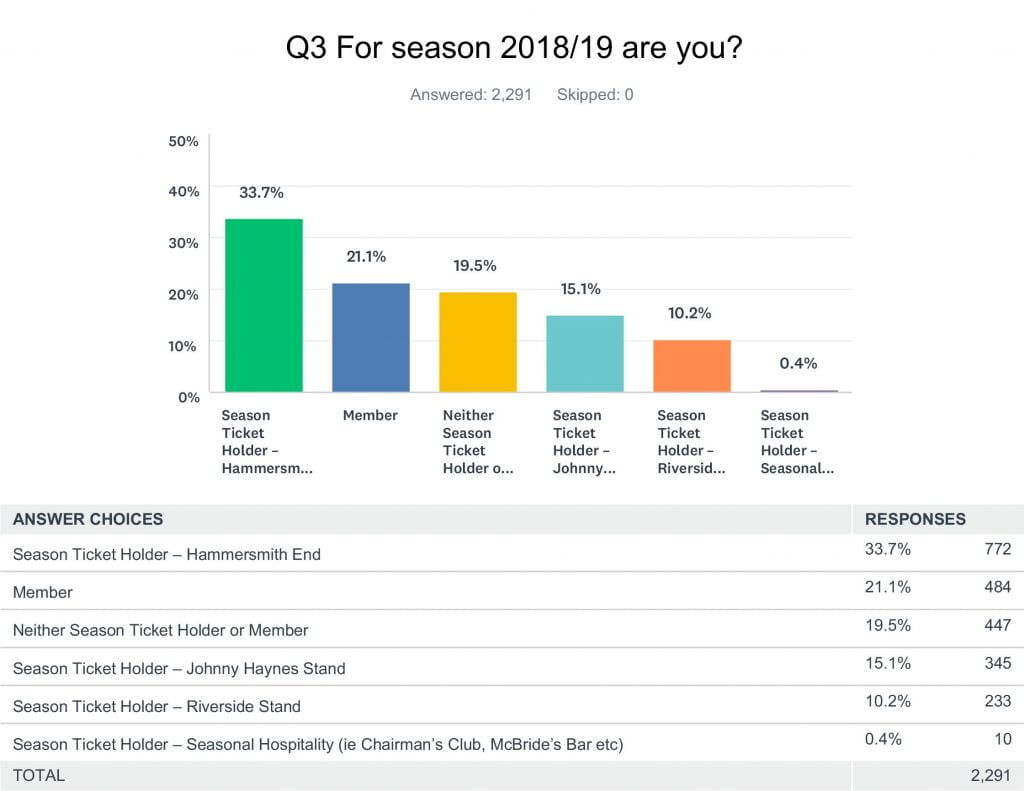 And these are predominantly fans who have been around a fair few years – through thin and thinner as well as the Fulhamish triumphs.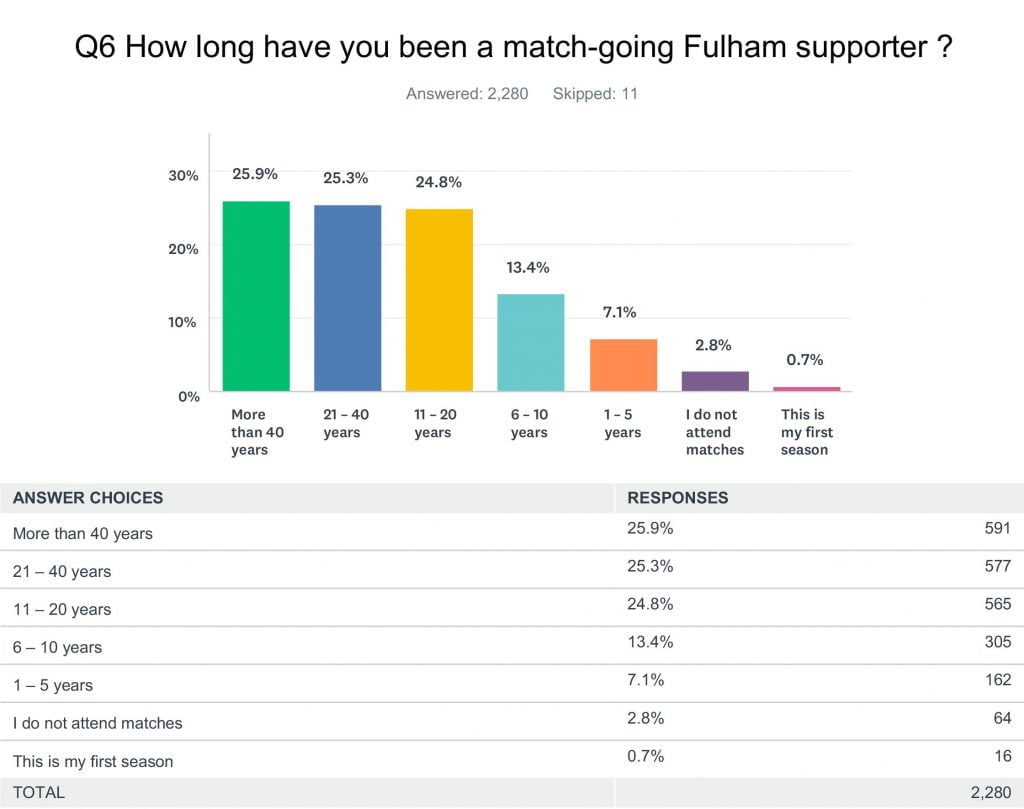 SEASON TICKET PRICING
Most of you are season ticket holders and think (pre-promotion) season ticket prices satisfactory – and credit club on prices for kids' season tickets – but not matchday prices.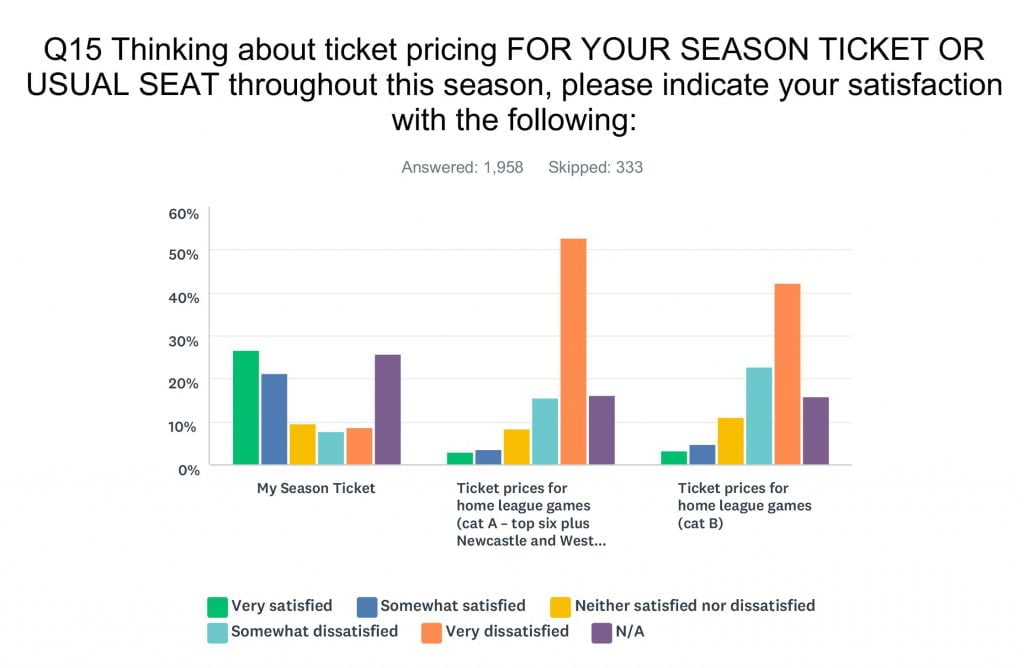 Season ticket holders say prices will impact on decision to renew (or not) – (19/20 season ticket prices not yet announced).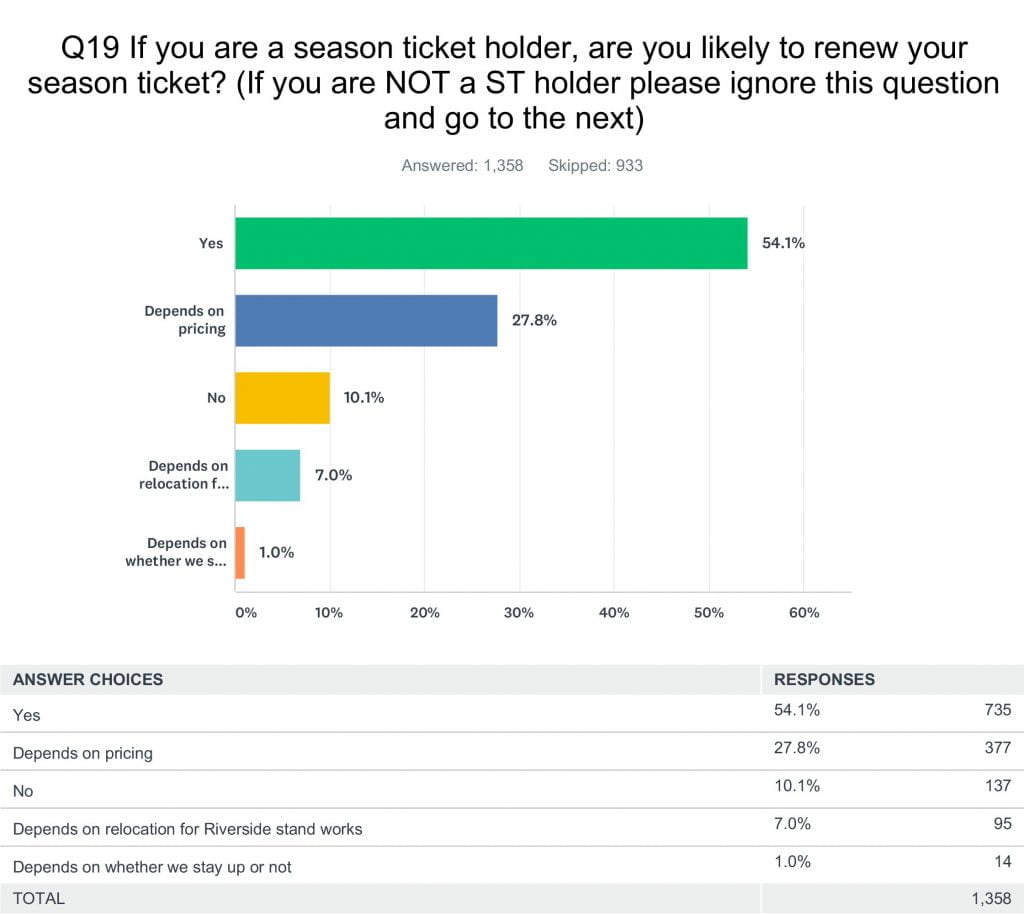 MATCHDAY TICKET PRICING
Prices of matchday tickets mean you are going to fewer home games than previously.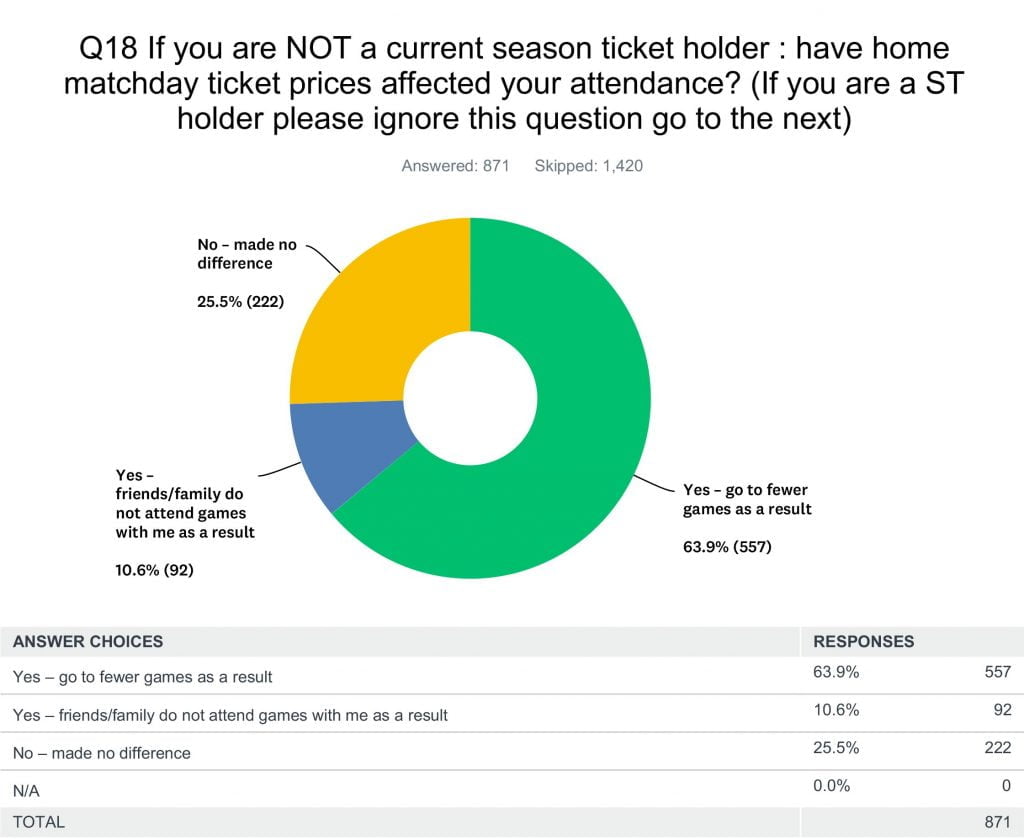 And it's the main reason for fans who are going to fewer home games.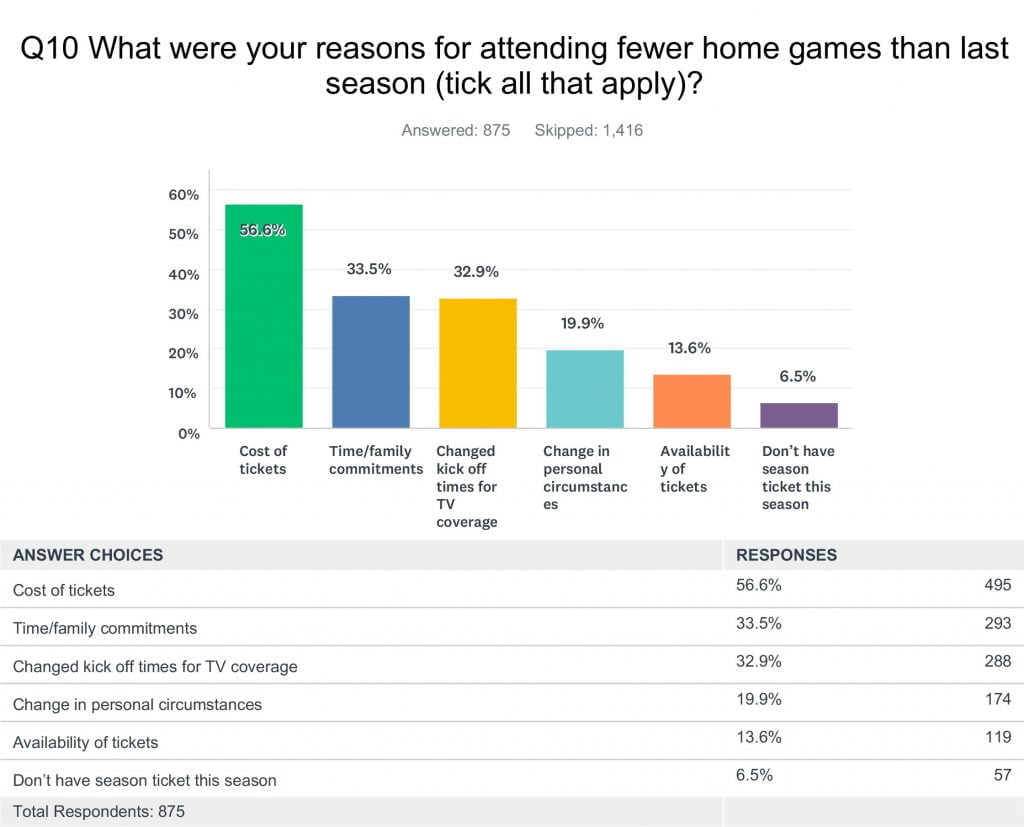 While season ticket holders might not be directly impacted by matchday prices – they feel the same .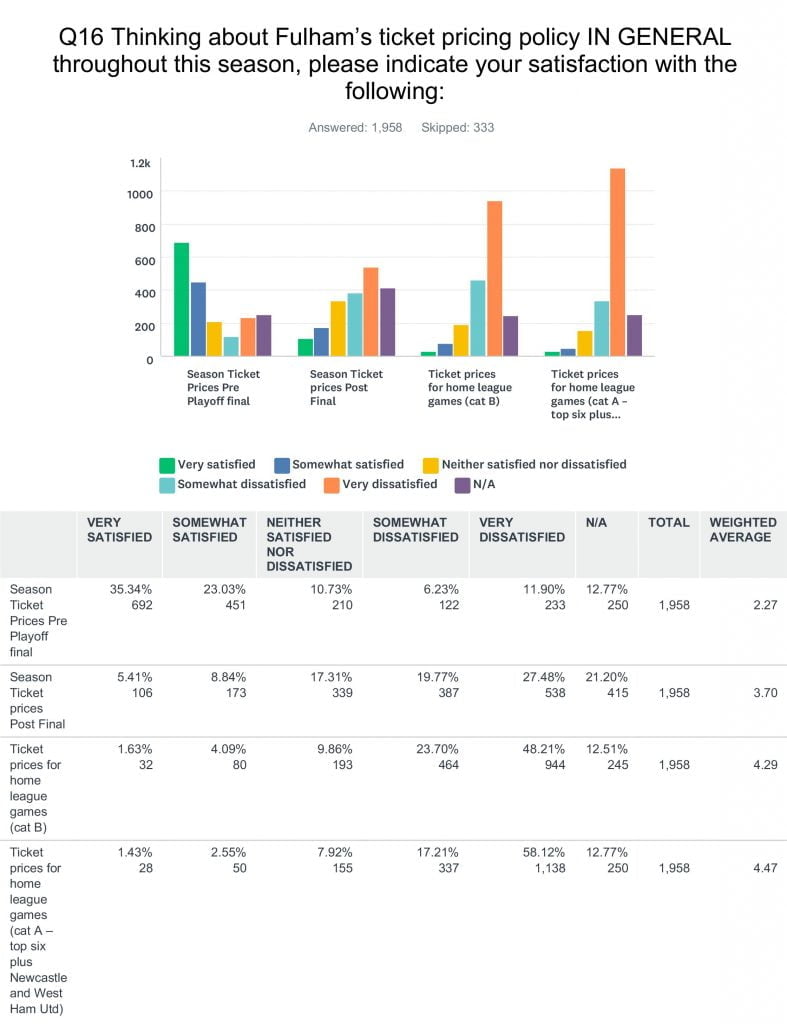 AWAY GAMES
Conversely, of those of you going to more away games – the £30 price cap is big part of it (let's face it, wouldn't be because of results this season).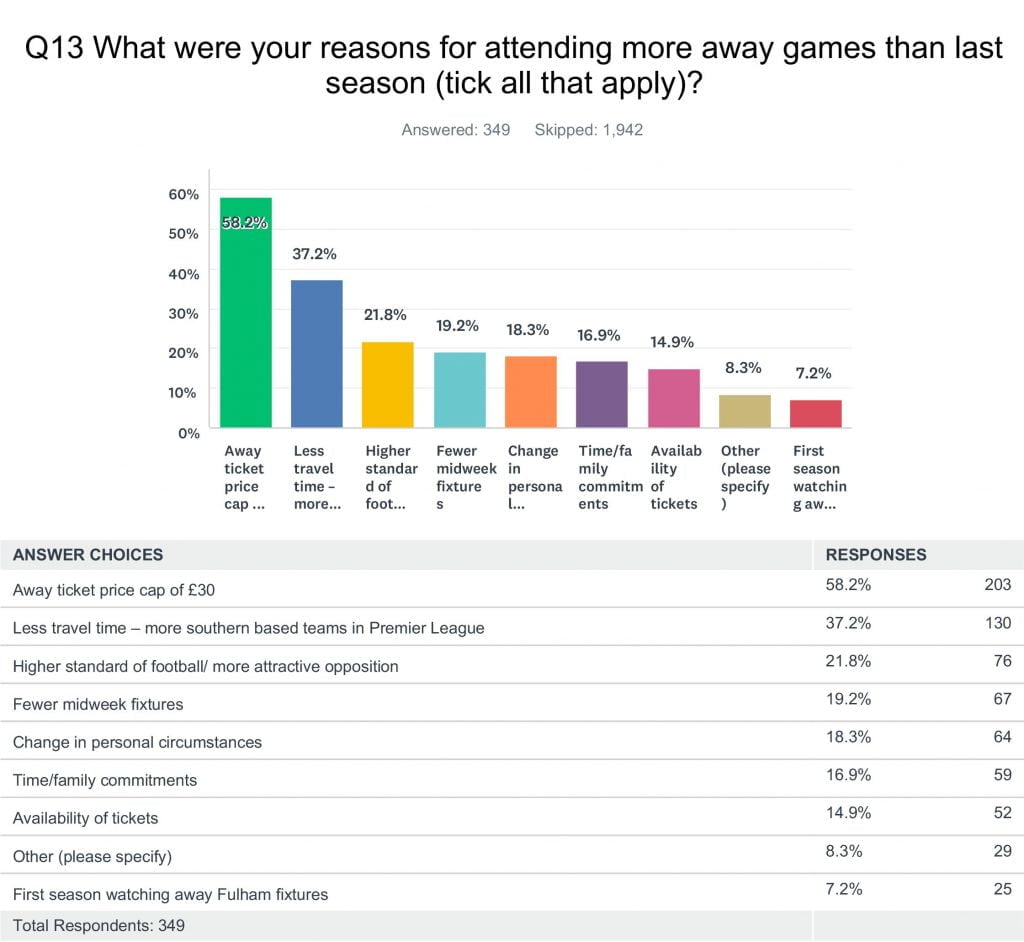 REASONABLE TICKET PRICING
So we also asked what would be reasonable price for home end adult tickets? For Premier League category A, cat B and championship…You said around £40, £30, £25 respectively.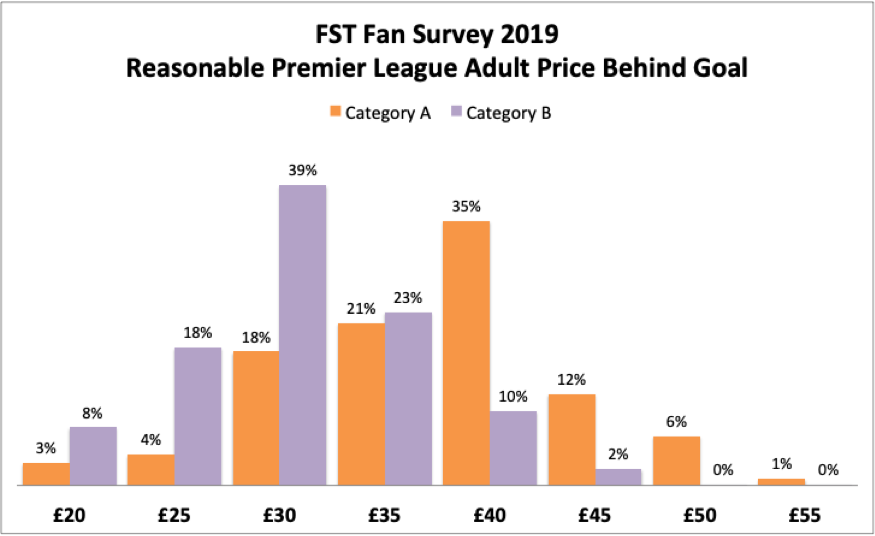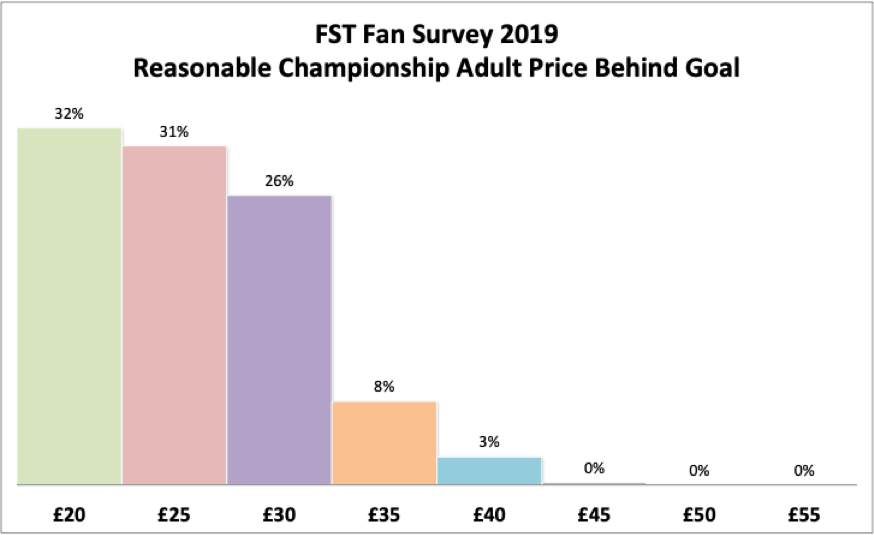 Which would bring us broadly in line with the family of clubs we compared to when presented to Club earlier this month (Brighton, Watford, Palace).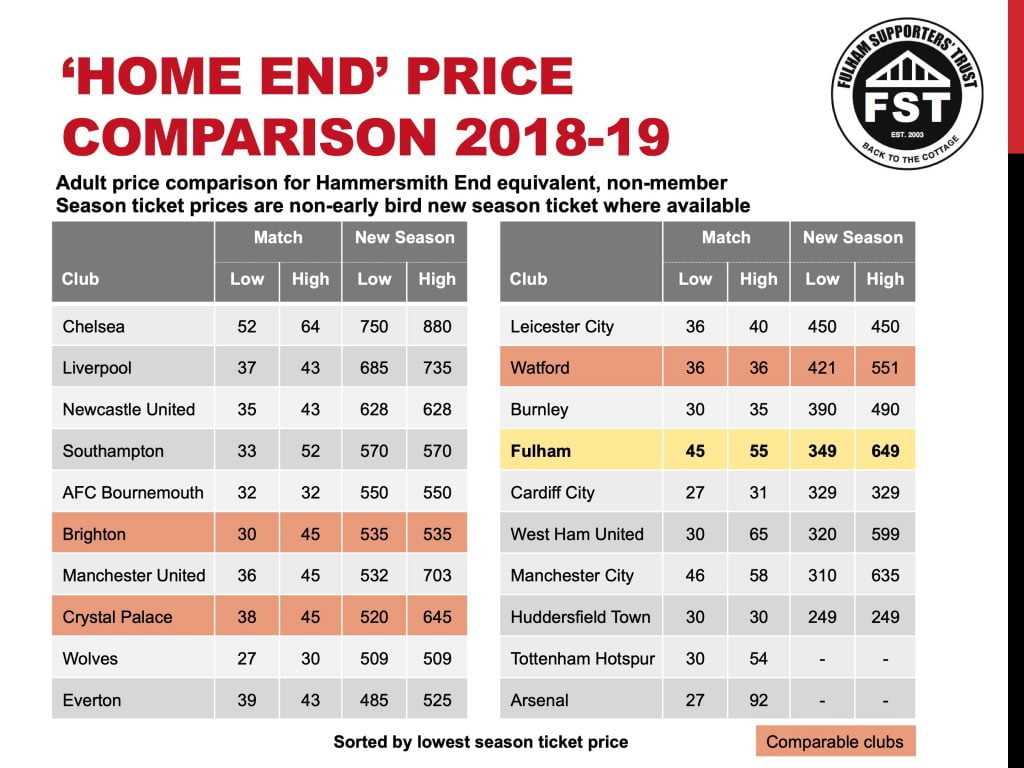 IN SUMMARY (FOR NOW)
Fulham do well on season tickets, better than many, but not on matchday prices. That impacts many long standing who can't commit to season tickets – why we want club to listen, learn and reset for future seasons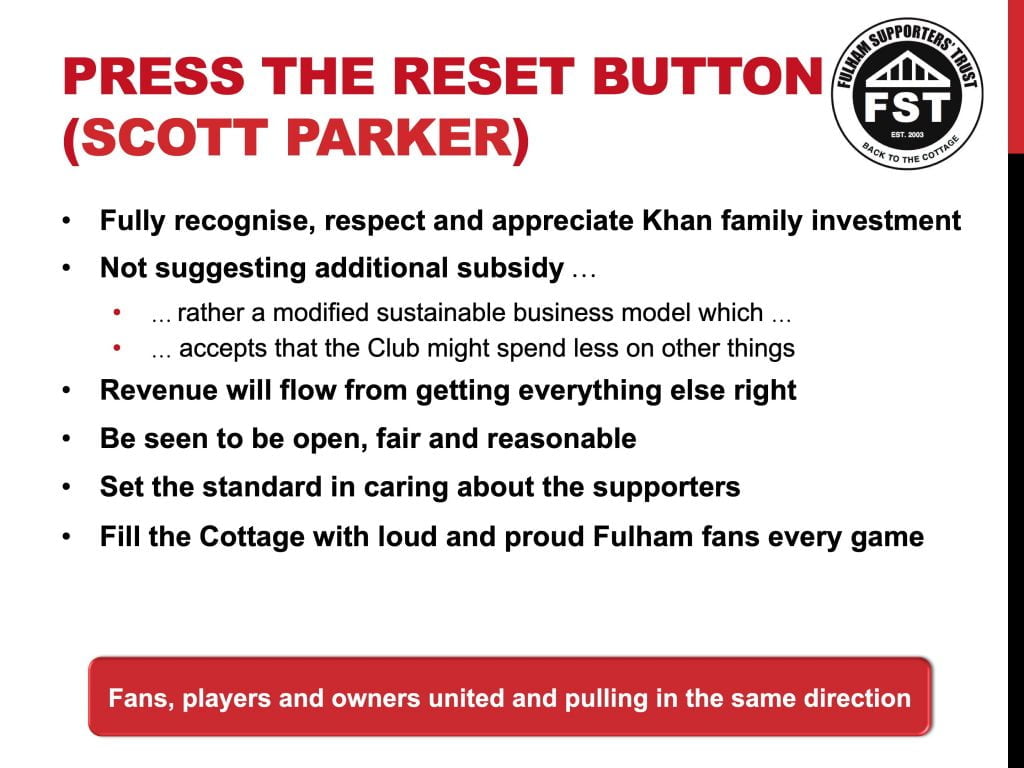 We will now dig further into the data. All members will receive an advance copy of the results, as will those supporters who left their email addresses.

Thank you to the 2,300 supporters who took part.