Our mailbox has been bulging in recent months and we continue to work ever harder to ensure we are representing our fans and the wider fanbase. We've had a lot of burning issues this season and we continue to meet the Club on a monthly basis to try and work through them.
Riverside Stand
The Riverside development is, of course, a critical pressing topic, particularly on the basis the stand is due to be demolished in May. In a sense that will be quite a sad day for me not just because every game will become even more freezing during two years of non-protection from the river winds, but it has always been a presence during my Fulham tenure, even when there seemed to be less seats than people in there! In truth the facilities need updating massively so it is right that it is built again to meet the modern age. Some argue that it is the wrong time to build if we go down but I would argue it is exactly the right time – when demand is lower. Fact is we do need a new stand fit for purpose, so if not now when?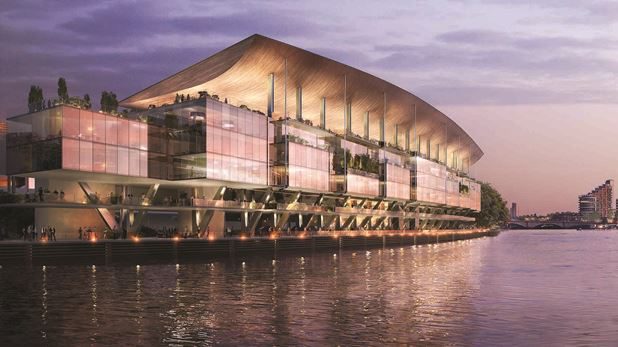 Cynics do wonder if this new stand will ever happen and it is understandable to an extent given the delays that have stopped this development for years. However, it is worth noting that the Trust has been fully engaged in working groups – including the re-location (and return) of current Riversiders and how the 'history and heritage' of the Club should be celebrated in the new stand. This has involved a lot of club personnel, including directors, so if the stand does not get the go ahead in May then there will have a been a lot of wasted hours. Equally, when you have a multi-billionaire owner, he can at anytime say 'stop'. It would be crass of us to assume the latter so we keep going on the basis that it will happen – we have a chance to help influence in this space and we continue to do so.
Home Ticketing
Ticket prices have been widely debated and I touched on this in the last issue. One game in particular came to a head when the Liverpool home game was advertised alongside membership being offered out at the same time. This seemed to send an open invite out to Liverpool fans or touts, even if unintentional. The Club argue that they want to increase membership and they had valid reasons to sell in this way. Many of our members were not amused to see most of the ground sold out before they had a chance to buy any tickets. What price loyalty? It will certainly be interesting to see how the game pans out in terms of numbers of away supporters in the home end come that particular game.
The Trust were disappointed to be informed that the promised season ticket exchange scheme was not going to be introduced this season. The Club's reasoning was that not enough of the home games were selling out quickly enough. We pointed out that similar schemes are commonplace at many clubs. We are hopeful that the system will be re-introduced next season, given the reduced capacity and likelihood there may be more tickets to go on general sale.
Away Ticketing
The trial of some 'non-standing seats' at away games has been pretty successful. There have been some teething issues, particularly at Crystal Palace where the front rows of one block were not part of the scheme. This meant that those in the non-standing seats had their view disrupted. This impacted more at Palace because away fans are alongside the pitch rather than behind a goal or in a corner. The Trust have suggested that in future all blocks are used for non-standing seats but with fewer rows if necessary.
Much as it may not matter to us next season, the Club voted to retain the £30 away ticket price in the premier league following representations from the Trust. This is an important initiative and one can only hope it trickles down to the championship – but don't hold your breath.
Diversity Survey
The Equality and Diversity review sent out by the club early in the year created waves as some of the questions were deemed insensitive, bizarre, insulting and other choice adjectives! The Club informed us that the questionnaire was produced by a third party, designed specifically to provoke consideration of issues, and the Club had little input on the questions. The survey was part of an exercise associated with research across the Premier League. The Trust requested that such surveys in future should be supported by contextual information in the future which should give supporters more knowledge and the club a better response rate.
Johnny Haynes Trophy
The Trust partnered with the Club to arrange for a trophy, named after Johnny Haynes, to be presented to the academy's young player of the year. The Trust are delighted to support the work of the Club's academy through the Fulham Supporters' Trust Academy Player of the Year award and give recognition to some of Fulham's brightest young talents.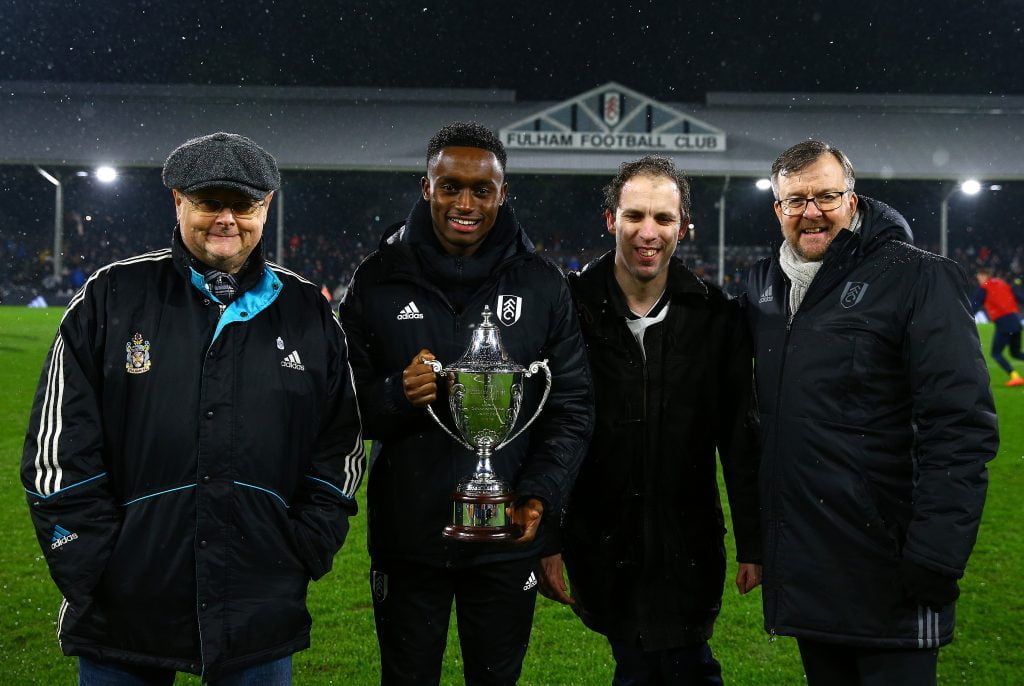 This initiative was driven by long term supporter and member Peter Grinham. Huw Jennings was delighted with the concept and presentation of the trophy to the club took place on the pitch at half-time during the Brighton game. Did we inspire the team in the second half?!
Representing Fulham at Supporter Forums
It is as ever worth noting we represent the Trust at different forums. For example I attended the Premier league fans network meeting in February. This is an influential body that has direct access to the Premier league and FA. Amongst their wins has been the £30 away ticket cap and recent movements on discounted rail travel for supporters. We also are also represented on the Metropolitan Police Football Unit Independent Advisory Group and of course Tom Greatrex is vice chairman of the newly formed 'The United Football Supporters Organisation'.
New Patron – Alan Smith
We were delighted that Alan Smith agreed to become our patron recently. Alan is a huge Fulham who had an illustrious managerial and coaching career at a number of Clubs, including as Fulham's Academy Director under Kevin Keegan, and was instrumental in developing the Club's training academy at Motspur Park and is often to be found at Fulham matches with friends and family. He will provide us with much experience and advice.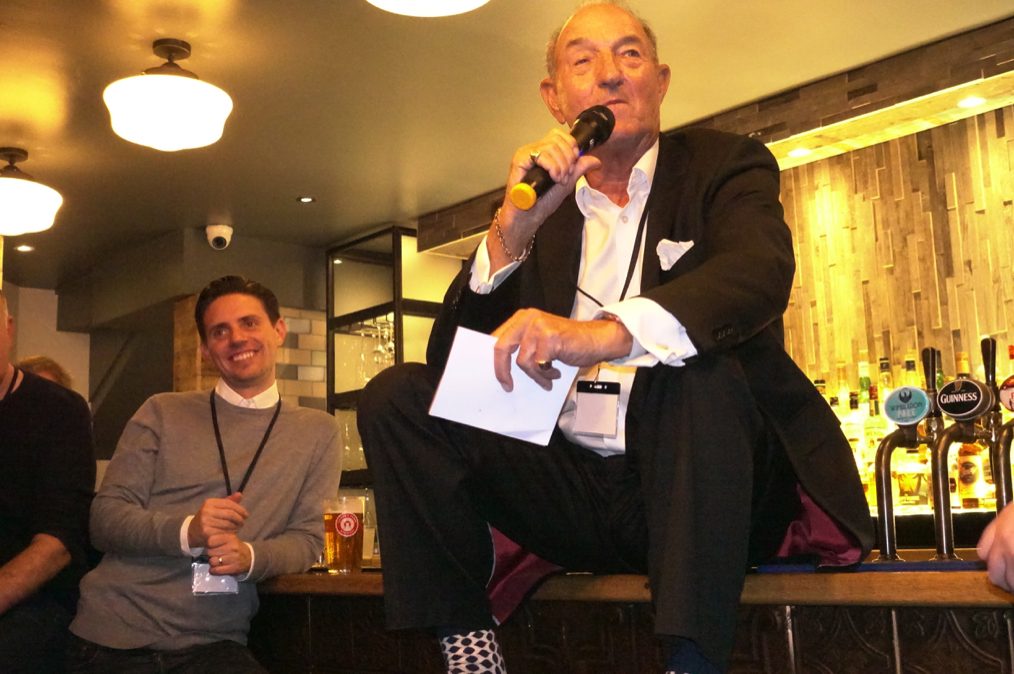 Finally, do check out our new website (fulhamsupporterstrust.com) – a lot of work has been put into it to give it a modern feel, user friendly and informative. Please do give us any feedback you may have.
As ever if you are a non member please do consider joining the Trust.  Together our voice is stronger.  Please visit our brand new spanking website or email us at contact@fulhamsupporterstrust.com.